Oil giant, Vivo Energy Gjana has launched a road safety campaign dubbed "Stop, Think and Drive" to reduce the risk of accidents in the country.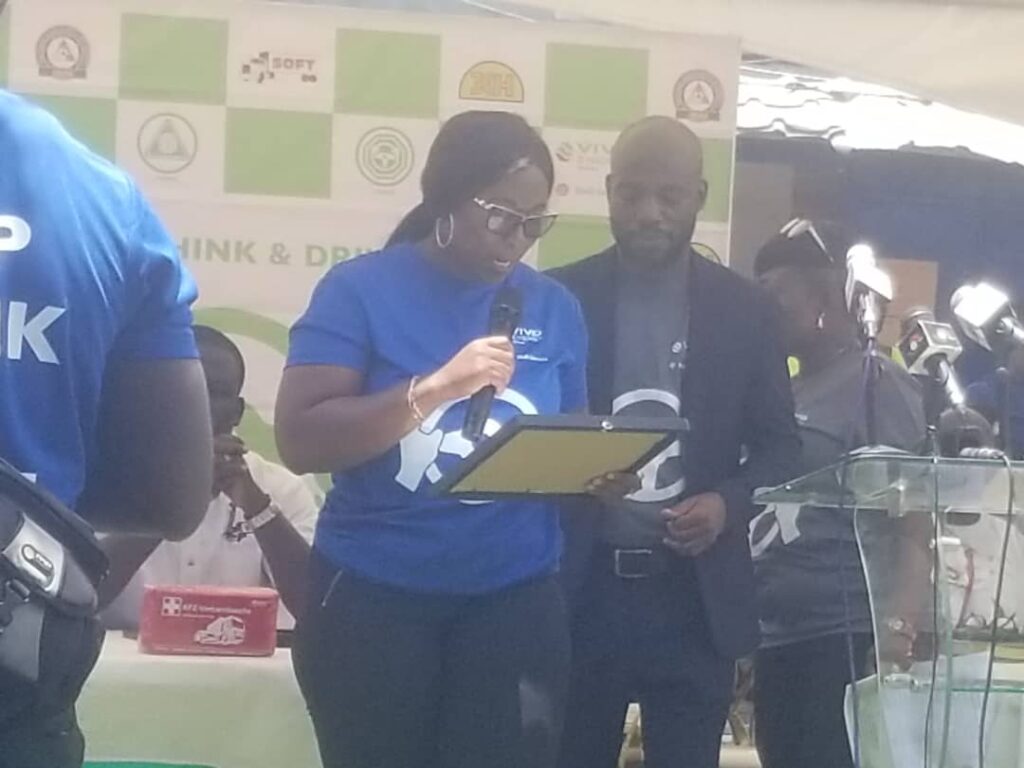 Head of Communications of Vivo Energy Ghana, Shirley Tony Kum giving a welcome address
Speaking at the Launch held at the Neoplan Station in Accra on Wednesday (September 20, 2023, the Managing Director of Vivo Energy Ghana Mr.Kader Maiga who was represented by Mr. Reindolf Domi explained further that the campaign is not only to raise awareness but to ignite a change behaviour and create a culture of safe driving.
He emphasized that the STOP, THINK &DRIVE campaign serves as a powerful reminder for all road users to pause, consider the consequences and make responsible decisions behind the wheel.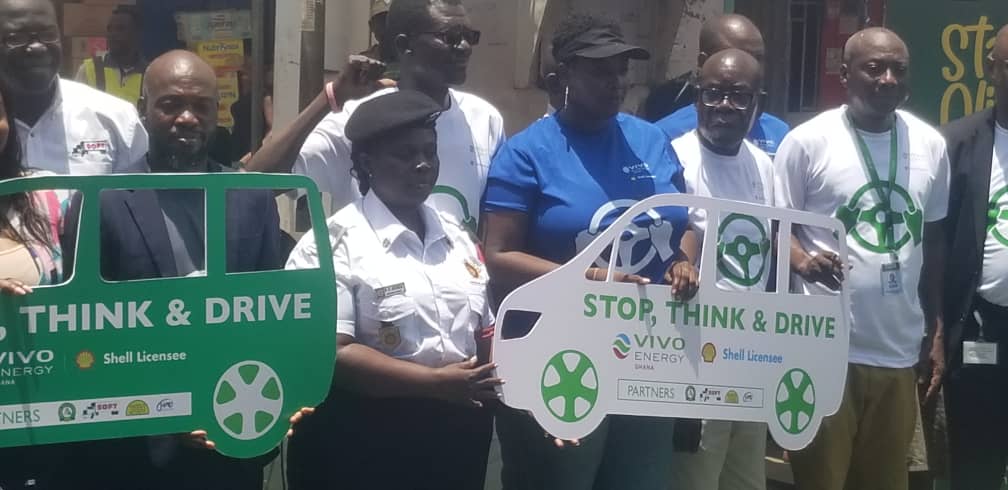 Officials of Vivo and stakeholders unveiling the Stop, Think and Drive Campaign
"Our Mission is simply to reduce the number of road accidents, saves and protect our communities
We believe that achieving this goal requires a comprehensive approach, involving education, enforcement and cooperation from all stakeholders including you", he stressed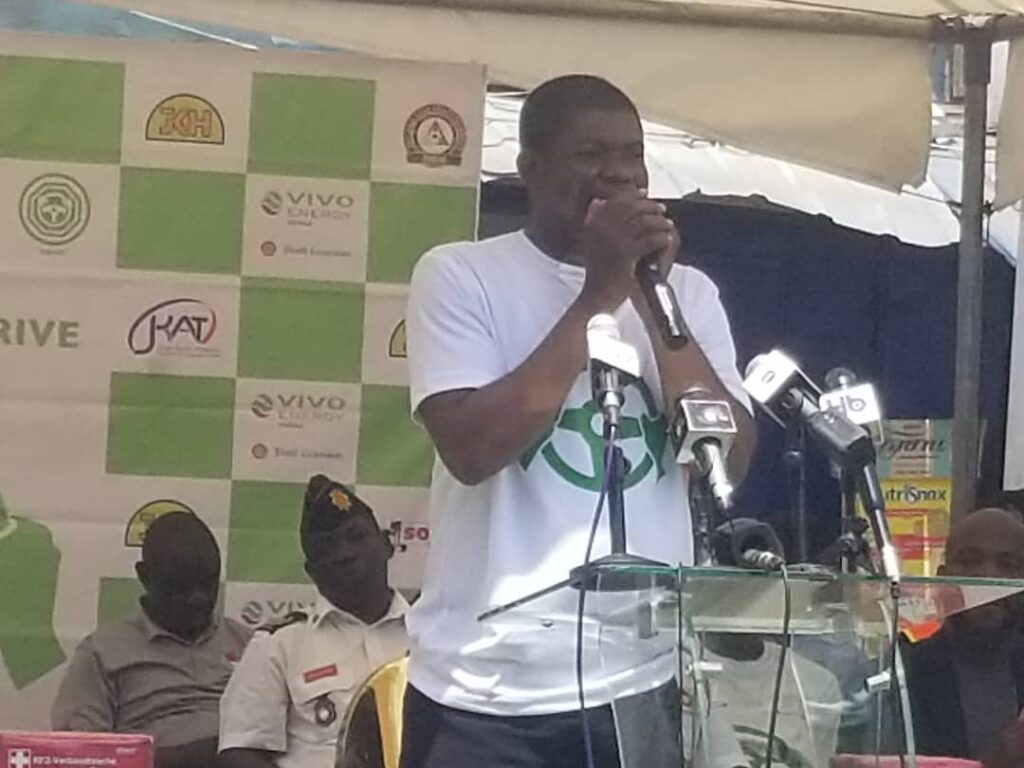 Representative of Vivo Energy MD, Reindolf Domey
Mr. Domey later assured that as an energy company with road transport safety as one of its key priority areas, Vivo Energy Ghana, the Marketers and distributors of Shell branded fuels and lubricants together with its transporters is committed to supporting the government and its agencies to curb the menace on the roads.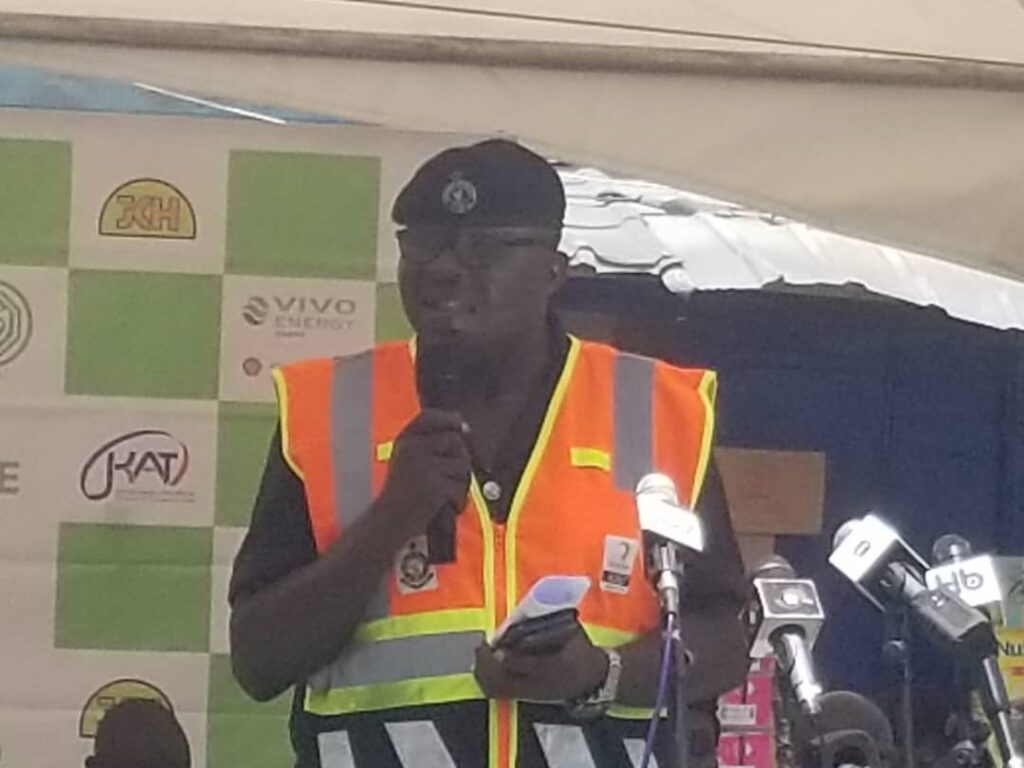 Second in Command of Greater Accra MTTD, Supt. Appiah
He therefore pledged VIVO's commitment to sustain the campaign in order for responsible driving to become our way of life.
For his part, Second in Command at Greater Accra regional MTTD, Supt. Appiah revealed that road crashes injuries and deaths saw consistent month on month reduction in 2022.
He added that a similar trend is being witnessed this year as the number of persons killed in road crashes for the first half of this year has reduced by 214 or 16 percent compared to the same period last year.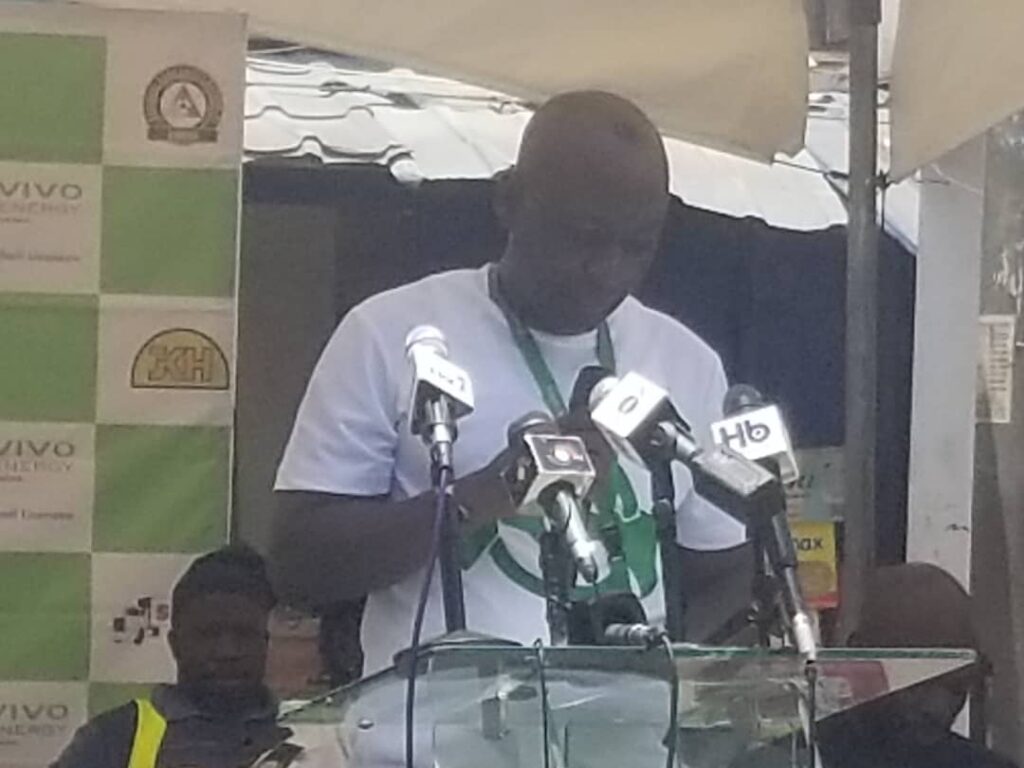 Ag. Director General of NRSA, Ing David Osafo Adonteng
In his view, the Stop, Think and Drive Campaign contributed to the reductions adding that the campaign co continues to make impact as far as driver behaviour is concerned.
He later appealed to the National Road Safety Authority and VIVO to involve religious and Traditional leaders in the campaign against road crashes.
He said their invaluable influences on the people can not be overemphasized hence the need to involve them in the fight.
Supt. Appiah however commended VIVO for the initiative which he said has contributed in the reduction of road crashes.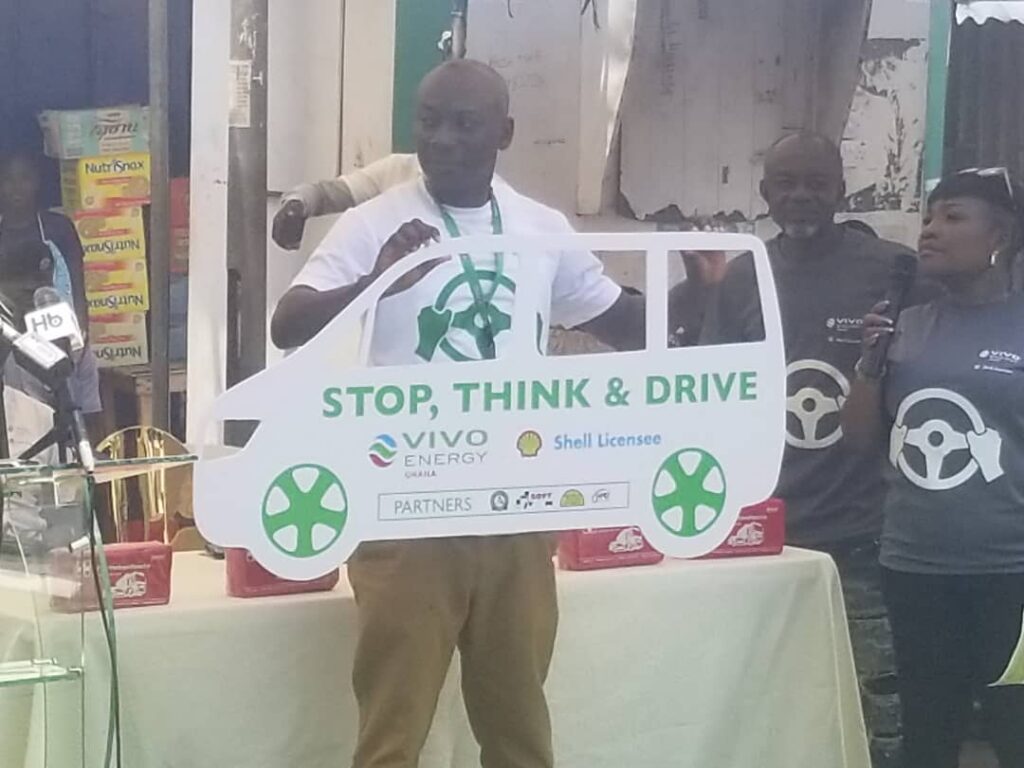 "I applaud Vivo for such an initiative. This is not the first time they are rolling out programs to empower the drivers to have necessary skills to ensure that no road accidents happen", he emphasized.
The Acting Director General of National Road Safety Authority (NRSA) Ing. Daid Osafo Adonteng expressed his contentment over the decline in road crashes, commending ViVo for the support thus far.
He revealed that a total of 1433 deaths was recorded as at August this year stressing the need for drivers to stop drinking whilst driving.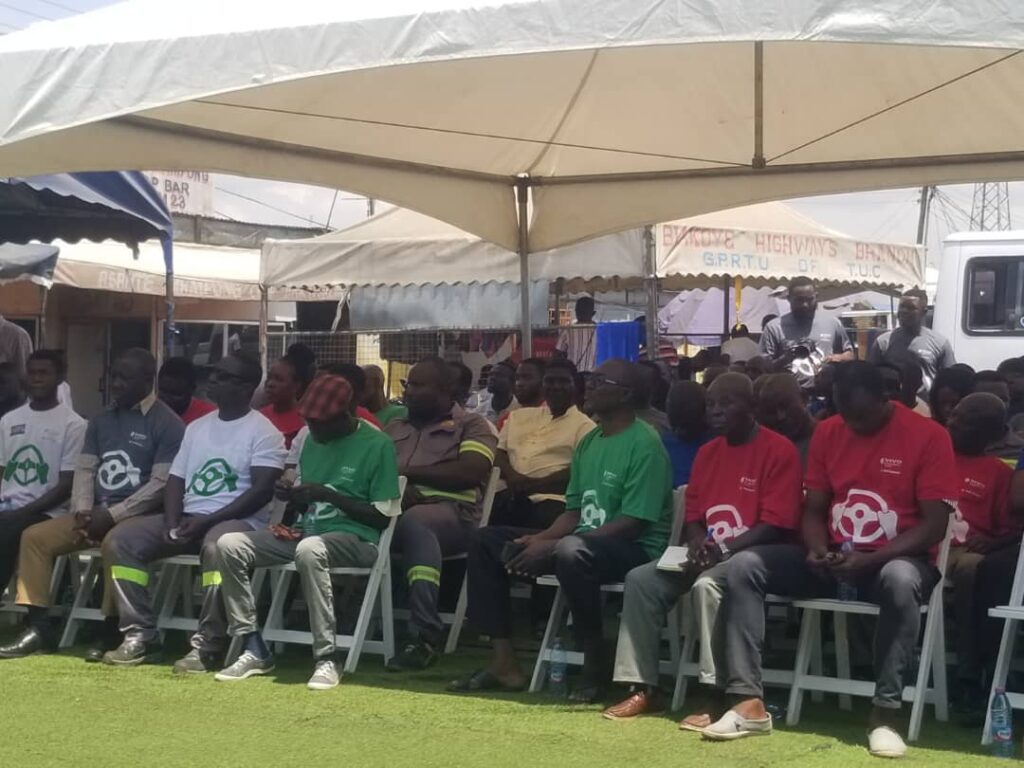 Giving statistics about road crashes and deaths in 2022, he said about 7,202 deaths was from the private cars whilst Commercial vehicles recorded 5,238 deaths with Motor riders recording 3,453.
Mr. Adonteng expressed the hope that the road crashes and deaths would reduce drastically with help of initiatives such as Vivo's Stop, think and Drive campaign.
Source:www.senaradioonline.com