Stakeholders in the radio industry have heaved a big sigh of relief as their unsuccessful quest to acquire radio frequencies has been solved by the introduction of Digital Audio Broadcasting(DAB) by the National Communications Authority(NCA).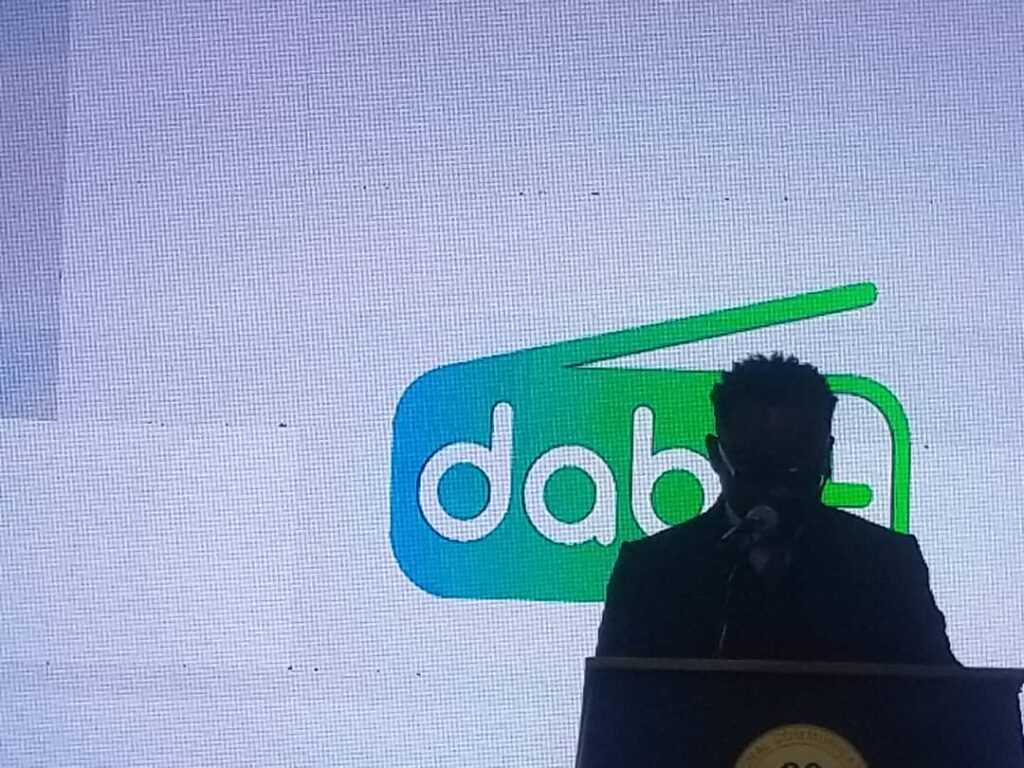 Over the years frequency Modulation (FM) radio has become a critical medium for communication entertainment and information dissemination in the country.
As Ghana's Population Continues to grow and urbanise, the demand for FM radio stations in major cities has surged however the available are limited, leading to numerous challenges.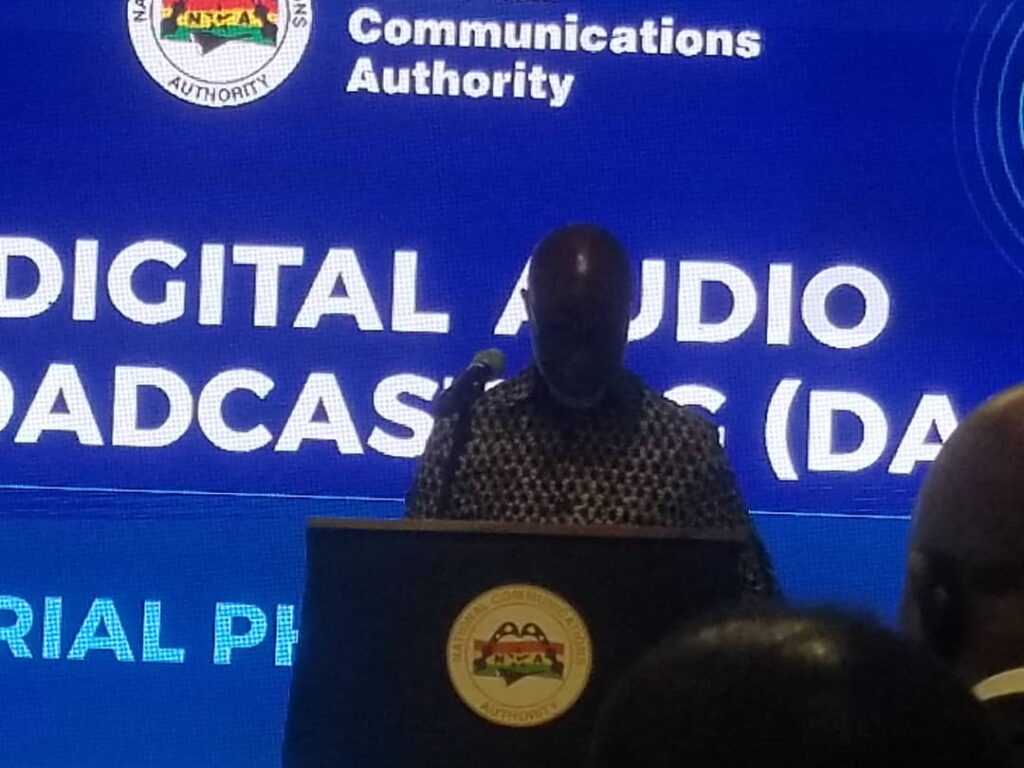 Director General of NCA, Joe Anokye
It is against this backdrop that the NCA has launched DAB to deal with some of the issues currently being faces by the country's FM radio landscape.
Speaking at the Launch of DAB in Accra on Tuesday (August 22, 2023), the Director General of NCA, Joe Anokye revealed that the launching of DAB positions Ghana as the first in West Africa and the fourth in Africa to have rolled out the technology .
He later said spectrum constraints which hinder the grant of new FM radio authorizations are going to be a thing of the past with the emergence of DAB.
Mr. Anokye further revealed that under the piloting, 18 stations in Accra will share one frequency where the stations would be able to extend their coverage in Kumasi.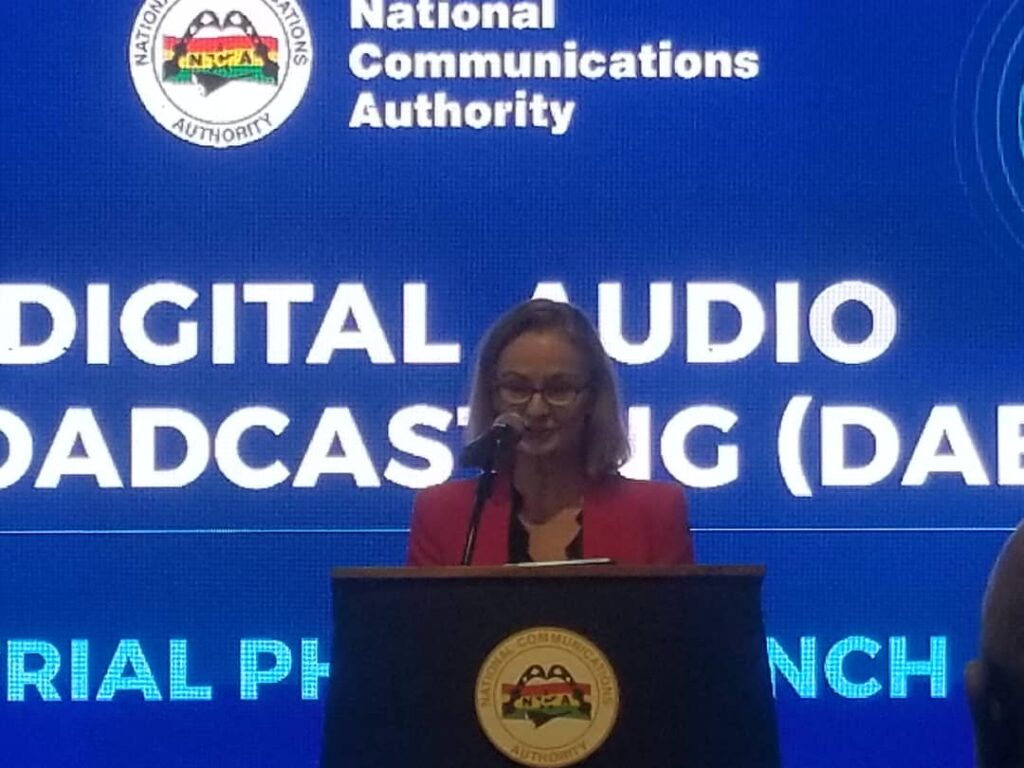 Project Director of Global DAB, Bernie O'Neill
According to him, even though there are currently no frequencies in Accra , Takoradi and Kumasi the DAB Technology has proven to be the solution.
"Technology drives innovation and innovation drives market share .After several months of testing Technology and Innovation proved to be solutions", the Director General emphasized.
For her part, the Projecr Direcror of World DAB, Bernie O'Neill commended Ghana for being the first in West Africa and the fourth in Africa to roll out the project.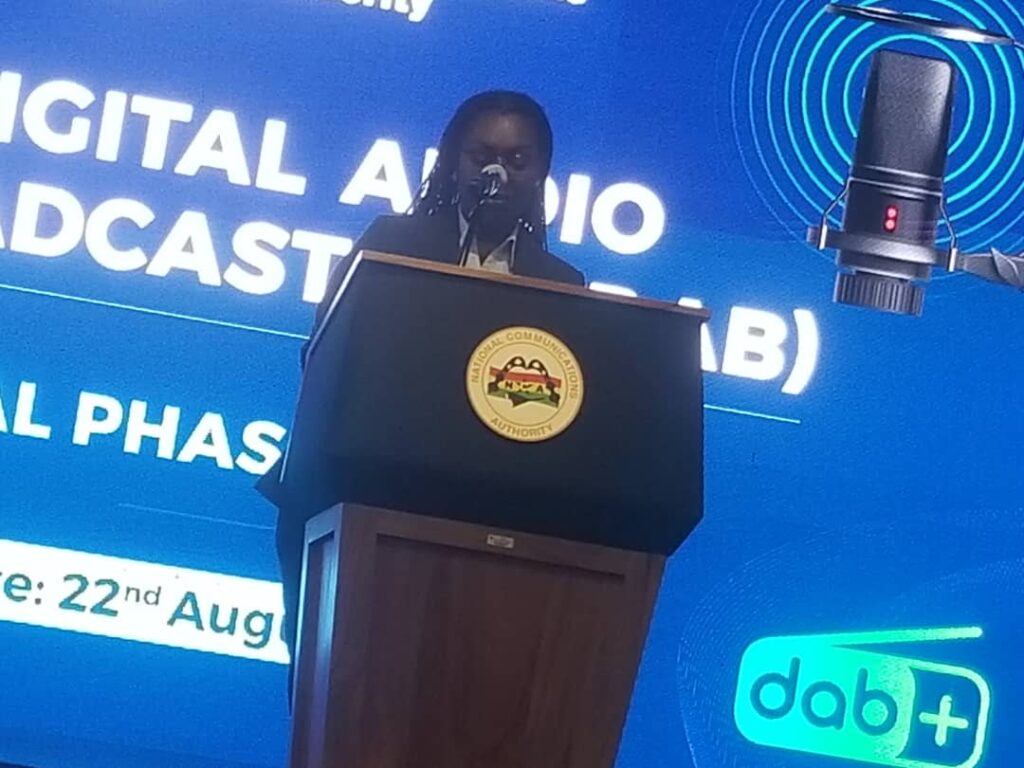 Minister for Communications, Ursula Owusu-Ekuful
She revealed that Norway has switched off Radio and resorted to DAB whilst Switzerland is planning to do same adding that DAB is a backbone of digital radio and helps one to innovate and grow audience share and revenue.
The Minister for Communications and Digitilization who launched the project said the launching of DAB is a testament that government was committed to developing its digital economy adding that "we are committed to developing the economy through digitalization.
source:www.senaradioonline.com