The Regional Minister, Hon. Henry Quartey stressed the need for the people of Ayawaso Central to support the newly Confirmed MCE, Mr. Archibald Cobbinah.
According to him the new MCE has worked and sacrificed for the NPP hence deserves his new appointment.
The new MCE, Mr. Kobbinah who was the former Greater Accra NPP Organizer, was nominated and confirmed today by Assembly members following the resignation of the MCE, Mohammed Quaye over ill health.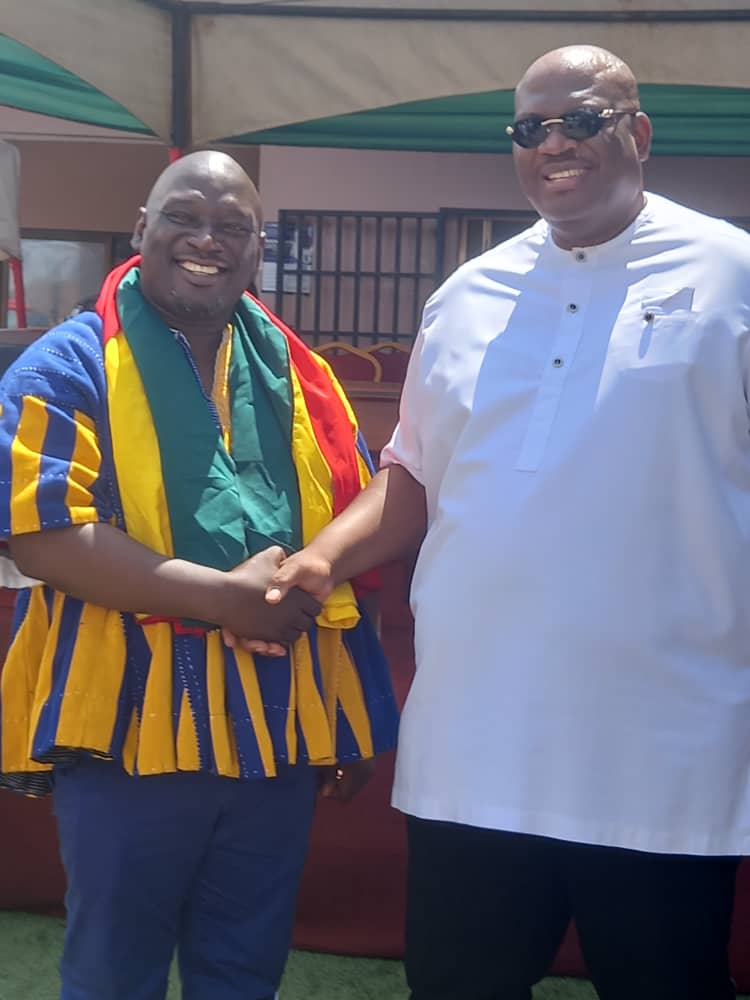 MP for Ayawaso Central, Hon. Henry Quartey and new MCE, Archibald Cobbinah
He secured the votes of all 16 Assembly members present and voted representing 100%.
Eulogizing the new MCE, the Regional Minister who is also the MP for the Area revealed that when it comes politics in Ayawaso Central, the newly Confirmed MCE is ahead of him stressing that the latter once challenged the former MP Sheikh I.C Quaye in a Parliamentary primaries and challenged he (Henry Quartey) too in previous primaries, indicating that Archibald has sacrificed.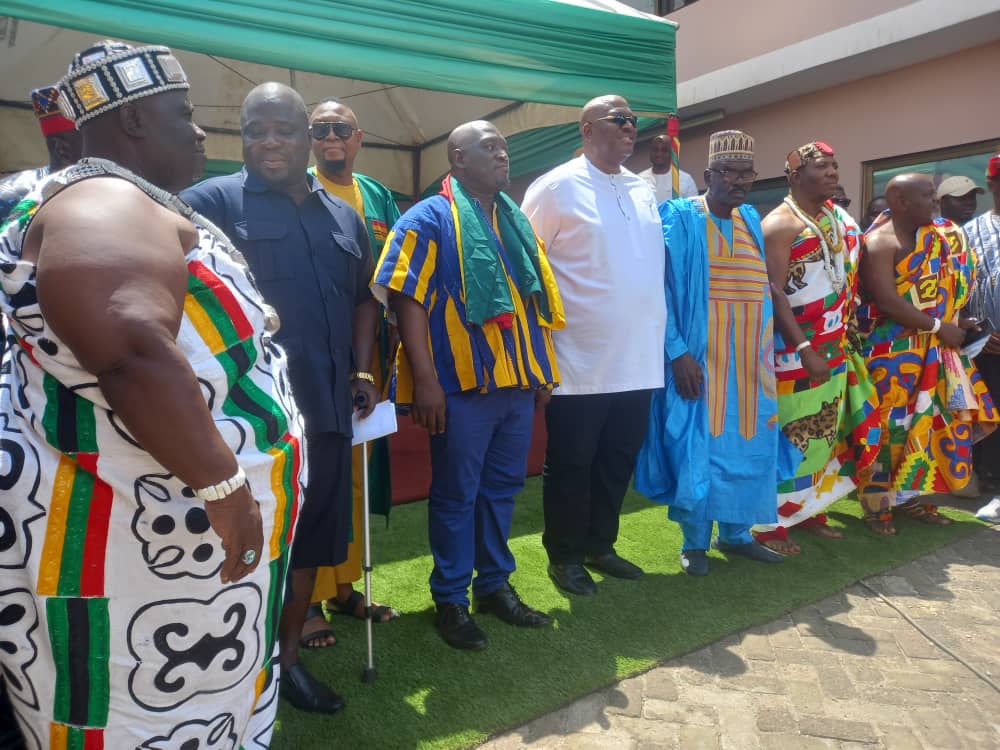 " If Archbald had listened to some of us that he should serve Sheikh till he leaves , today he would have been the MP but he didn't.
Even when he lost against me and he later became Regional NADMO, anything I needed, he made sure I get it. He has really served the Party.
Today, I am happy for him that he is the new MCE for Ayawaso Central. All the advice I want to give to you all is that patience pays", Hon. Henry Quartey emphasized.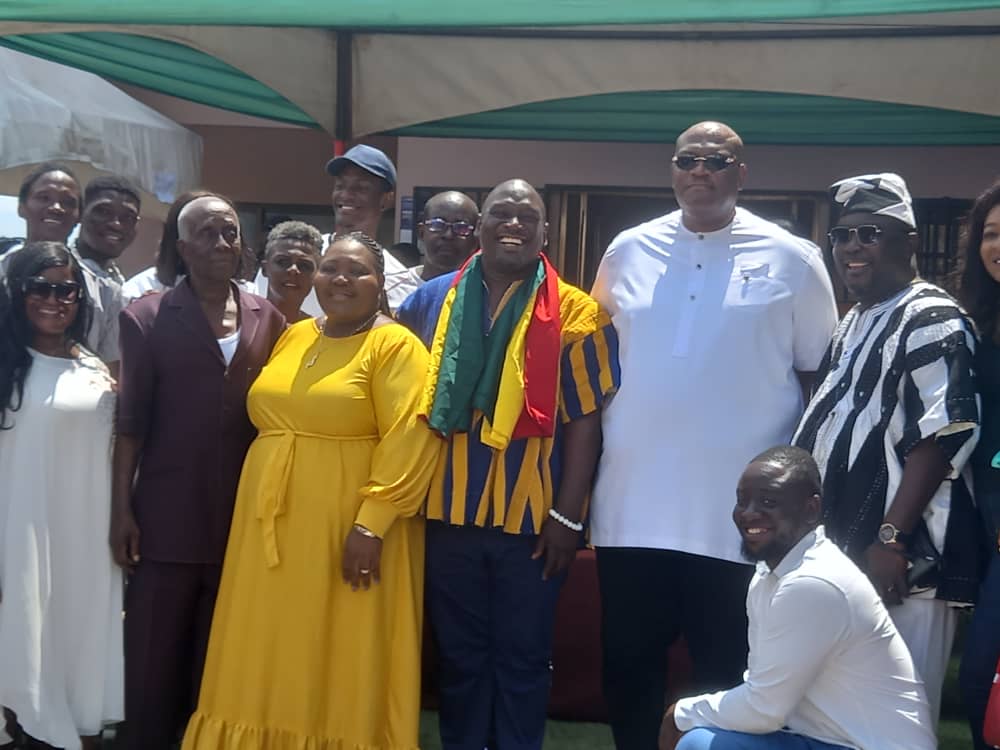 He however challenged the new MCE to continue from where Mohammed Quaye has left off and even do better for the benefit of the people of the Municipality.
He also expressed his commitment to support him achieve his vision for the Municipality, whilst also commending the former MCE for his dedication and hardwork for the Party in the Municipality.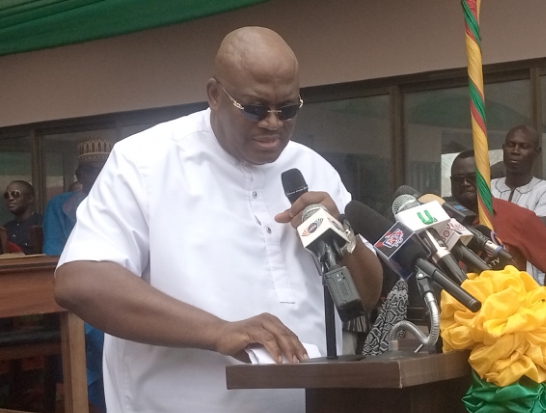 On his part, the new MCE, expressed his appreciation to the President, the regional Minister , the former MCE and Assembly members for the honor done him, pledging to work hand in hand with the regional Minister and the Assembly members to develop the Municipality leveraging on revenues.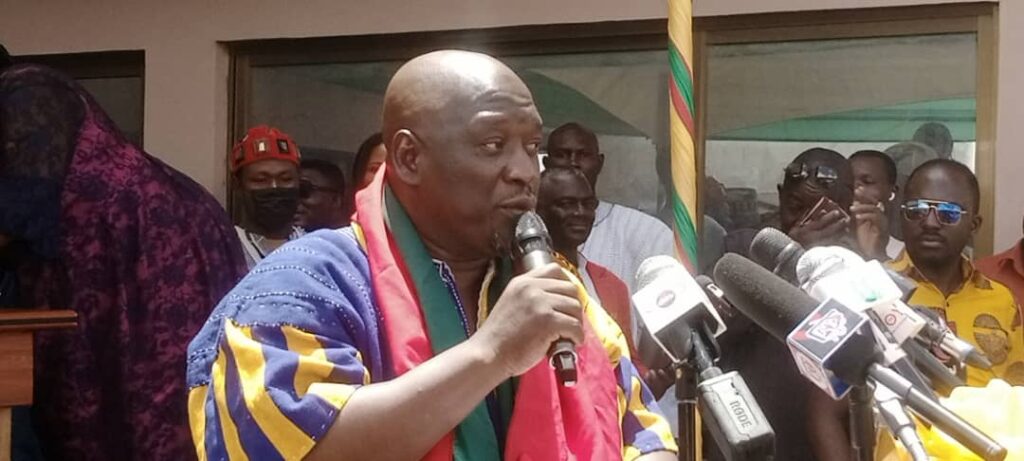 He therefore called on the Assembly members to support him generate enough revenue for the Assembly.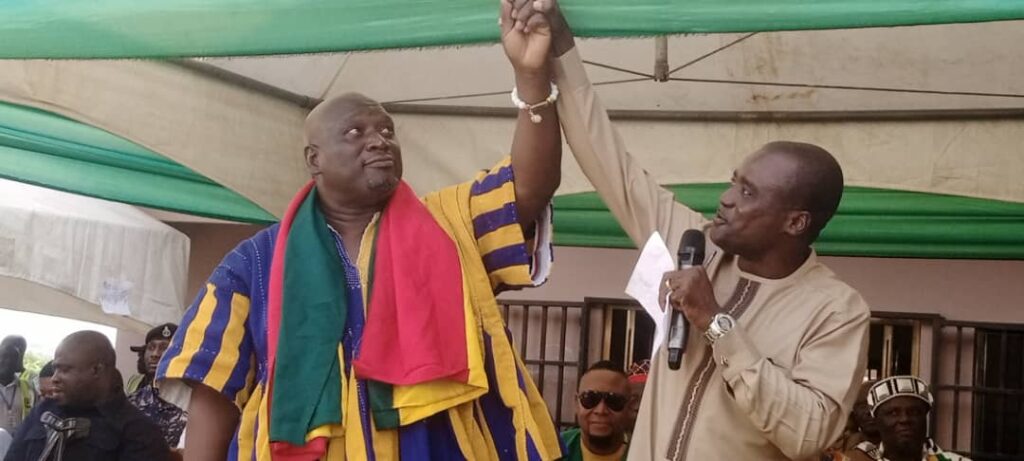 The ceremony was graced by several MMDCES in the region whilst the oath of office and secrecy was administered by the Regional Minister.
Source:www.senaradioonline.com