Back from Paris, France.
Love is an expression of an affection for one another. In Paris, France however, love is expressed in a unique and amazing way that sets tongues wagging.
On the bridge over the Seine River in Paris near Notre Dam lies many padlocks locked by partners to ostensibly signify love and affection.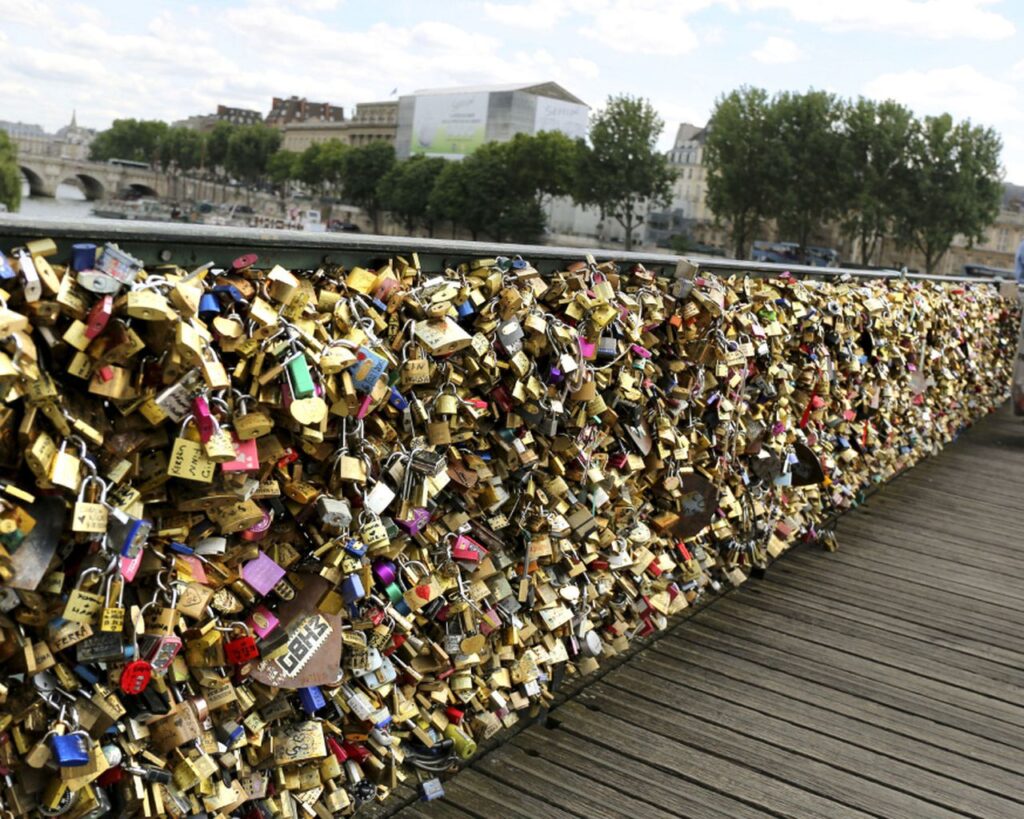 As the Managing Editor of senaradioonline.com, Michael Petit Mawugbe who is on a visit to Paris got to what has been referred to the city of love, many tourists from all walks of life have thronged to the bridge catching a glimpse at the inscriptions on the locks.
Some of the locks spotted had inscriptions such as "Jimmy I'm yours forever", "Love till we die", "Love me forever Vannessa".
Others read:" Don't leave me for any one Jean D'Arc", "Kiss my pussy only Benitez ", "Do as I command James".
As funny as this may appear it is believed that people who engage in the padlock locking spree deduce spiritual connotation from the act which makes their loved ones love them the more or obey their command.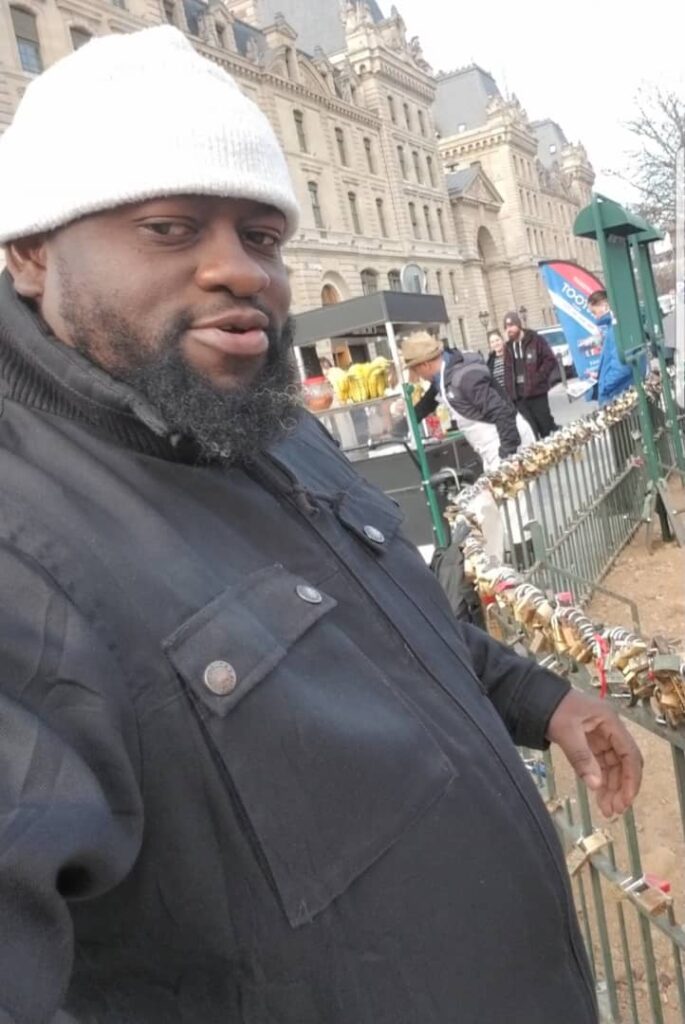 All you need to do is to buy a padlock, write your partner's name and the message on it and lock it on the railings of the Seine bridge
History has it that a woman who had lost her lover during World War I started fixing padlocks on bridges where they used to meet. It was her way of expressing that her love was unbreakable.Soon, the trend caught on and became a tradition not only in Hungary but also in other parts of the world. However, perhaps since Paris is known to be the City of Love, the tradition became most popular there.
Paris then adopted the culture from young Italian couples. The love locks caught people's fancy instantly and it became a roaring tradition. Although the ritual started only in the year 2008, the railings of bridges over the Seine are crowded with padlocks.
Lock bridges are now an important part of the scenery on the Seine. You can see locks on the grills, grates and fences over different bridges here. Initially, the tradition started on the Pont des Arts. Now, you can see padlocks on the Pont de l'Archevêché located near Notre Dame as well.
Source:www.senaradioonline.com