The Kumasi Campus Law Faculty of Wisconsin International University College Ghana has emerged as the only private university competing with four other public universities in Ghana in this year's Christof Heyns African Human Rights Moot Court competition, beginning Sunday 3rd September 2023 to Saturday 9th September 2023.
This year's competition which is the 32nd in the series is held annually for all law faculties in African universities to test students' knowledge on human rights and international law issues.
The competition which is under the auspices of the Centre for Human Rights at the University of Pretoria will see ninety-two law faculties across Africa including the five from Ghana compete for the ultimate which takes place on the campuses of the Kwame Nkrumah University of Science and Technology, Kumasi.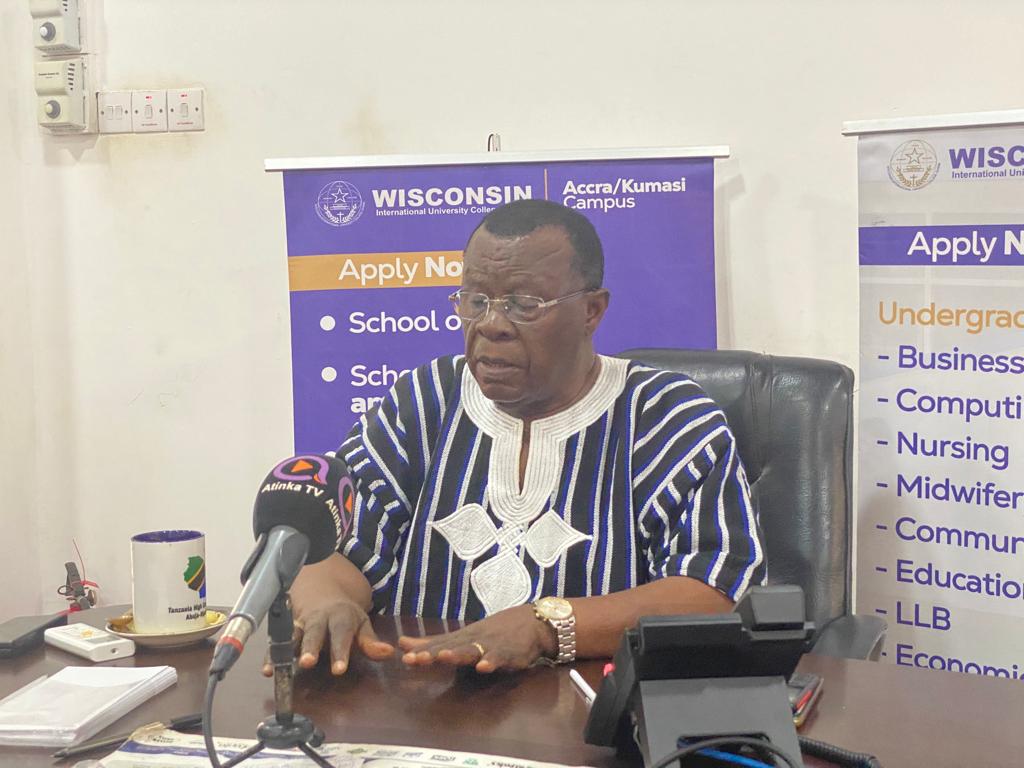 Chancellor/Founder of Wisconsin University College, Dr. Paul Kofi Fynn
Four students from the Wisconsin International University, Mr. Henry Amoateng, Mr. Daniel Owusu Baffoe, Mr. Emmanuel Andrews, and Miss Annabelle Kankam will represent Wisconsin after equipping and distinguishing themselves throughout the training towards the competition.
This will be the first time Wisconsin will be competing in the challenge and with a history of rubbing shoulders and overcoming some of the best universities in Ghana, it is the hope of many that the Kumasi Campus Law faculty of Wisconsin University will once again pull some heavy surprises.
The Christof Heyns African Human Rights Moot Court Competition is the largest gathering of students, academics, and judges around the theme of human rights in Africa. This annual event brings together all law faculties in Africa, whose top students argue a hypothetical human rights case as if they were before the African Court on Human and Peoples' Rights. The Competition continuously prepares new generations of lawyers to argue cases of alleged human rights violations before the African Court.
Since its creation in 1992, the Law Faculties of 170 universities from 47 African countries have participated in this event on the African university calendar.
The Competition has played an invaluable role in establishing the most important programs in the field of human rights education and research in Africa.
In 2022, the 31st edition of the Christof Heyns Moot Competition was organized in partnership with the British University in Egypt and took place in Cairo on 24-31 July 2022. 45 teams representing 19 African countries participated in the 2022 edition.
Meanwhile, an international conference will be held on the sidelines of the competition.
This year's conference is under the theme "The Africa We Want: Sexual and Gender Minority Rights in Africa, Climate Change and Corruption."
source:www.senaradioonline.com