US Vice President has departed to Tanzania after spending 3 days in Ghana.
The visit by Harris who was traveling with her husband Doug Emhoff focused on economic development, Climate Change and food security.
A banquet was organized in her honor at the Banquet hall of the Jubilee House on Monday March 27, 2023 by President Akufo Addo where she was treated with sumptuous Ghanaian dish and music.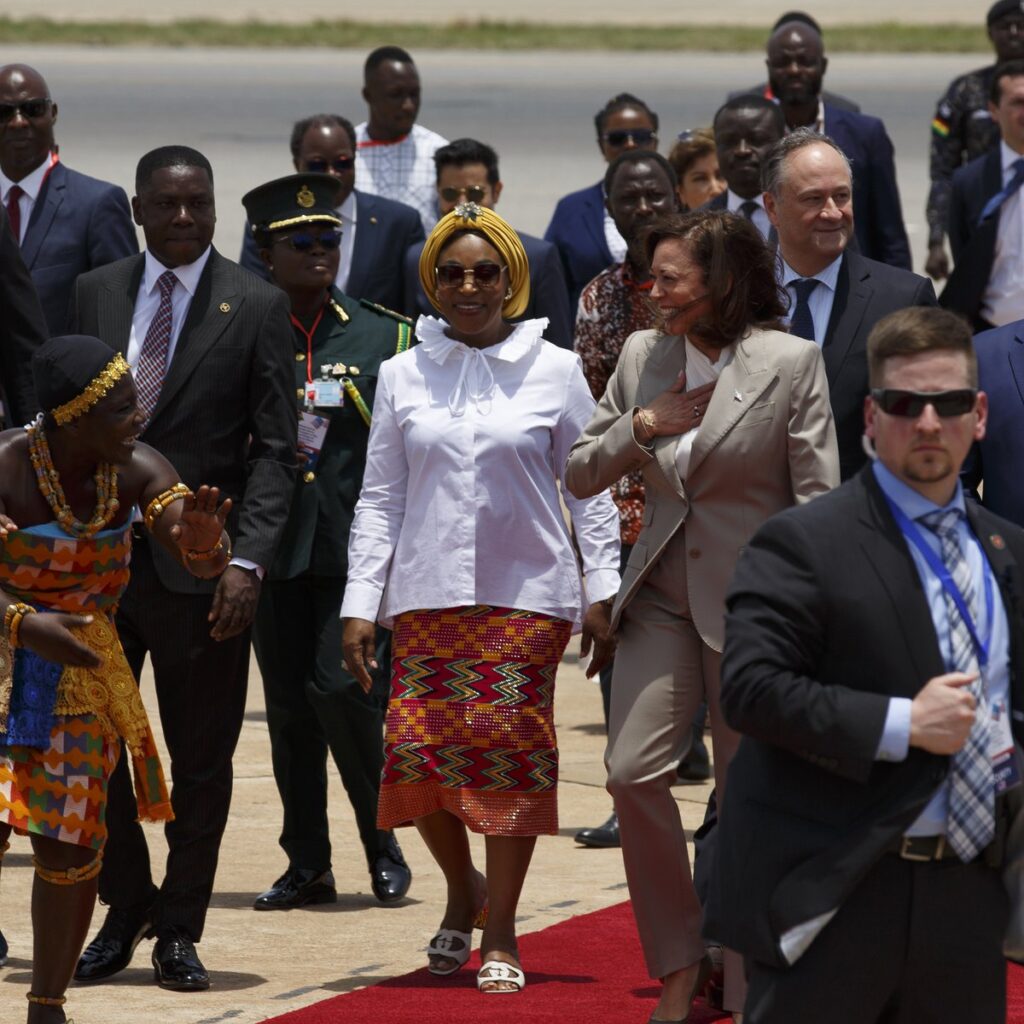 The US Vice President later met the youth and entrepreneurs as well as females at the Black stars Square where she delivered a speech to empower them.
She finally visited the Cape Coast castle in the central region to acquaint herself with slaves who were loaded in ships and transported to America some 100 years ago.
She has since left for Tanzania where she will spend two nights and do a night stop over in Zambia.
Source:www.senaradioonline.com