Social media platform, Tik Tok has been rated as the most used platform by the youth owing to its monetary elements and it's easy usage.
This has led to students, workers, married persons, preachers and almost everybody jumping onto the app to create one content or the other to the amazement of fans.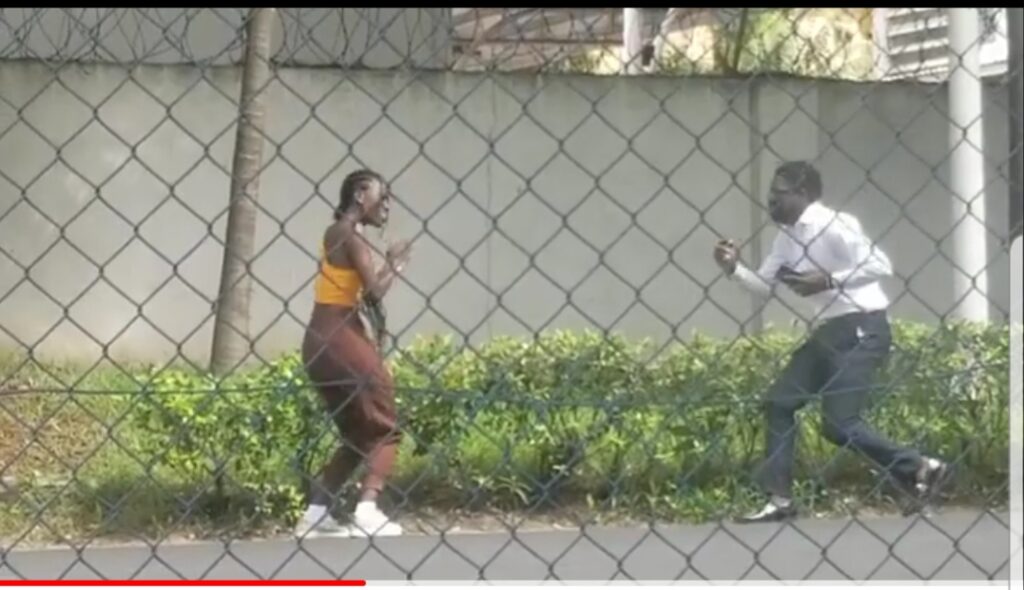 A young lady and a young man believed to be within the ages of 20 and 30 today stunned many in front of the British Embassy near the GIJ in the name providing content.
The young lady who was making her art ostensibly for tik tok wriggled a waist whilst the young man films it in a very hilarious way drawing the attention of passersby and motorists.
The act was so dramatic such that one could not drive past without glimpsing at it .
One passerby remarked: "this tik tok madness doesn't seem to have an end in sight".
" So this is what they go through to provide us content. This is crazy", another onlooker said.
When senaradioonline.com approached and spoke to them, they revealed that they are students of GIJ but do this to boost their page on tik tok.
Watch video
Source:www.senaradioonline.com