The National Service Scheme (NSS) has held a Remembrance and Flag raising Ceremony for its departed Staff who died in line of duty.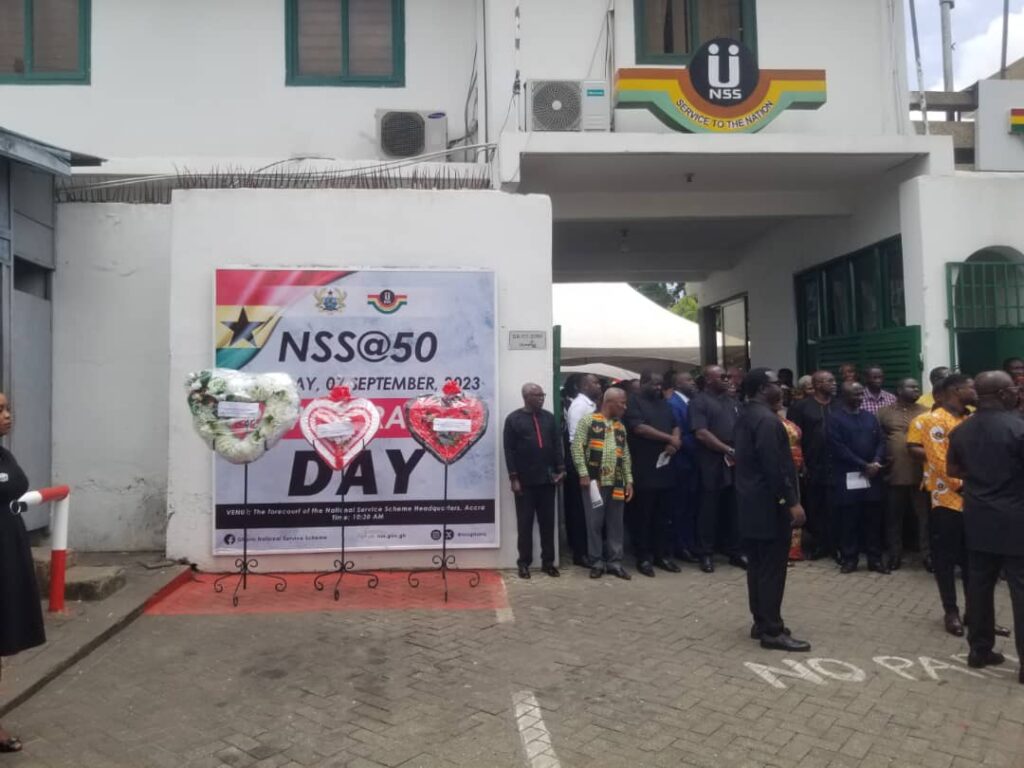 The ceremony held at the Headquarters of the NSS in Accra on Thursday saw high profile dignitaries gracing it.
They include former Executive Directors of NSS, Messrs Peter Kpordugbe and Vincent Kuagbenu, the GJA President Mr. Albert Kwabena Dwumfour and the Deputy Education Minister Rev. John Ntim Fordjour.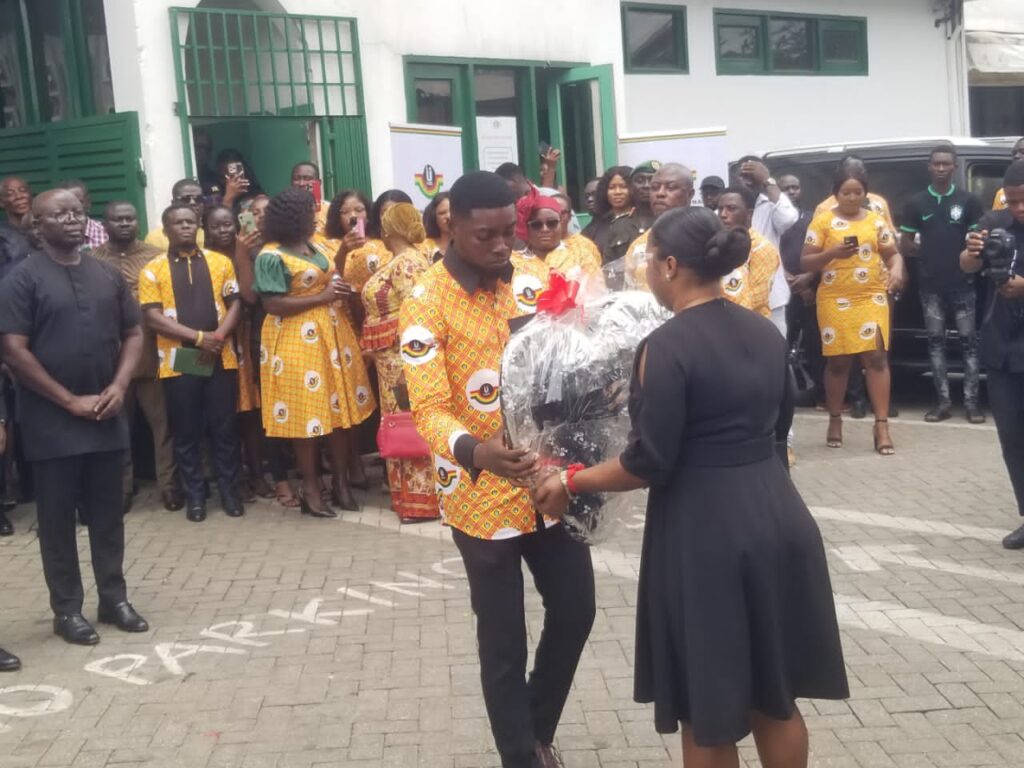 The rest are the Board Chairman of NSS, Nii Odoi Tettehfio, the Director General of SIGA, Amb. Edward Boateng, Chair of Network for Intercessors for Africa, Rev. James Obeng among other notable personalities.
In a welcome address, the Executive Director of NSS, Mr. Osei Assibey Antwi said the solemn event was held in memory of all National Service Personnel who lost their lives in the line of duty as well as past Directors and staff who have gone to rest over these 50 years.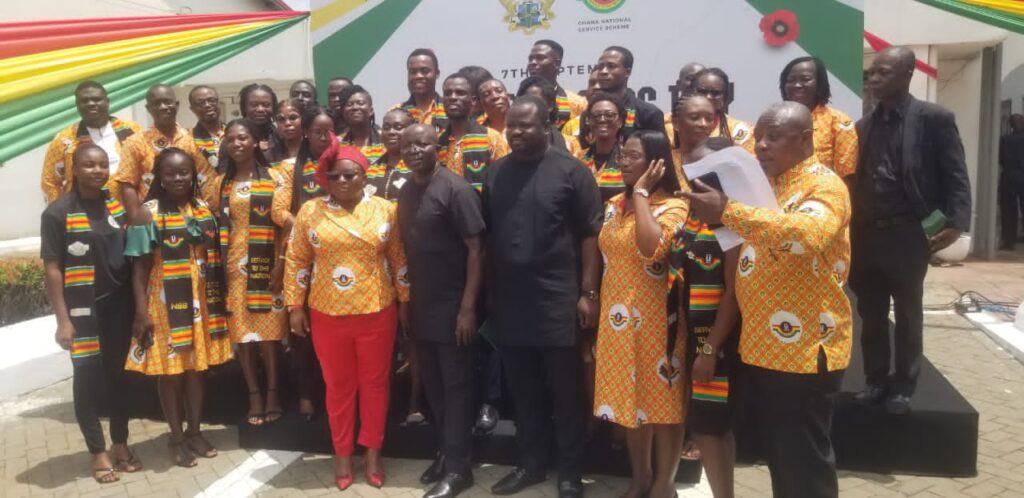 He explained that the ceremony was as important as the 50 years Anniversary itself as it recognizes the sterling contributions of the departed staff and Directors of the Service towards the development of the NSS.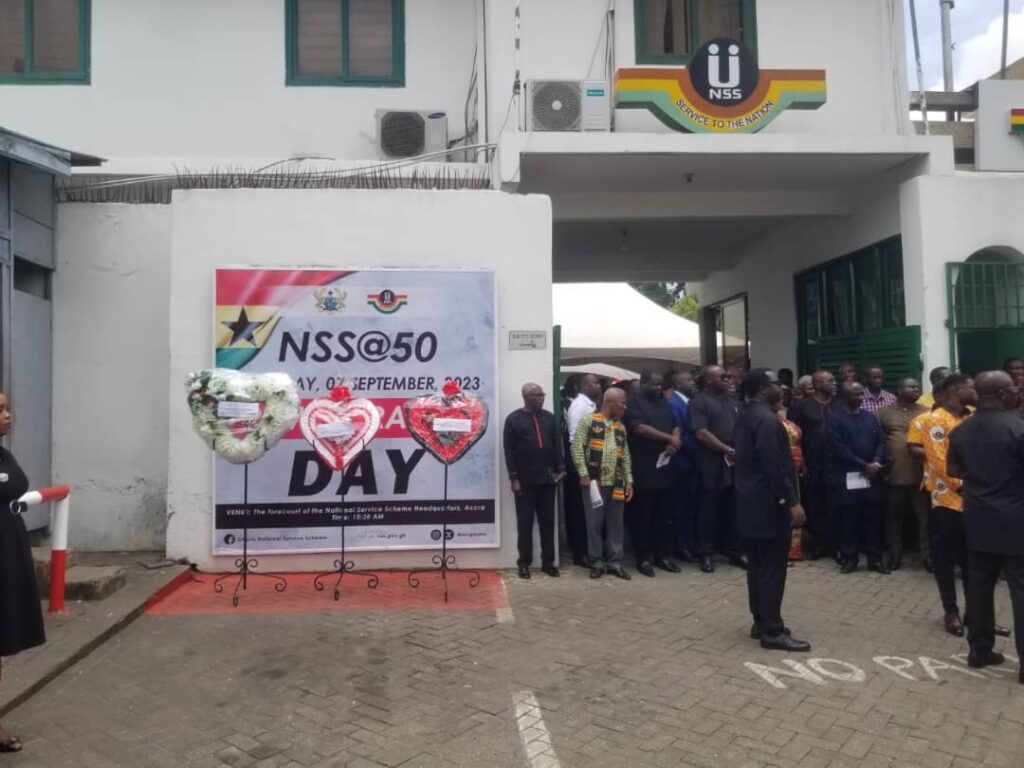 Mr. Assibey Antwi therefore called on the current National Service Personnel to emulate the hardworking of their predecessors.
For his part, the Deputy Minister for Education Rev. John Ntim Forjour said the NSS has impacted so many lives over the years adding however that many have also served with little motivation.
He called for the need for the youth to be conscientious on National interest rather than personal interest
"Let's put the national interest first into our young men and let's inculcate the spirit of National interest in them", Rev. Ntim Forjour stressed.
The GJA President Mr. Albert Kwabena Dwumfour said the relationship between the GJA and NSS dates as far back 1980s expressing his commitment to strengthen ties and support NSS in its quest for growth.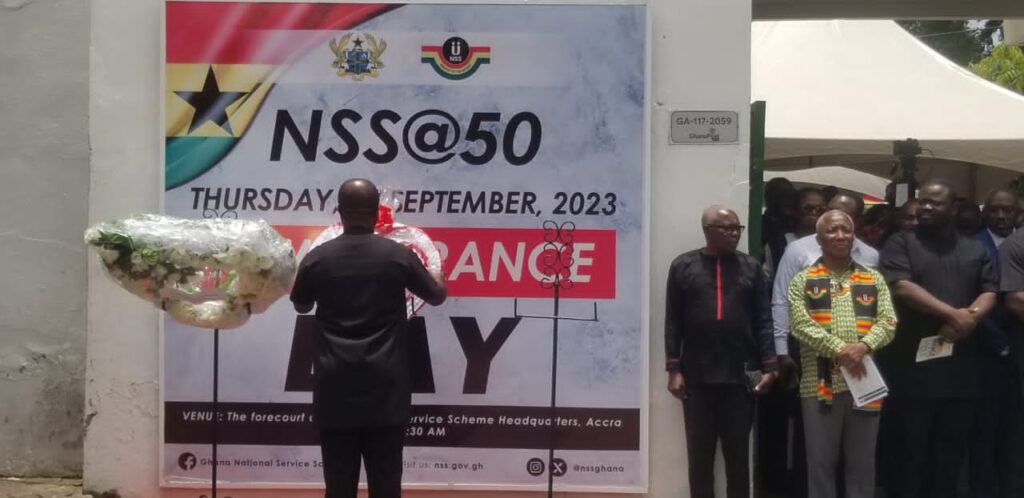 Executive Director of NSS, Mr. Osei Assibey Antwi laying a wreath in memory of their departed members
"The media is the fourth Estate of the Realm and so we are ready to marshall our arsenals towards making the Celebration of your 50th Anniversary and memorable one", he emphasized.
The ceremony ended with a wreath laying and hoisting of the flag.
Source:www.senaradioonline.com