The National Entrepreneurship and Innovation Programme (NEIP), and World Bank have signed the Hub Acceleration Grant Programme (HAGP) which is under Ghana Economic Transformation Project(GETP)
The signing ceremony forms part of President Akufo-Addo's vision to enhance the capacity of the entrepreneurship ecosystem through GETP.
Speaking at the ceremony held on Wednesday (June 8, 2023), the Chief Executive Officer (CEO) of NEIP, Mr. Kofi Ofosu Nkansah explained that, the Hubs Grant sub-component under Component 3 is a Grant Programme targeted to support the development of the entrepreneurship ecosystem by, building the capacities of entrepreneurship hubs to bring the quality of their services up to international standard.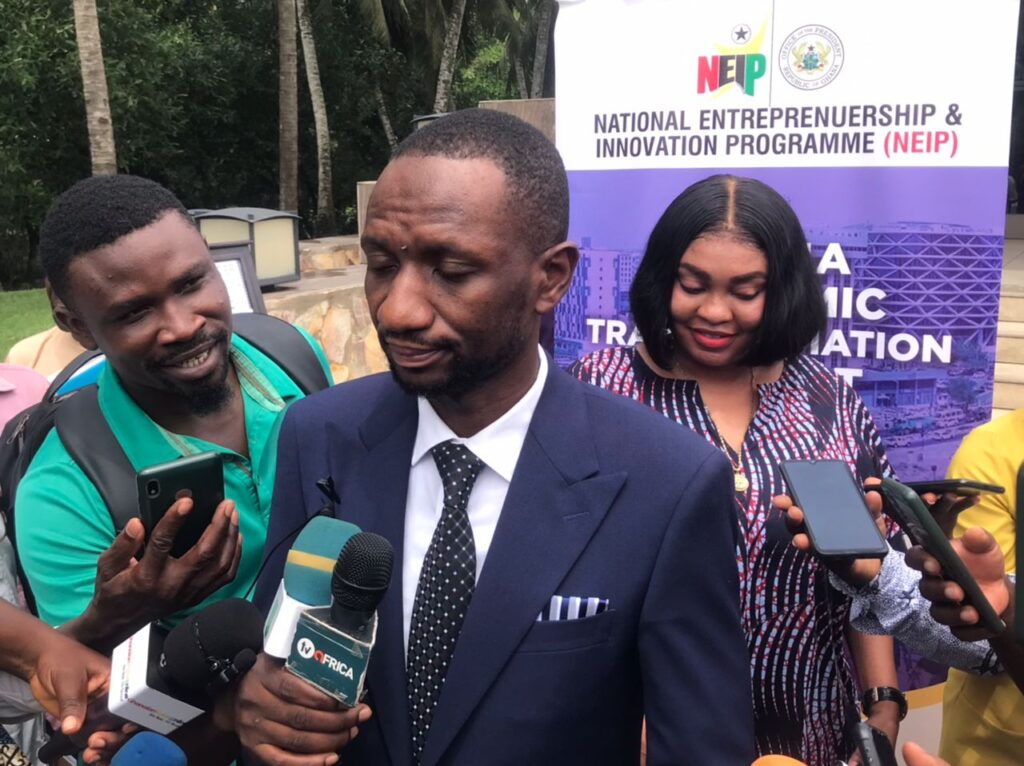 CEO of NEIP, Kofi Ofosu Nkansah speaking to the media
"The Grant Programme was competitively designed to select a number of hubs which will be provided Technical assistance and capacity building to address gaps identify during the benchmarking exercise".
Mr. Ofosu Nkansah disclosed that the Programme focuses on Hubs operating in sectors including Agriculture, technology & innovation, Light manufacturing & processing, waste & green businesses, and Technical and vocational oriented Hubs.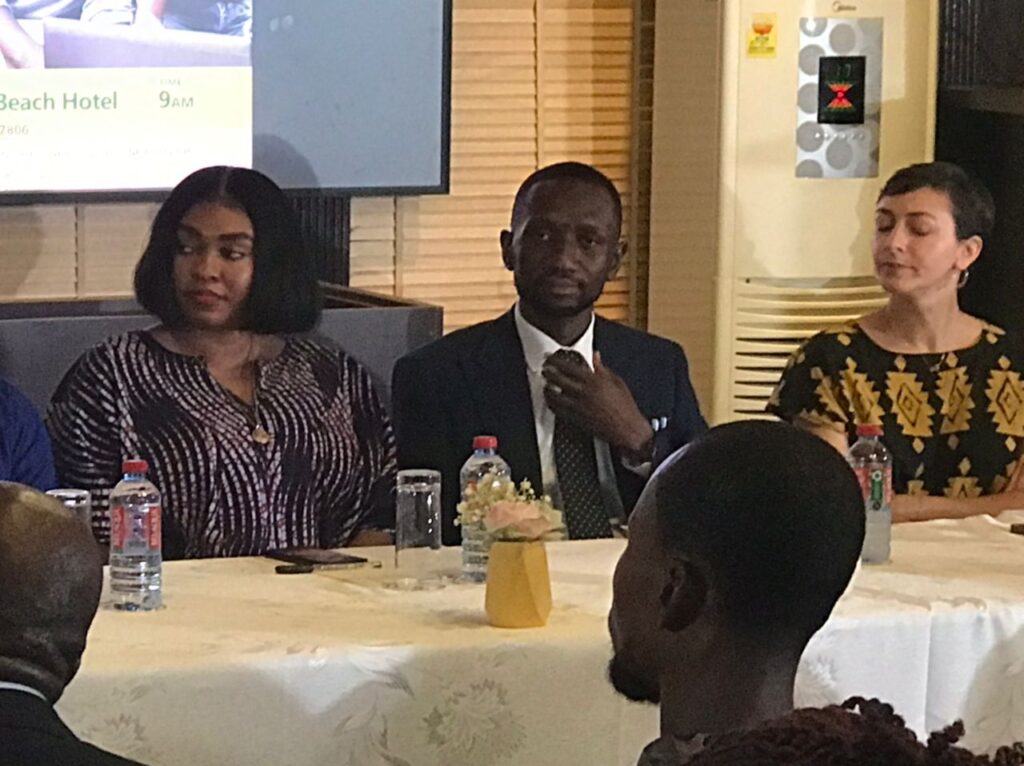 He therefore, encouraged the active participation of women, Youth and persons with disability in the Grant Programme.
Mr. Kofi Nkansah later revealed that, as part of the monitoring and evaluation, the NEIP shall request for quarterly and annual reports, all in a bid to grow the ecosystem to world standards, on the way to producing Ghana's first Unicorns.
He said, Phase 2 of the Hubs Acceleration Grant Programme is to cover set up and operationalization of new Hubs, including revitalizing Hubs which are not more than 2 years old.
The World Bank Private Sector Specialist, Madam Fara Dib, congratulated beneficiaries saying, the World Bank would continue to partner with the government in future projects.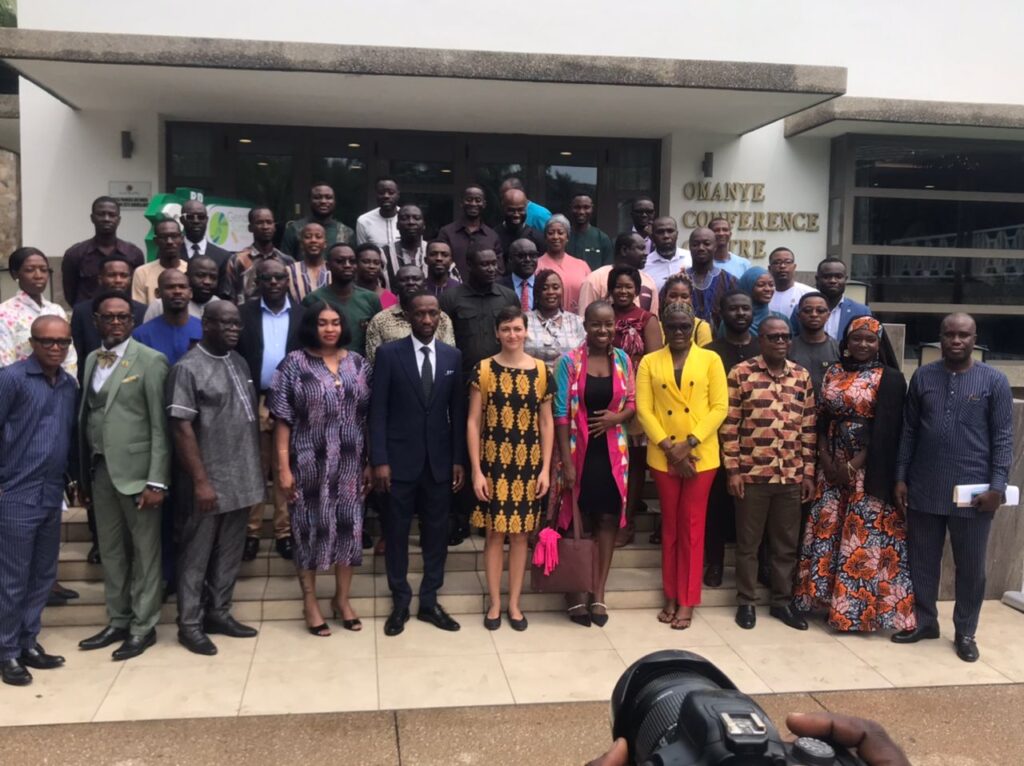 The qualification criteria for applicants were that, Hubs must be legally registered in Ghana; Ownership must be 100% Ghanian; They must have operated as an Entreprise Support Organization in Ghana for at least three (3) years; They should have Core expertise in Entrepreneurship Support and business acceleration; They must able to present a qualified and competent team of Business Development Experts, Mentors, Trainers.
The rest are that, they must be able to demonstrate standard business practices such as good corporate governance, bookkeeping and accounting etc; They must be ready to contribute in-kind resources such as staff time and physical locations to the program; They must have adequate space to host the intended programs for start-ups; They must show Traction of Precious Work Experience with detailed Profile; They must submit a two-year financial report and lastly, must submit a one-year Acceleration Programme accept design for start-ups.
The GETP has four (4) components of which NEIP's programmes fall under Component 3 of the project.
The component 3 supports entrepreneurship and SME growth in non-resource-based sectors aimed at addressing the limited development of the SME and entrepreneurship support ecosystem, including early -stage financing to promote and strengthen a growth model that is conducive to economic transformation, to achieve higher rates of investment and productivity growth across the economy, especially in non-resource-based sectors.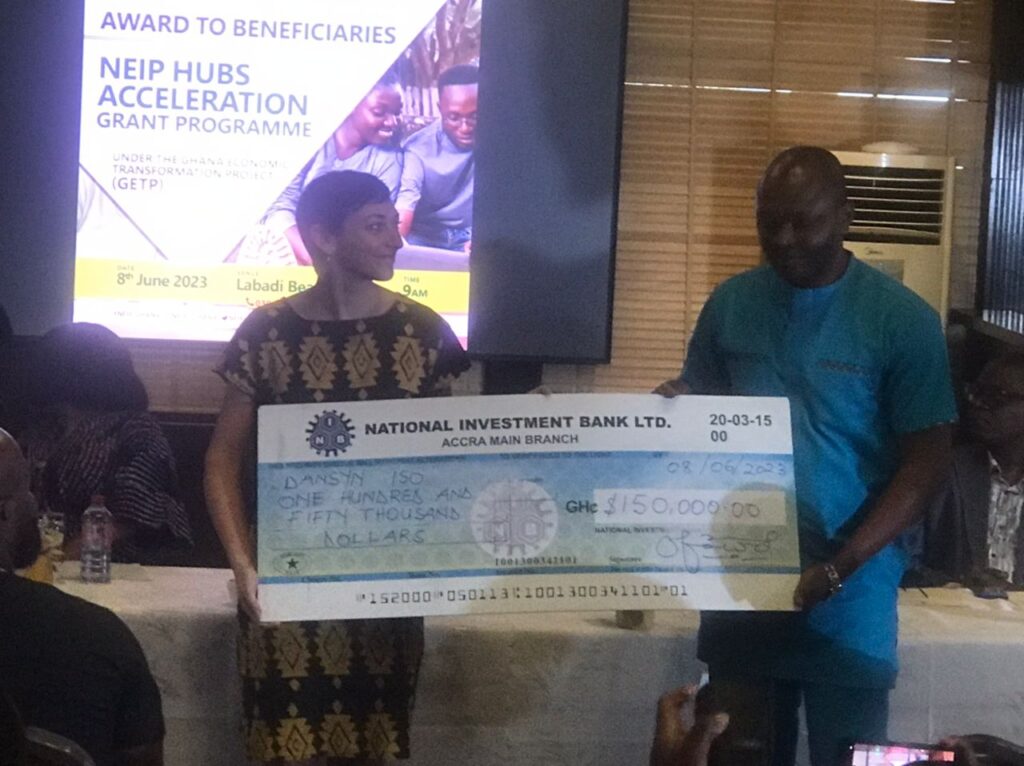 Among the beneficiaries that received the Grant include those from Bono and Ahafo ($180,000.00), Upper East ($150,000.00), Eastern ($100,000.00) and Ashanti (100,000.00).
Source:www.senaradioonline.com