MCE for Bawku, in the Upper East region, Amadu Hamza has been caught on tape Threatening to deal with a Journalist working with Source FM.
The MCE who didn't know he was being recorded inveigh invectives and unprintable words at the Journalists and further threatened him saying"you will see what I will do to you, I will deal with you".
When contacted, Simon Asimiga the Editor of Source FM who has become the target of the MCE told senaradioonline.com that all his crime was questioning why the MCE who is head of (Municipal Security Council (MUSEC ) would flee Bawku to a new residence in Bolgatanga and abandon the very people is to protect.
"The MCE was speaking on radio station called Guma FM in Bawku and was touting his achievements that he is the best MCE so far in Bawku
So when I heard that, I said it is fine to tout your achievements but you cant abandon your residence in Bawku and go and stay in Bolgatanga. If you are the MUSEC boss and you cant protect yourself then how much more the people who have no power?, Simon Asimiga explained.
He added that the MCE later called him and launched vituperation at him without provocation maintaining that he recorded for evidence sake.
Attacks on Journalists and threats on the life of Journalists have become one too many and people have expressed worry over how accentuating these threats have become in recent times.
Meanwhile Journalists in the Upper East region have been calling for the head of the MCE arguing that MCE who issues threats on the life of a Journalist has no business staying in office.
Listen to the audio
The MCE's surrogates later went after him on Facebook.
Below are some of the posts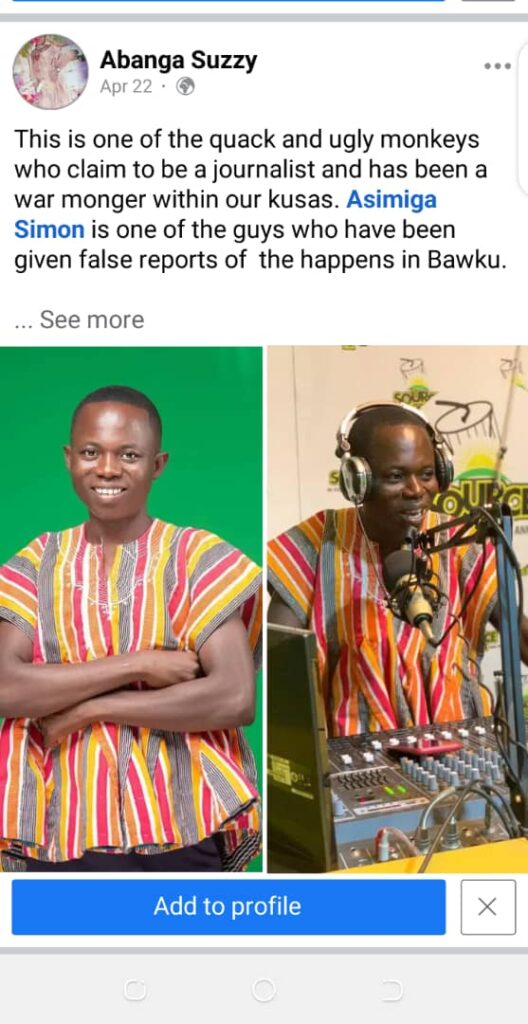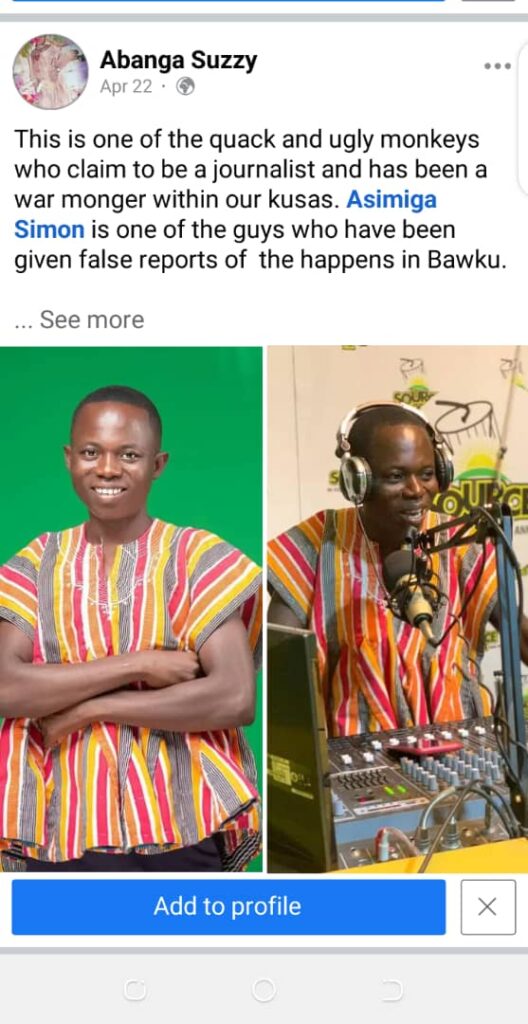 Source:www.senaradioonline.com