Actress Yvonne Nelson's mother , Madam Margaret Gaddy has been hospitalized and battling for her life after questions over Yvonne Nelson's real father as captured in the latter's book.
The news which was broken by social media influencer, Albert Nat Hyde (Bongo Ideas) has got the public talking once again on the paternity issue which was almost dying down.
On social media, there is mixed reactions as some people are blaming Yvonne Nelson for her mother's ailment simply because she let the cat out of the bag.
Others however feel the mother invited this upon herself for not telling Yvonne Nelson who her real father is since childhood.
Senaradioonline.com will continue to watch that space and give you more flesh on it.
Below is the post by Bongo Ideas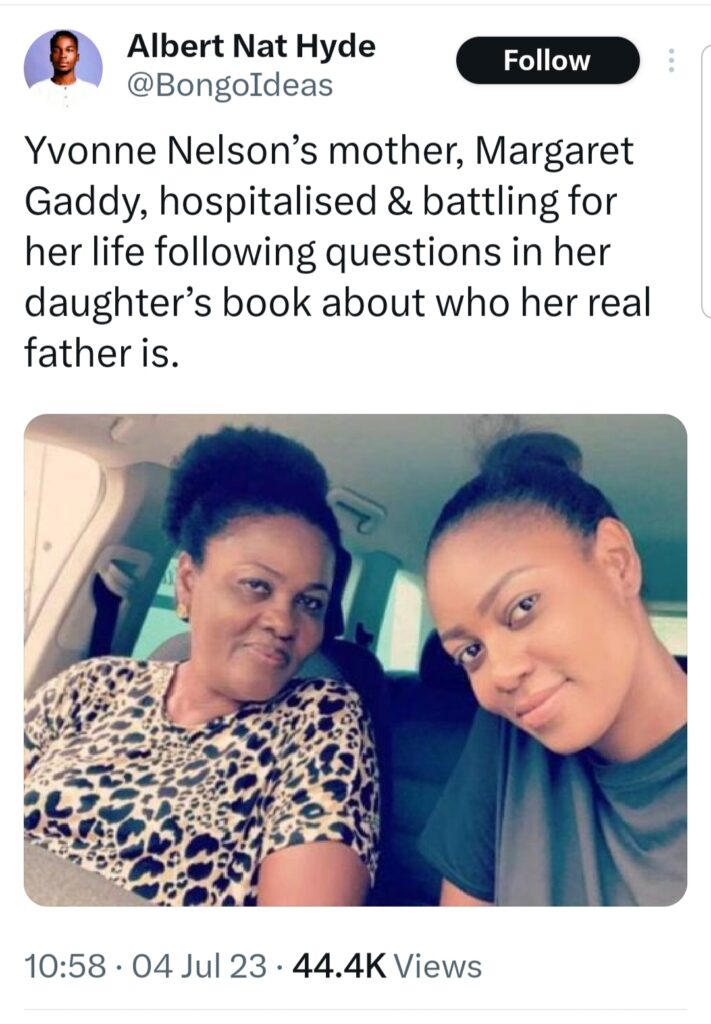 Source:www.senaradioonline.com