The National Food Suppliers Association has sent a strong message to the National Food Buffer Stock Company that they will collapse the Free SHS if their monies are not paid to them.
According to the group numbering 300 who are currently picketing the National Food Buffer Stock Company at Cantonments revealed that the Company owes them to the tune of GHc 270,000,000.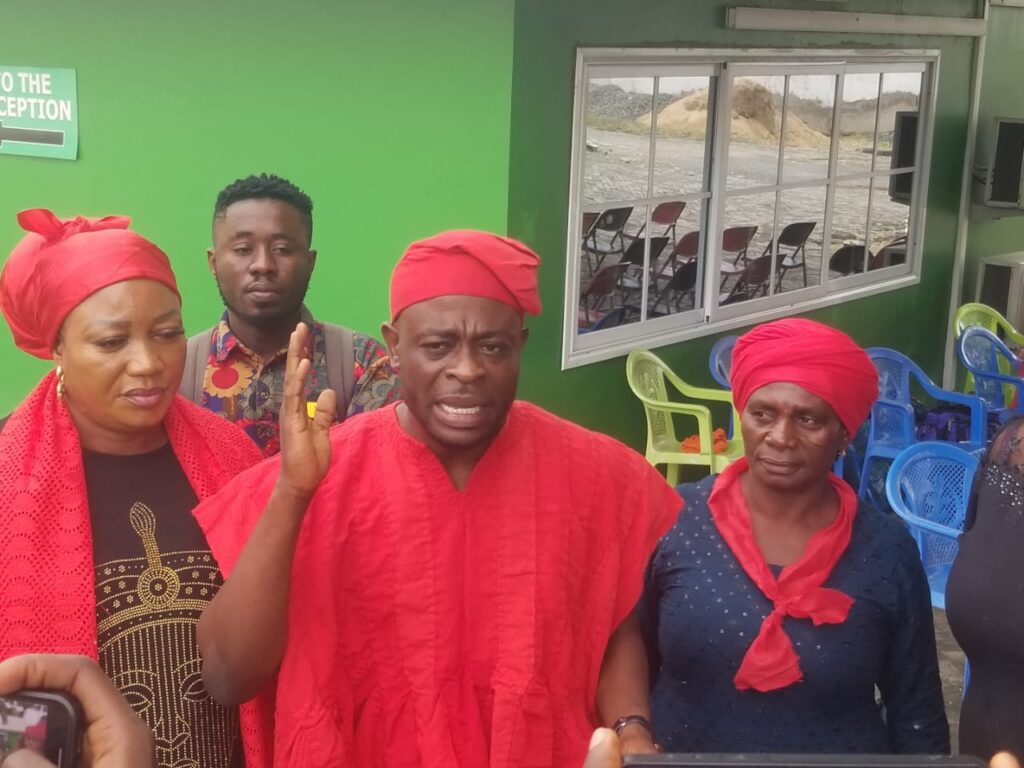 Spokesperson for the group, Kwaku Amedume speaking to the media
Holding placards with inscription: "Buffer Stock is the cause of food shortages in schools"; "Mr. President Please Order Buffer Stock to pay us", the Spokesperson for the Group, Mr. Kwaku Amedume stressed that the picketing will continue at the premises unabated until their monies are paid to them by buffer stock.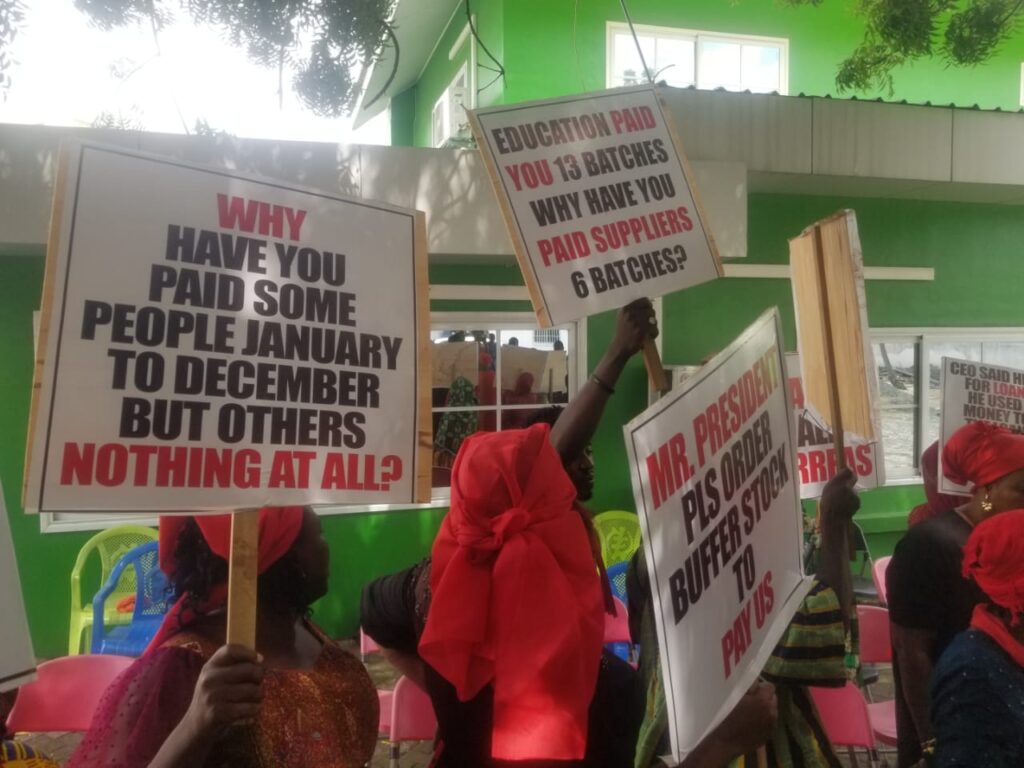 He said they suspect foul play at the Buffer Stock Company maintaining that the Education Minister has confirmed to them that all their monies have been paid to the Buffer Stock company.
According to him, anytime they try to picket then the Buffer Stock Company CEO, Hanan Abdul-Wahab will call and assure them of payment.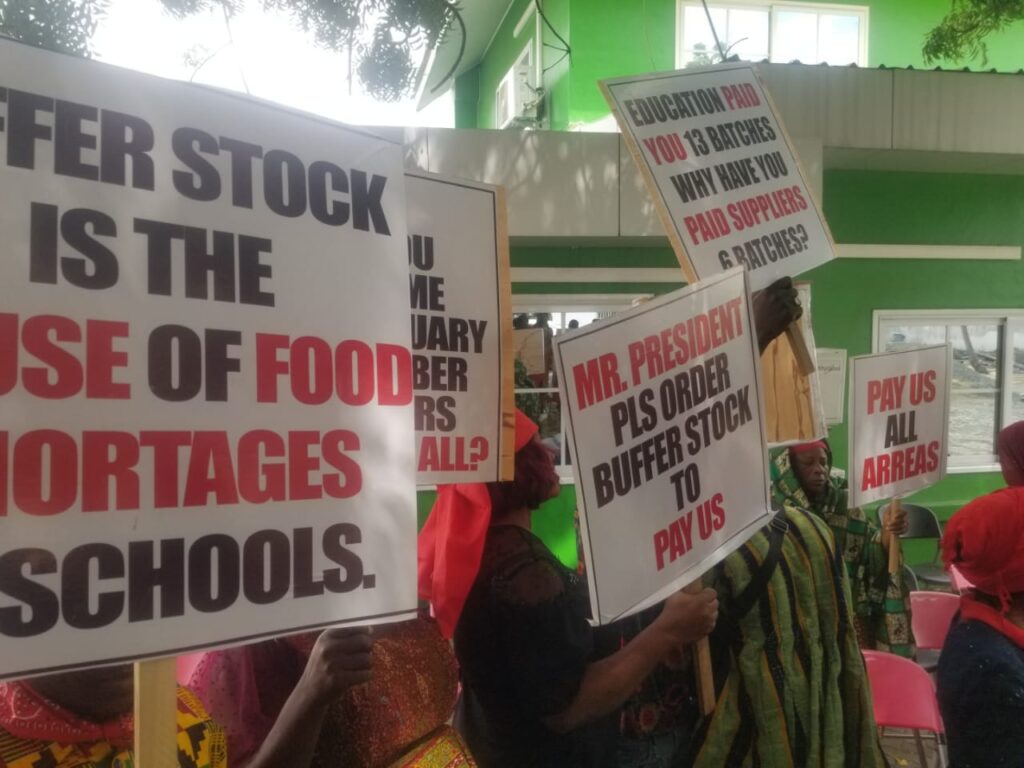 He said this tactics by Hanan and government officials has gone on for a while without any headway hence the decision to picket today.
The group came with their mattresses, gas cooker, cylinder and food stuffs to cook whilst picketing until their monies are paid.
Watch Video
Source:www.senaradioonline.com