MTN SME MONTH ENDS IN ACCRA WITH AN SME FAIR IN ACCRA
Accra 1st August 2023.MTN Ghana has held an SME fair in Accra with the aim of providing support to SMEs and creating a platform for SMEs to showcase their products and services. The event held at Rawlings Park in the Central Business District of Accra, was to commemorate the MTN Business SME month.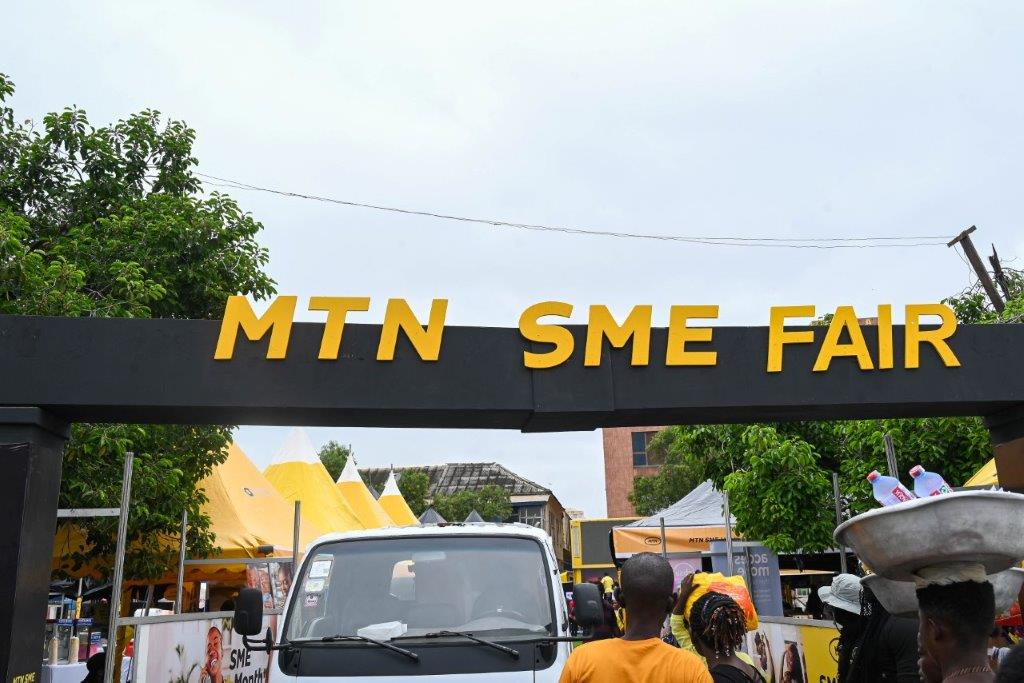 Products on display at the Accra fair included clothes, beads, beauty and cosmetic products, fruit juice, food beverages like cocoa drinks, and cereal products. Companies like Access Bank, Consolidated Bank of Ghana, Tecno, and MTN were also at the SME fair to offer their services to SMEs and the public.
Commenting on the month's activities, Acting Chief Enterprise Business Officer of MTN Ghana, Daniel Asare, underscored the vital role of the telecommunications industry in accelerating the Ghanaian SME ecosystem through fintech and innovation. He said, "In view of the challenges businesses face, there is the need for SMEs to access solutions that are trusted, efficient and resilient to enable them reap the full benefits of a connected world. In line with this, MTN is here to support businesses and provide them with resources and tools to help them grow and scale up."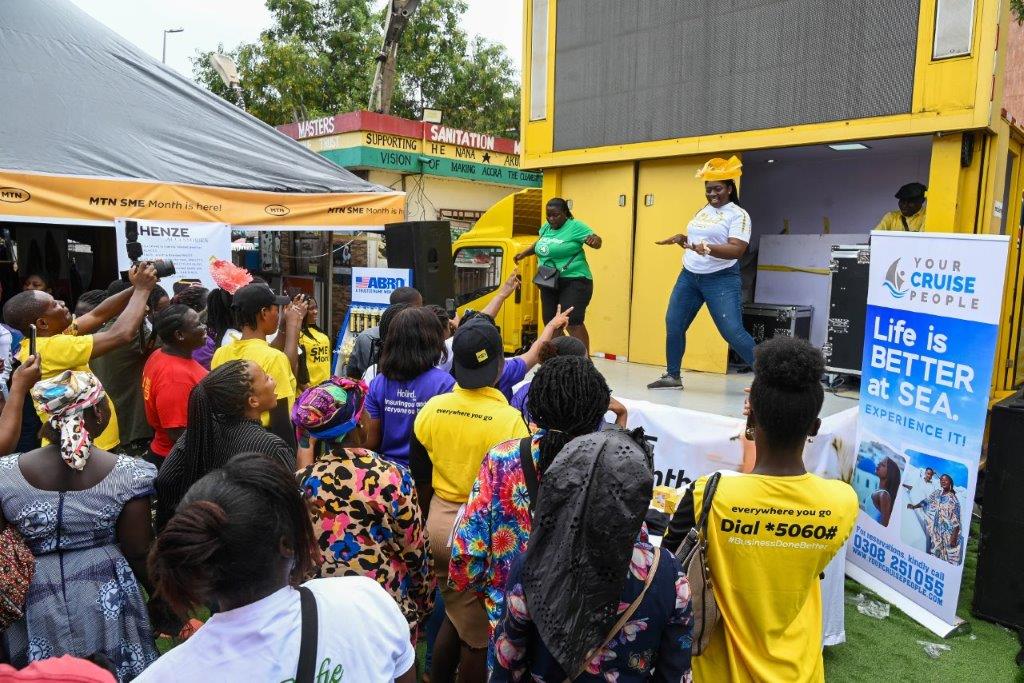 Some SMEs who participated in the fair in an interview thanked MTN for bringing relevant business and digital solutions to the doorsteps of entrepreneurs and business owners to help grow and scale their businesses. Afinak, a pastry and catering business, Gold Coast Cocoa Company Limited, producers of natural cocoa powder, as well as Fine Print Limited, a labels packaging and commercial printing company who participated in the fair said it had helped them to showcase their products and offerings. Daniel Mensah, the Marketing Manager of Gold Coast Cocoa Company Limited and Isabella Esantsi, Managing Director of Cocoa Love Company said the fair had given them the opportunity to meet new and potential customers and connect with other business owners.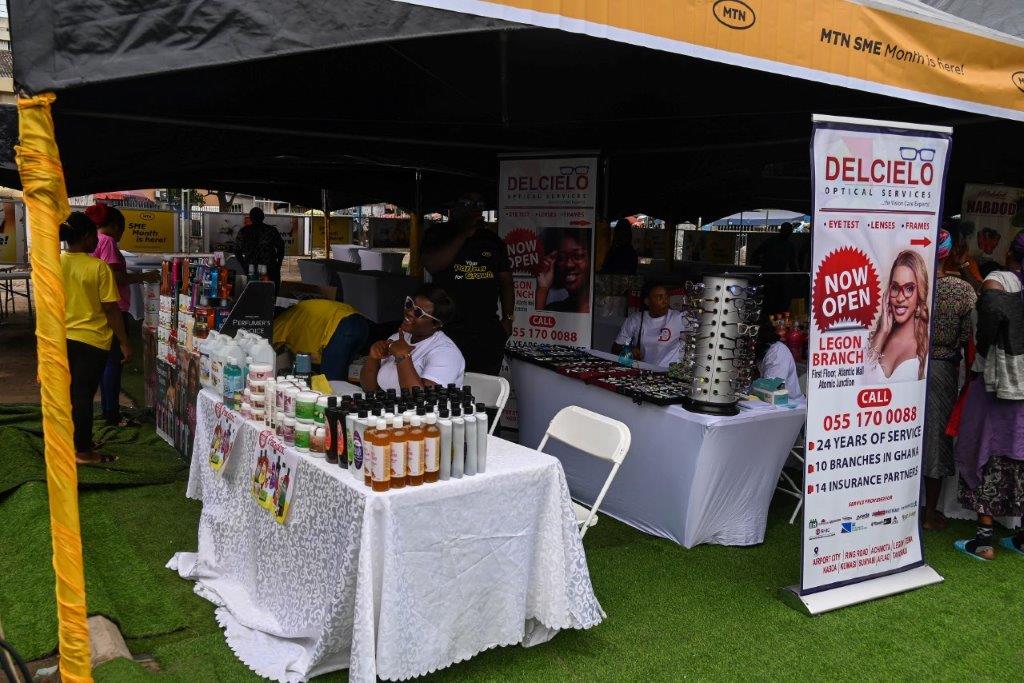 Nii Odartey Lamptey, the Manager of Taitapic, a fruit juice production company at Kotobabi also said the company's products were doing well on the Ghanaian market and plans are in the offing to expand their operations and distribute their products to all regions and districts in the country. Beyond creating opportunities for businesses, particularly SMEs to succeed, the telecommunications company deemed it necessary to develop solutions that enable them to operate more efficiently and remain competitive and sustainable.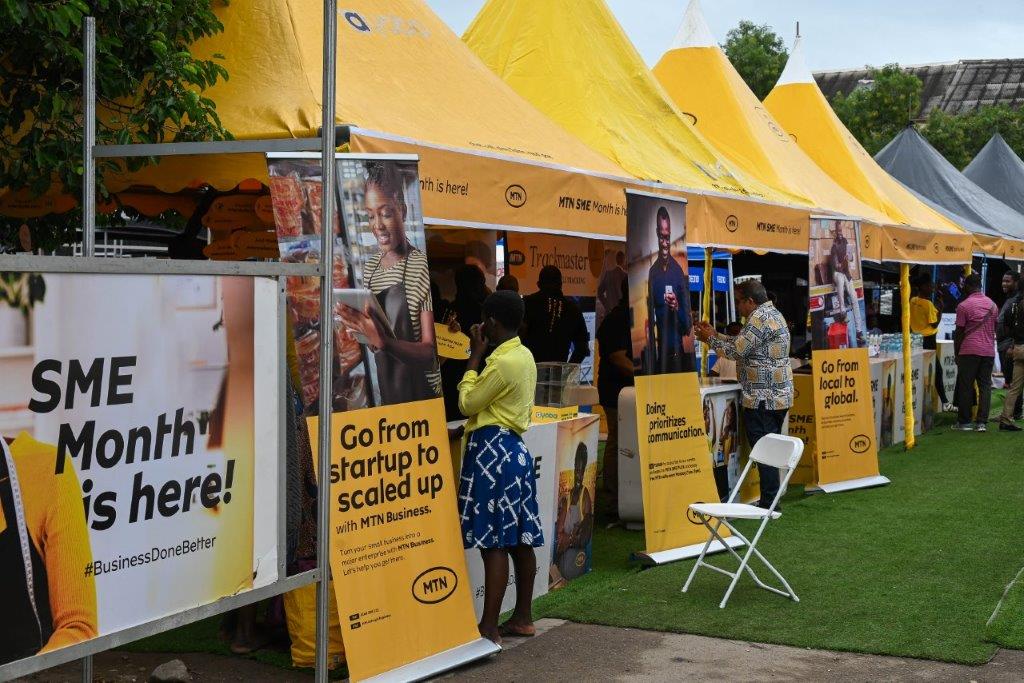 Themed "Optimizing Business Solutions for SME Growth", the month-long event saw MTN Business offer various tailored solutions to SMEs such as the MTN SME Plus, Business Manager, Business Messenger, Microsoft 360 suite, Microsoft 365 suite and Business.
Website. These solutions offer various Voice, Data and SMS packages that will enable SMEs reach more customers with their products and services. Other activities undertaken during the month included a fair for SMEs in Kumasi,market storms, pop shops, trainings, focus group discussions, customer appreciation programs among others.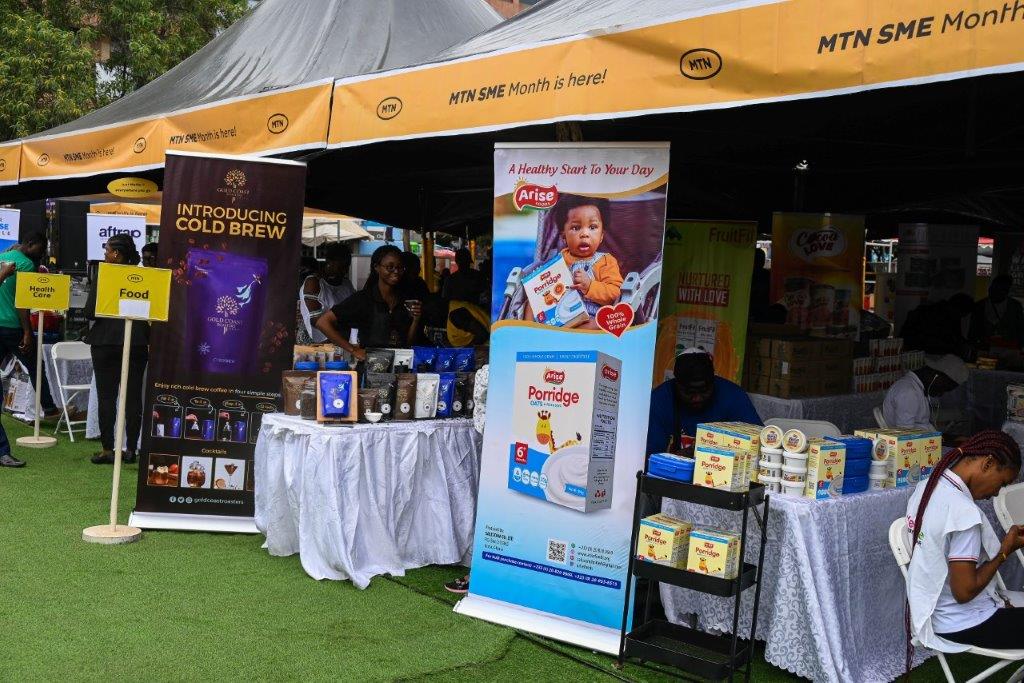 The rationale behind the SME month is to offer support to SMEs with relevant digital tools to promote their businesses and create a conducive environment for SMEs to access world-class solutions at affordable costs. MTN, over the years, has strategically invested in the growth of the SME ecosystem in diverse ways.
End
Media Contacts:
Georgina Asare Fiagbenu
Corporate Communications Senior Manager
Email: MTNGhana.MediaOffice@mtn.com
About Scancom PLC
MTN Ghana is the market leader in the mobile telecommunications industry in Ghana, offering subscribers a range of exciting options under Pay As You Go, Pay Monthly and Mobile Financial Services. The company is part of the MTN Group which is a leading emerging market leader with a clear vision to lead the delivery of a bold new digital world to our customers. We are inspired by our belief that everyone deserves the benefits of a modern connected life. Scancom PLC is listed on the Ghana Stock Exchange. Our strategy is Ambition 2025: Leading digital solutions for Africa's progress.
source:www.senaradioonline.com