Ghana's best performing Agric Bank, Agricultural Development Bank (ADB) has presented an amount of one million Ghana cedis to the 2022 National Best Farmer, Nana Yaw Sarpong Siriboe.
The MD of ADB, Alhaji Alhassan Yakubu-Tali who made the Presentaion at a short ceremony at the forecourt of Ministry of Agriculture in Accra on Friday (June 9,2023), explained that the presentation was part of ADB's long standing commitment to the Annual National Farmers' Day celebrations.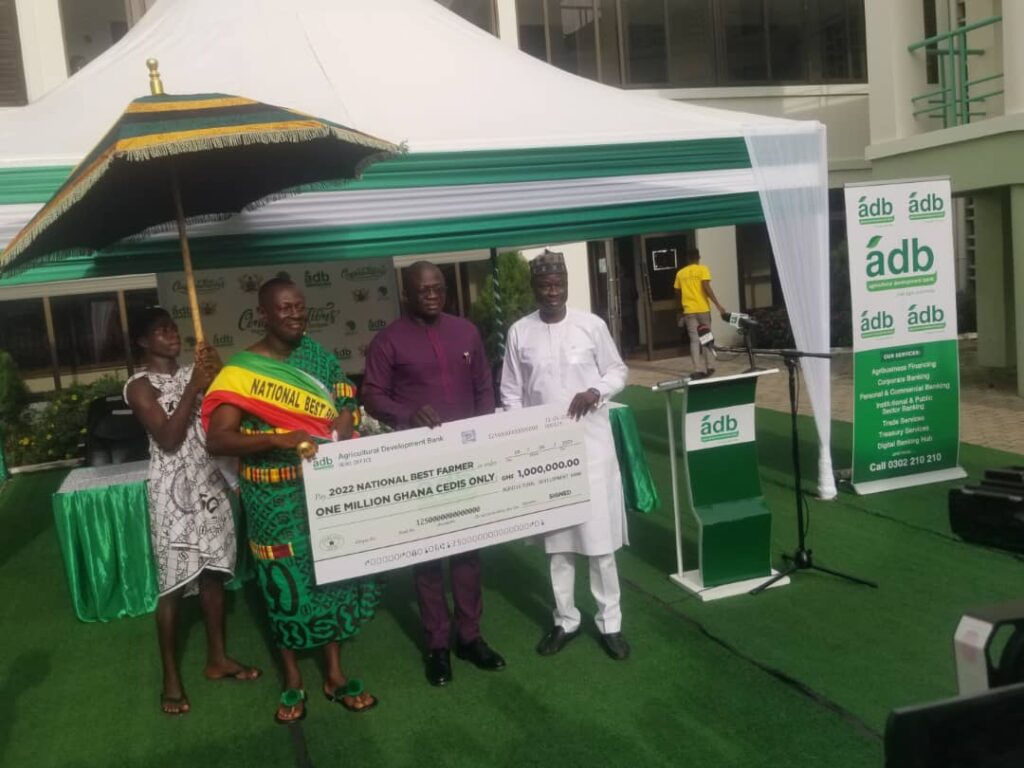 MD of ADB, Alhaji Alhassan Yakubu-Tali with support from Agric Minister Bryam Acheampong presenting the Dummy Cheque to the 2022 National Best Farmer Nana Yaw Sarpong Siriboe
He added that the presentation follows a proposed plan by the 2022 National best Farmer through the sector ministry to invest the Gh1,000000.00 in the construction of the Siriboe Agritech Training Institute, a training centre to train the youth in agriculture, Technology transfer , sustainable farming ideas and best practices in farming.
"The award would complement the personal investment of Nana to bring the Institute into reality.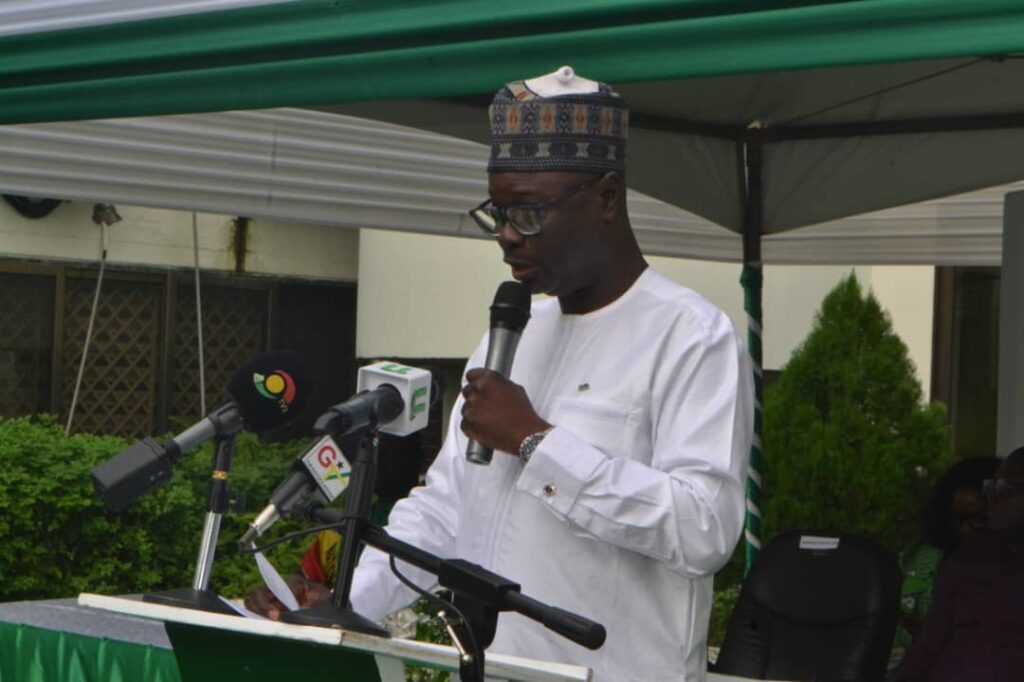 MD of ADB, Alhaji Alhassan Yakubu-Tali
We reckon the enormous benefit this Institute would bring in terms of creating local sustainable employment that would go a long way to reduce the cancerous rural urban drift", Alhaji Yakubu emphasized.
He stressed that the proposal which was scrutinized by the Agribank division of the Bank and approved it, is one worth supporting as the bank has done in the past adding that the Bank will provide Nana Suriboe with a dedicated relationship Manager to assist in ensuring the proper utilization of the funds.
The MD assured the Ministry of the Bank's continuous support towards the Farmers Day Celebration adding that ADB takes pride in being the headline sponsor of the National Best Farmers' Day since 2001.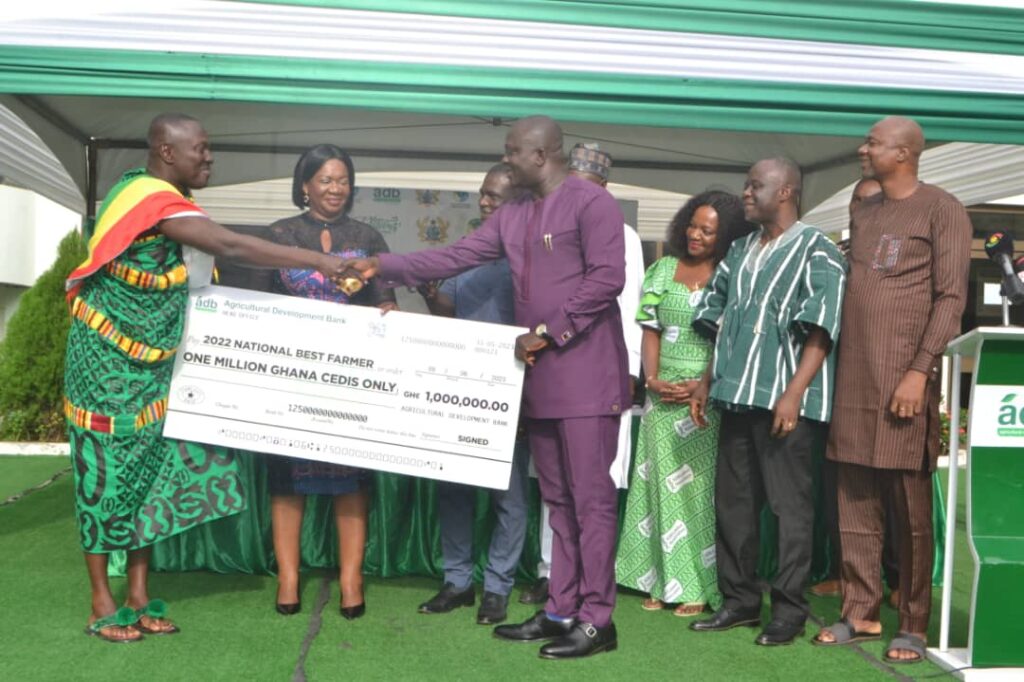 " Our long standing sponsorship of the welcome cocktail, the Farmers's Forum, and the ultimate prize forms part of the Bank's unwavering commitment to encouraging our gallant farmers and fishers to grow more, feed more and create more wealth for themselves and the nation.
On his part the Minister for Food and Agriculture Hon. Bryan Acheampong commended the Bank for its continuous support towards the Farmers and thanked the MD for particularly approving the proposal by the National Best Farmer.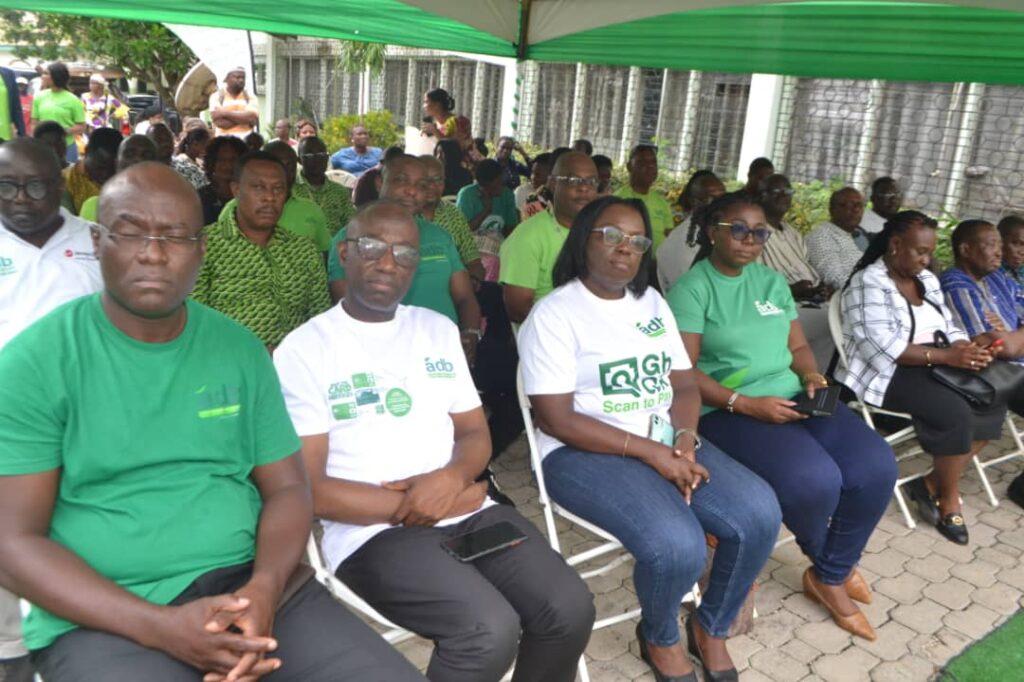 Executive Officers of ADB
The 2022 National Best Farmer, Nana Yaw Sarpong Siriboe on his part expressed his profound appreciation to the Bank and the MD for the Presentation and assured them of using the funds for the purpose for which it was presented.
Source:www.senaradioonline.com