The Gborbu Wulomo, Wor Lumor Konor Nuumo Borketey Larweh Tsuru has taken a swipe at the Regional Minister, Henry Quartey, Accra Mayor Elizabeth Sackey and Greater Accra Regional House of Chiefs (GARHOC ) over decision to amend the Ban on Drumming and noise making.
At a news Conference at Nungua in Accra on Saturday, the Gborbu Wulomo described the decision as Sacrilegious and must be treated with Contempt.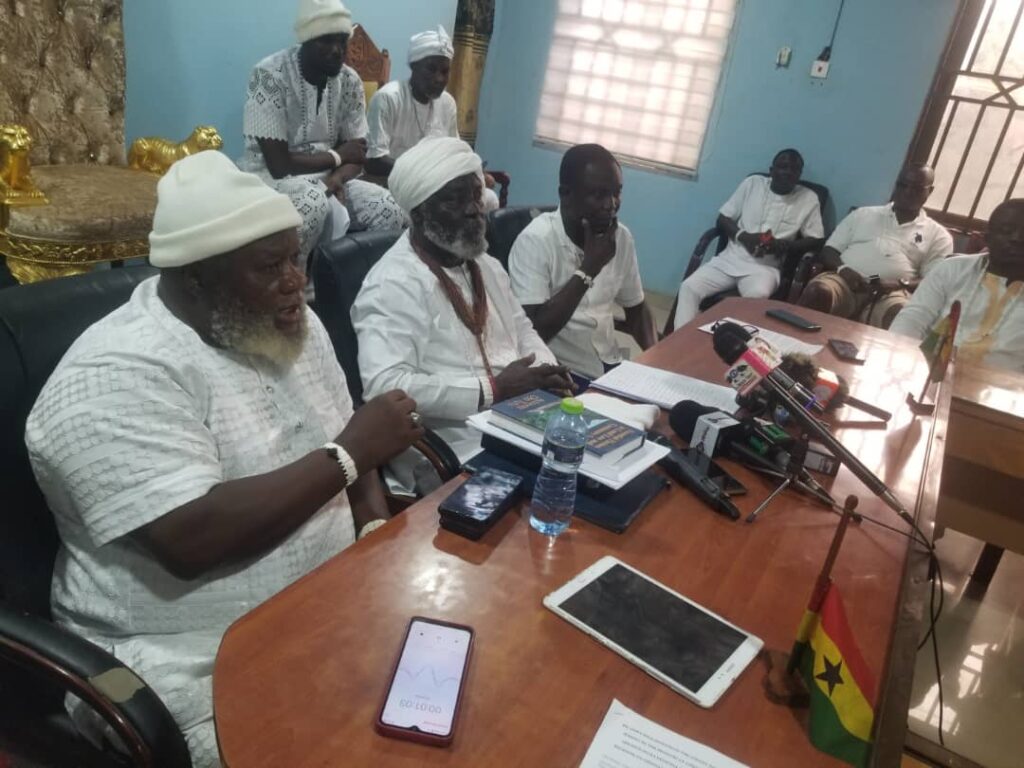 Gborbu Wulomo, Wor Lumor Konor Nuumo Borketey Larweh Tsuru addressing the media
The Regional Minister, Mayor of Accra and GARHOC, on Thursday took a decision to amend the ban on drumming to allow Faith based organizations to clap during church service.
But the Gborbu Wulomo who is the Over Lord of the Ga State sent a strong caution to the trio, rubbished the decision insisting that it does not bind them and that any faith based organizations or individuals who flout the ban will be dealt with according to their customary laws.
"They[Henry Quartey and Elizabeth Sackey] do not have authority to make and unmake laws with regards to ban on drumming and noise making.
"The decision is invalid null and void and must be treated with contempt", he fumed.
He explained that tradition and customs are important to the people because when taken from them, they dont only lose their identity but seize to exist"
"…No Chief can take an action on the deities. such action is contempt and sacrilegious".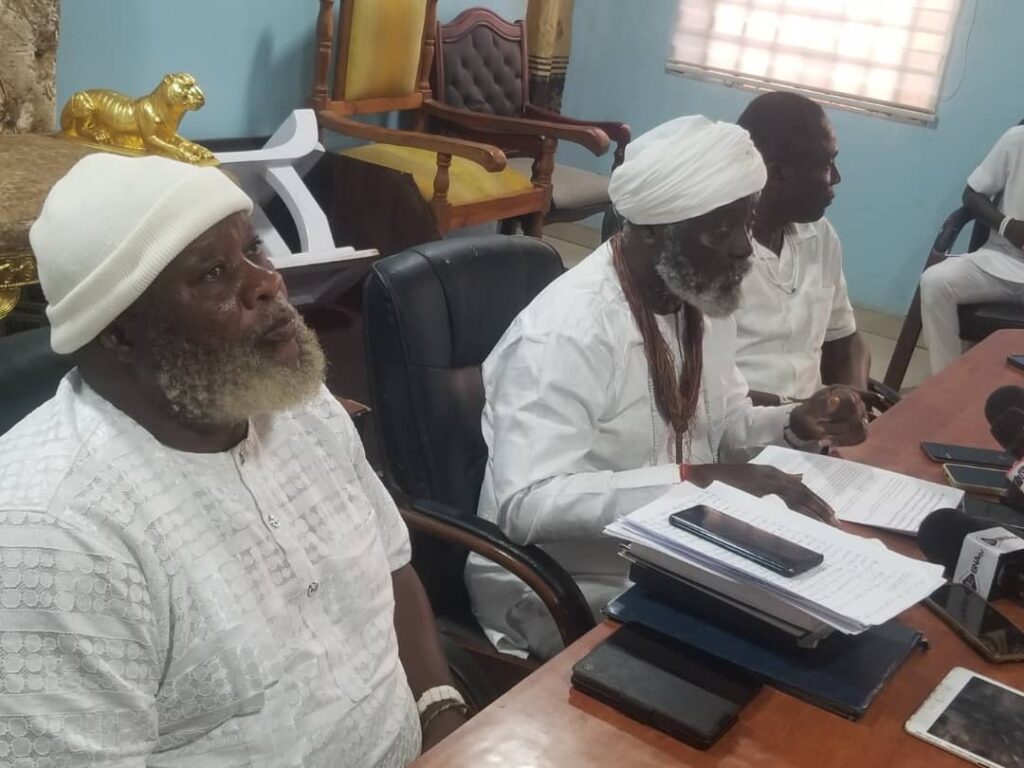 The Gborbu Wulomo later questioned the loyalty of Henry Quartet who claimed he is a Ga adding "he should come and show us which home he comes from".
"Why would a Ga connive with Faith based organizations to undermine our customary rites?", he asked.
He later called on the President to call the Regional Minister and his Surrogates to order whilst also maintaining that, they will deal with anybody who flouts the ban as the decision by the Minister and the GARHOC is not binding on they the traditional authorities.
Source:www.senaradioonline.com