There is no gainsaying the fact that women and girls face numerous challenges with regards to their sexual and reproductive health as well as accessing services. Although there are efforts to improve educational opportunities for girls, one of the challenges they face is menstrual hygiene management and other pubertal changes.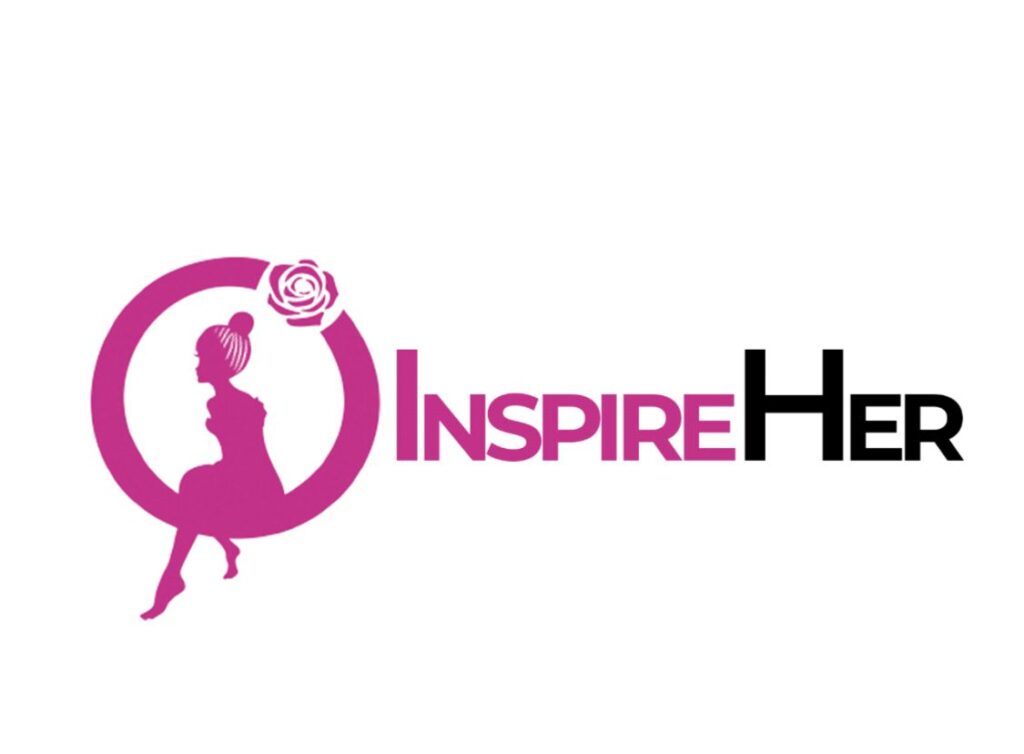 While studies have shown that the impact of menstruation on the education of girls, with challenges of menstrual hygiene management (MHM) and easy acquisition or accessibility of sanitary towels is affecting girls' school attendance, It is also reported that, some girls stayed away from school for up to five days in a month during their menstrual period.
This setback which has existed for long, leads many girls to fully withdraw from school altogether.
It is against this backdrop that "Inspire Her", a non- governmental Organization [with priority on good menstrual health management conditions of girls], is advocating for good menstrual health for girls and their easy accessibility of menstrual hygiene products.
As today Marks World Menstrual Health Day, Inspire Her believes that awareness creation and education on menstruation for girls was needed in order to reduce the challenges of MHM in girls to the bearest minimum.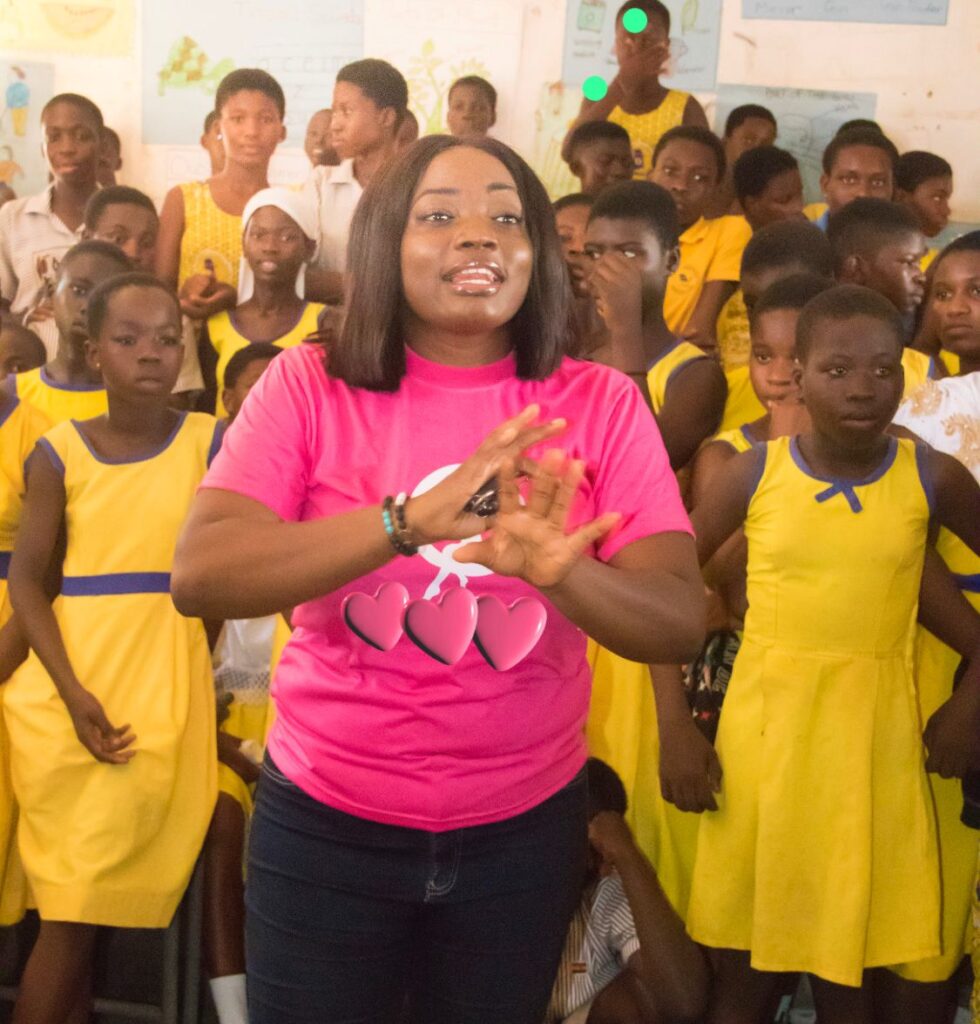 Executive Director of Inspire Her, Ms Sandra Boakye educating girls of Joma Basic School in the Ga West Municipality
In an exclusive interview with the Executive Director of Inspire Her, Ms. Sandra Boakye, she explained that creating a healthier, safer, and more equitable world in which women and girls are not stigmatized, excluded, or discriminated against merely because they menstruate, is a non-negotiable obligation for which everyone must take responsibility.
Touching on the significance of the Day Ms. Boakye stressed that the Day is aimed at breaking the stigma and taboo surrounding menstruation while also providing public education on the need for parents/guardians to act as agents of change by advocating for the continued provision of sanitary materials to all girls and women of reproductive age.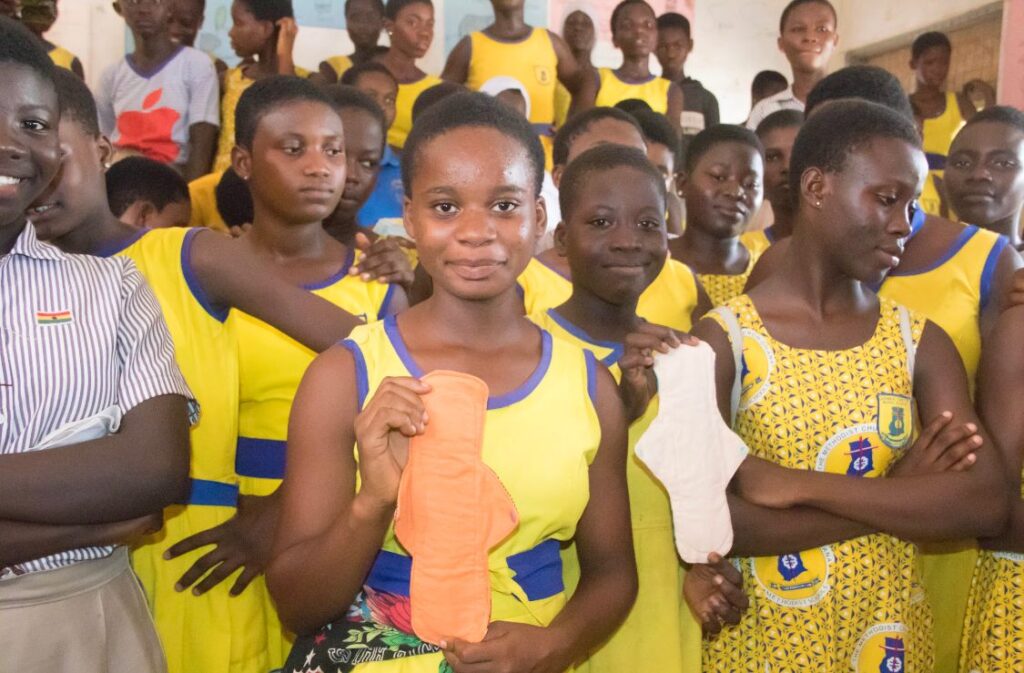 The Girls of Joma Basic school showing sanitary pads gifted to them by Inspire Her.
According to her, the advocacy coupled with Parental guidance for girls in times of menstruation is the only way out to changing the narrative.
The Executive Director later appealed to government to prioritize the investment into menstrual health and hygiene as well as scrap off taxes on menstrual health products.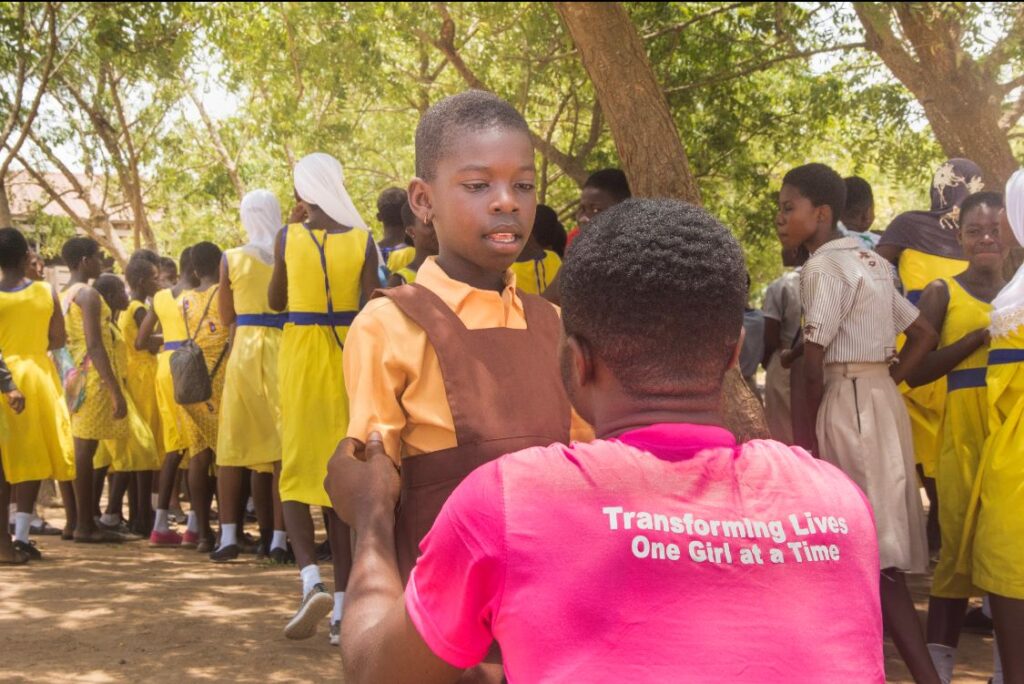 This she said would go a long way to respond to this years' theme for the Day thus" We are Committed" maintaining that it would help ensure that no girl misses school which she said is one of the priorities of Inspire Her.
Ms Boakye also revealed Inspire Her's Five Questions Food for thought stating that "What if all girls and women had information about the menstrual health? What if all girls and women had access to menstrual hygiene products? What if menstruation was not taxed by government? What if the government prioritised and invested in Menstrual Health and Hygiene? WHat if no girl missed school as a result of menstruation?".
INSPIRE HER is an NGO dedicated to breaking the barriers associated with menstruation for women and girls, ensuring every girl has a positive experience with menstruation.
WeAreCommitted and #MHDay2023
EndPeriodPoverty
EndPeriodStigma
PeriodEducationForAll
MenstruationMatters
Instagram -inspire_herr
Facebook- INSPIRE HER
LinkedIn- INSPIRE HER
Twitter-INSPIRE HER
Website-www.inspireherr.org
-Email- enquiries@inspireherr.org
-Contact- 054 013 3181 / 050 689 9516
Source:www.senaradioonline.com