17 MAY 2023
PRESS RELEASE
CAJ Pledges Support for Enhancing Press Freedom in Africa,
Commends the Outcome of the 2nd African Media Convention.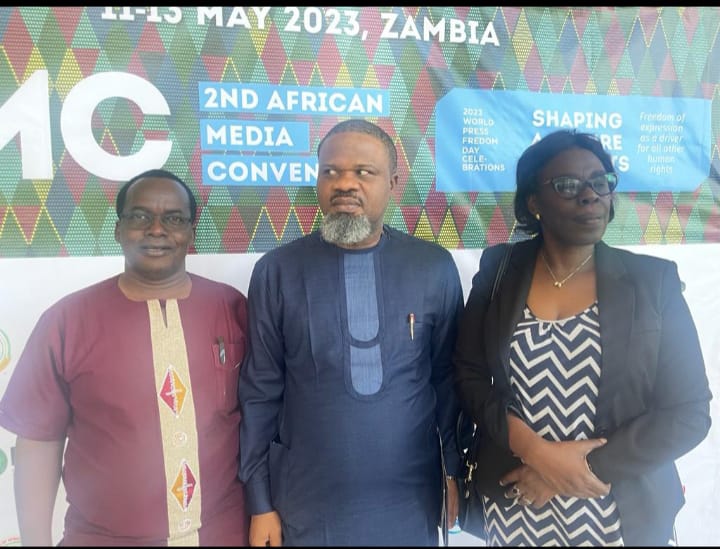 CAJ President Christopher Isiguzo with KCA Chairman Oloo Janak (Also the CAJ Secretary) and Judith Basutama, Secretary, Burundi Union of Journalists ( UBJ) in Lusaka
The Congress of African Journalists (CAJ) has today commended the outcome of the 2nd African Media Conference held in Lusaka, Zambia between May 11-13, 2023 saying the declaration was a strong commitment by key players, and pledges to enhance the media sector and secure press freedom in Africa.
CAJ congratulated UNESCO and African Union for their commitment to press freedom and working in partnership with African media organizations in rallying partners and mobilizing resources for the African Media convention as an important annual platform for discourse on improving the media in Africa.
"We laud the demonstrated commitment by UNESCO and the AU, and indeed all the respective organizations that made the Lusaka media convention successful and memorable. The resolutions provide us with a clear road map for action on securing press freedom in Africa," said CAJ President Christopher Isiguzo.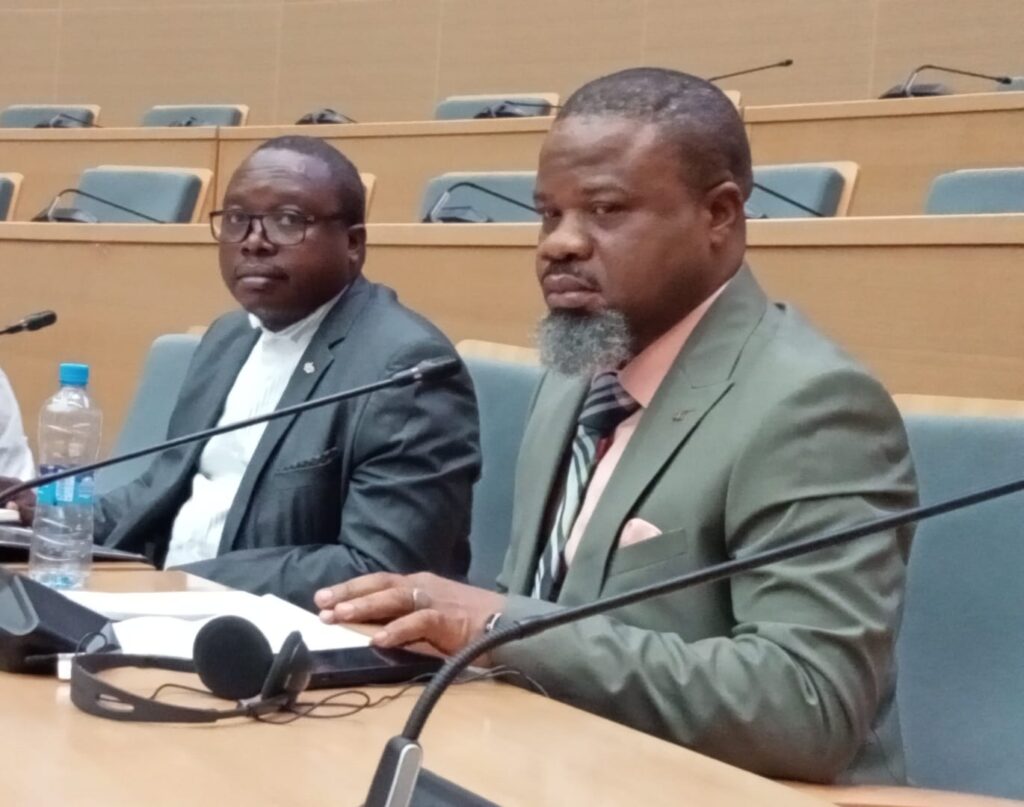 CAJ President Christopher Isiguzo with Chairman of Tanzania Editors Forum Deodatus Balile in Lusaka.
He assured all international and African partners of CAJ's commitment to working closely with all players to ensure the agenda of improving press freedom, freedom of expression and advocacy for the realization of all other rights provided for under AU Agenda 2063 and international conventions are realized.
The CAJ President called for greater solidarity and commitment from all African media and journalists organizations saying only determined and all-inclusive efforts by all players will yield the desired results and strengthen the African Media Convention and other related initiatives.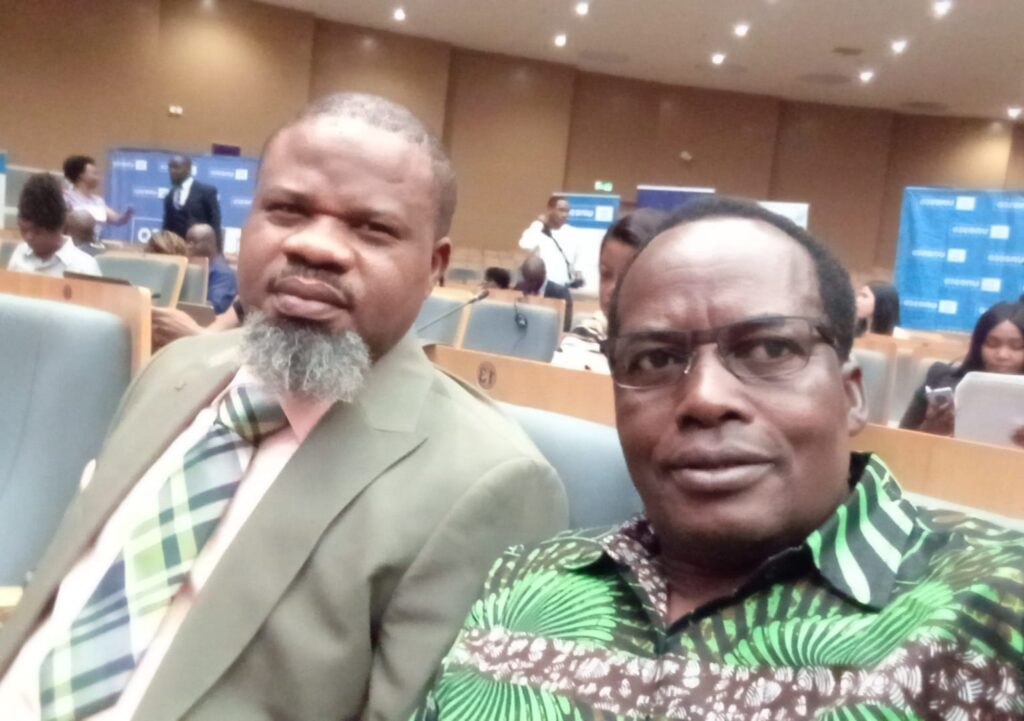 CAJ President Christopher Isiguzo with KCA Chairman Oloo Janak in Lusaka.
"We congratulate the Ghana Journalists Association (GJA) for securing the hosting of the 3rd African Media Convention and commit to mobilizing our more than 30 affiliate unions and associations to support and attend the convention in Ghana next year as part of rallying the journalists in the continent for this noble agenda." Said the CAJ President.
At the same time, CAJ has condemned the killing of the radio journalist in Lesotho on Sunday May 14, 2023 terming it "a brazen onslaught on press freedom," coming on the heels of the media convention in Lusaka which condemned attacks on journalists and urged African governments to show greater commitment to end impunity and uphold press freedom and other related rights.
 1 On May 14, 2023, Ralikonelo Joki, a popular radio presenter with Tsenolo FM in Maseru, Lesotho's capital, was gunned down as he left the studio for his home. No arrests have been made so far.  
"We call on the authorities in Lesotho to urgently and exhaustively investigate the killing of the journalist and punish the perpetrators. Killing of journalists for doing their work is unacceptable, and lack of state action on such cases emboldens the enemies of press freedom," added Mr. Isiguzo.
---
For more information contact: admin@africanjournalists.org; cajournalists@gmail.com
Secretary's phone : +254 786 396 945 ; President's phone : +250 738 286 581
CAJ Secretariat :
Kenya Office : Epren Center,
Mumias Road, Buruburu, Nairobi.
Nigeria Office : NUJ National Secretariat,
Plot 131, Cadastral Zone, Sector Center A,
Jahi District, Off Mabushi Ultra Modern Market Road,
Abuja.
source:www.senaradioonline.com