Youth of Ablekuma Central Constituency on Friday July 28, 2023, paid for the nominations forms and presented it to the former MP Ebenezer Nii Narh Narteh to contest for the impending NPP Parliamentary Primaries.
The youth who are mostly beneficiaries of the former MP's massive job creation agenda for the youth, thronged the NPP Office at Russia-Taxi Rank in Accra amidst singing, drumming and chanting the name of the former MP.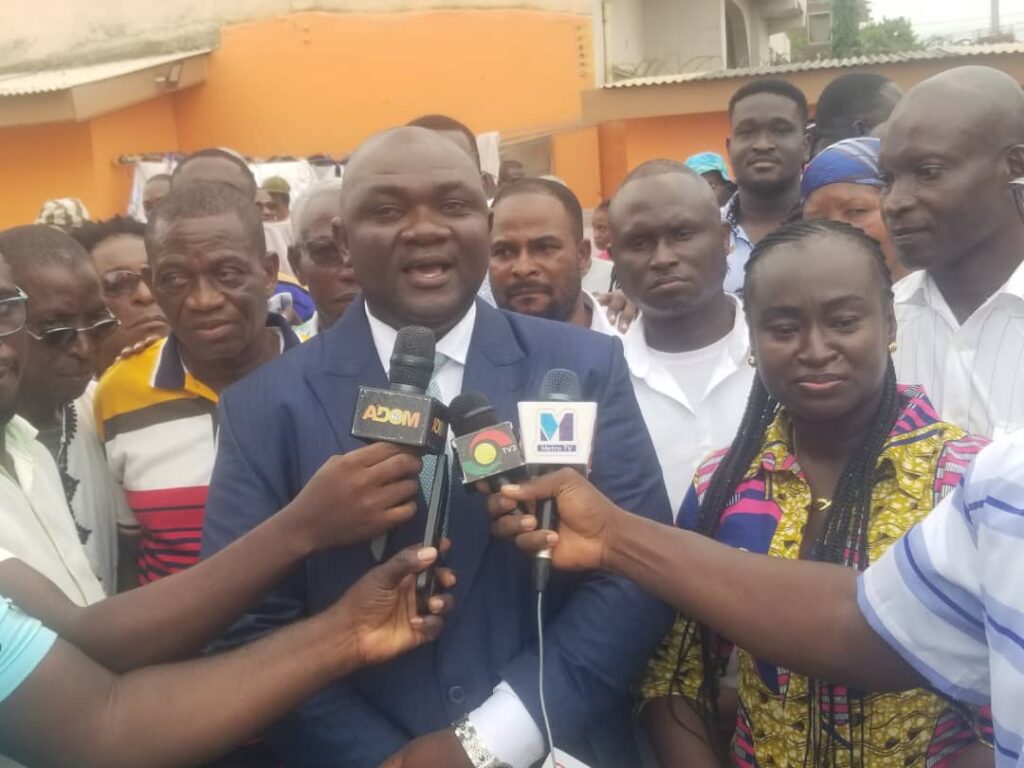 Former MP, Ebenezer Narh Narteh speaking to the media
Presenting the Forms to the former MP, the leader of the youth group, Boakye Alex said their decision to pay for the forms was motivated by the magnanimity of the former MP and the job he created for the youth, whilst in office.
He added that the entire community including supporters of the NDC are yearning for the comeback of Mr. Eben Narh Narteh.
The Former MP, who graduated on the same day as they presented the forms to him, said he was surprised at the benevolence of his beneficiaries adding that it is a sign of confidence in him by the Community.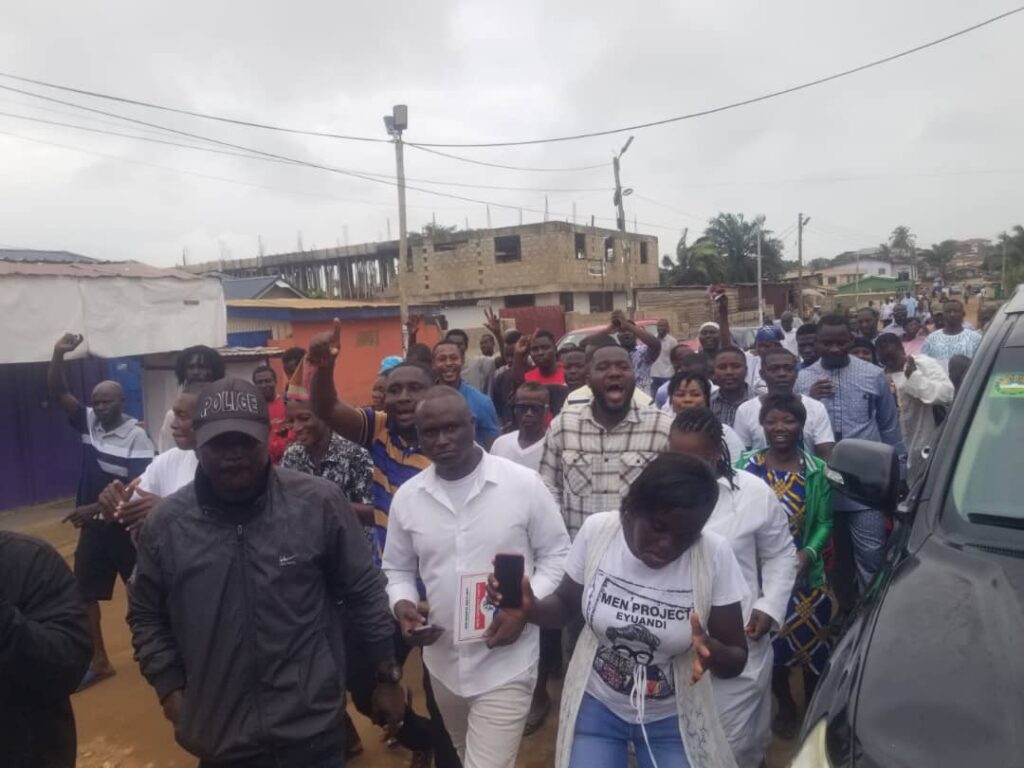 Supporters of the former MP marching to his Residence to present the forms to him
"I'm surprised. Today is a historic day in my life because I graduated today.I planned to pick the forms next week but I was told that some people have picked it for me", he said.
In that regard, the former MP accepted to contest the Primaries emphasizing that "they said it is the community that said they should pick the forms so I have no option than to accept and contest".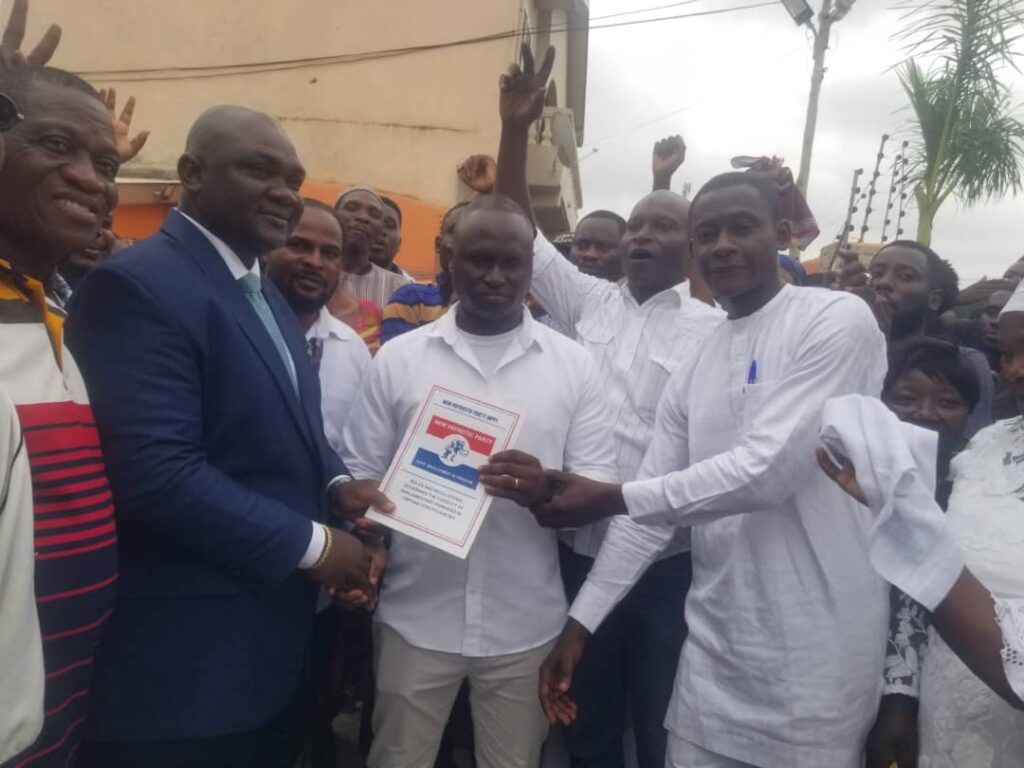 The former MP who was flanked by his wife explained that the Constituency is seeing the difference between the work he did compared to that of the current MP indicating that his comeback would see more hardwork, development and job creation for the youth.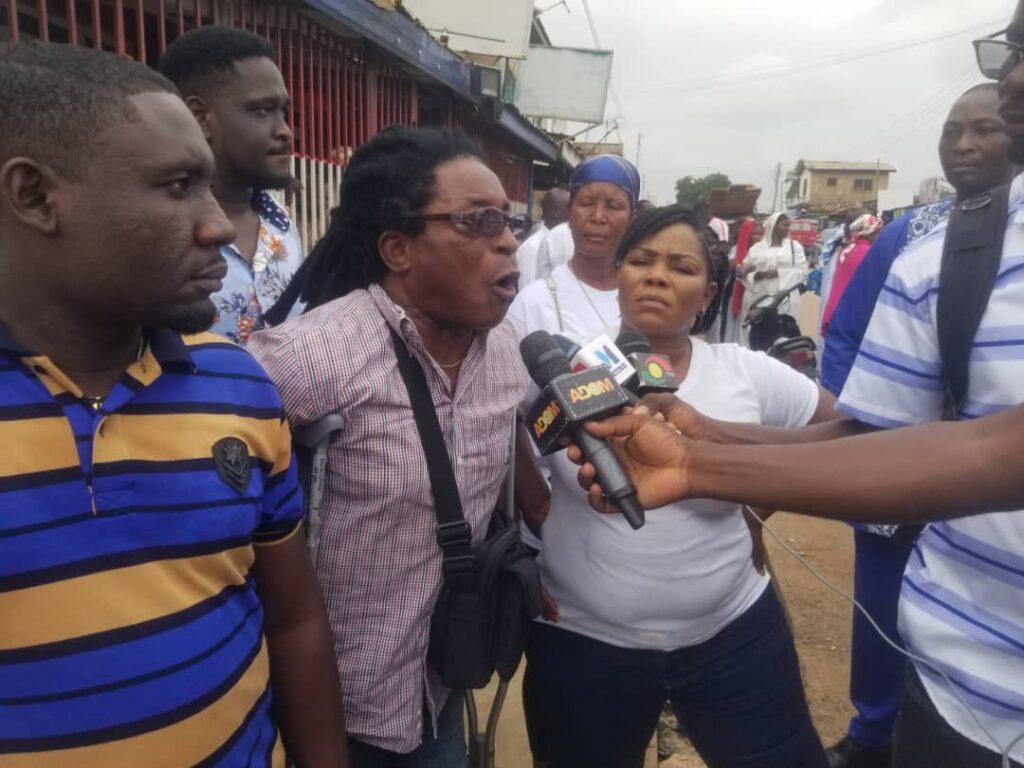 He later rubbished assertions that Jubilee House is supporting another Aspirant stressing that " I am an indigene of the community , I play with them and stay with them. They know nobody apart from me."
The Former MP thanked all his supporters and promoters for the honour done him and assured them of his resolve to win the Primaries and snatch back the seat.
Source:www.senaradioonline.com