For Immediate Release
The National Media Commission is concerned about the reported attacks on UTV and is working with the Ghana Police Service to address the situation.
The Commission is concerned about the increasing use of violence as the preferred method for addressing grievances against the media and journalists.
Perpetrators of such crimes must realise that violence does not produce better journalism.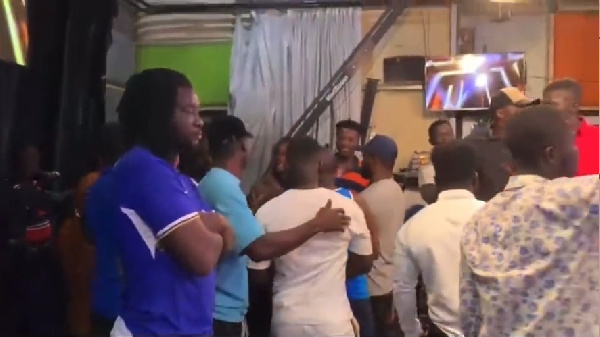 The Thugs on Rampage in the UTV Studios
This is why the Constitution provides anyone who feels aggrieved by the work of the media the opportunity to seek redress through the complaint settlement mechanism of the National Media Commission.
As we approach the electioneering process for Ghana 2024, it is important for political actors and all Ghanaians to learn that the Ghana we envisage would not be built on the path of violent attacks on journalists.
In the next couple of weeks, the NMC will be rolling out a comprehensive programme to reactivate with our key stakeholders the Coordinated Mechanism for the Safety of Journalists to ensure the media continue to operate without fear.
In the meantime, we assure the public of our cooperation with the Ghana Police Service to get to the bottom of this matter.
George Sarpong
Executive Secretary
source:www.senaradioonline.com