President Akufo Addo has revealed that his government will consider a Day set aside to celebrate Entrepreneurs in Ghana.
According to the President every country's development is hinged on the successes of Entrepreneurs hence the need to consider a day to appreciate and celebrate them.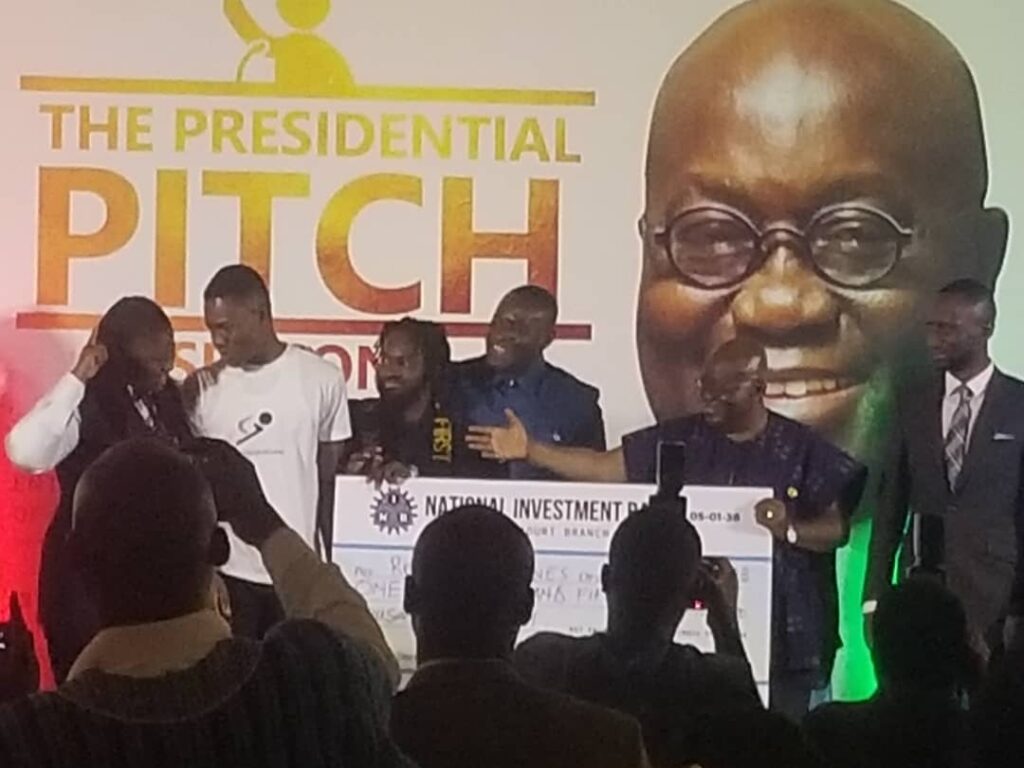 President Akufo Addo presenting the gh150,000 dummy cheque to the winner
President Akufo Addo made the disclosure in Accra on Friday (August 18, 2023) at the 4th Season of the Presidential Pitch under the theme : "Building a Sustainable Entrepreneurial Nation: The Role of our Future Unicorns".
He explained that Entrepreneurship is at the heart of his government which is the reason he established the Entrepreneurship Innovative programme with a seed capital of gh10 million.
Touching on the Presidential pitch, the President emphasized that the fusion of technology in business is the appropriate tool for addressing unemployment.
He therefore urged the Entrepreneurs to inculcate technology into their entrepreneurial projects in order to enhance their projects.
The President who was optimistic that the Presidential pitch is helping to create jobs for the youth and reducing unemployment singled out the owner of Pizza Man and Chicken Man, Mr. Christian Boakye Yiadom and commended him for scaling up his business after the gh 25,000.00 support given him under the Presidential Pitch.
He said the 27years old who started from the KNUST campus now has 33 outlets.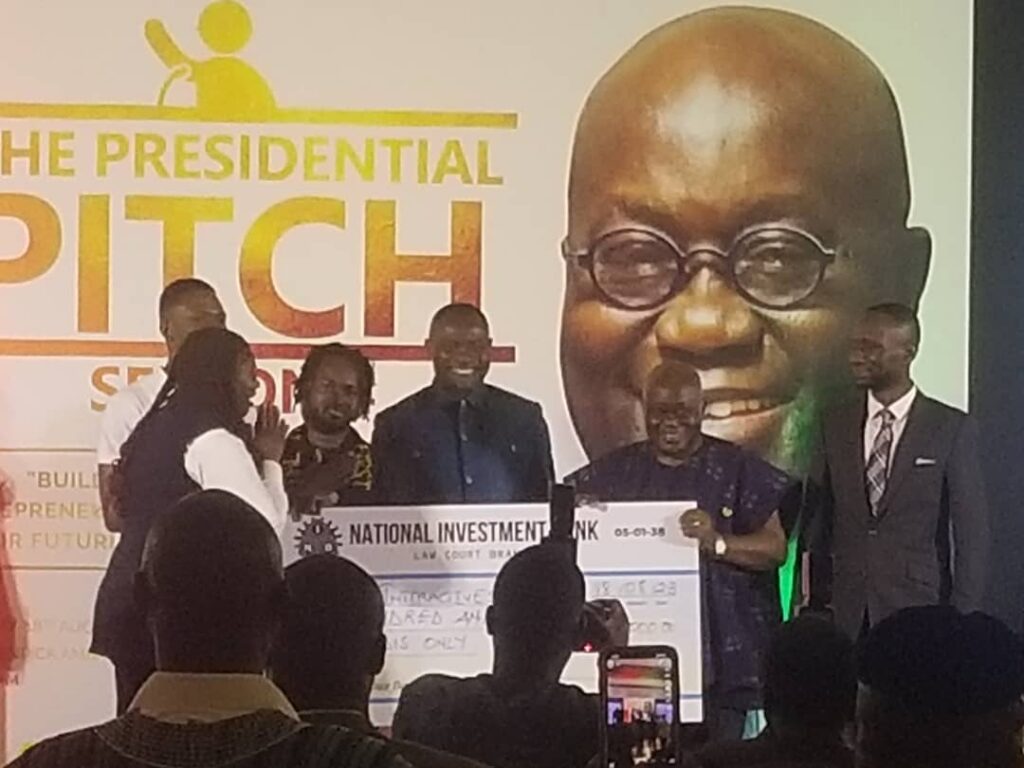 The CEO of National Entrepreneurship and Innovative Program (NEIP), Mr. Kofi Ofosu Nkansah on his part assured the President of NEIP's commitment to ensure that his vision for this initiative becomes a reality.
He revealed that the Presidential Pitch since its inception, has supported several Entrepreneurs whom he said are doing great within the entrepreneurial space.
He said the Programe has undertaken several initiatives to support Entrepreneurs including 24,000 youth in Agric under the You Start Obatampa project, training of 10,000 persons under NYA and collaboration with Prison Service to provide start up packs to inmates to support them.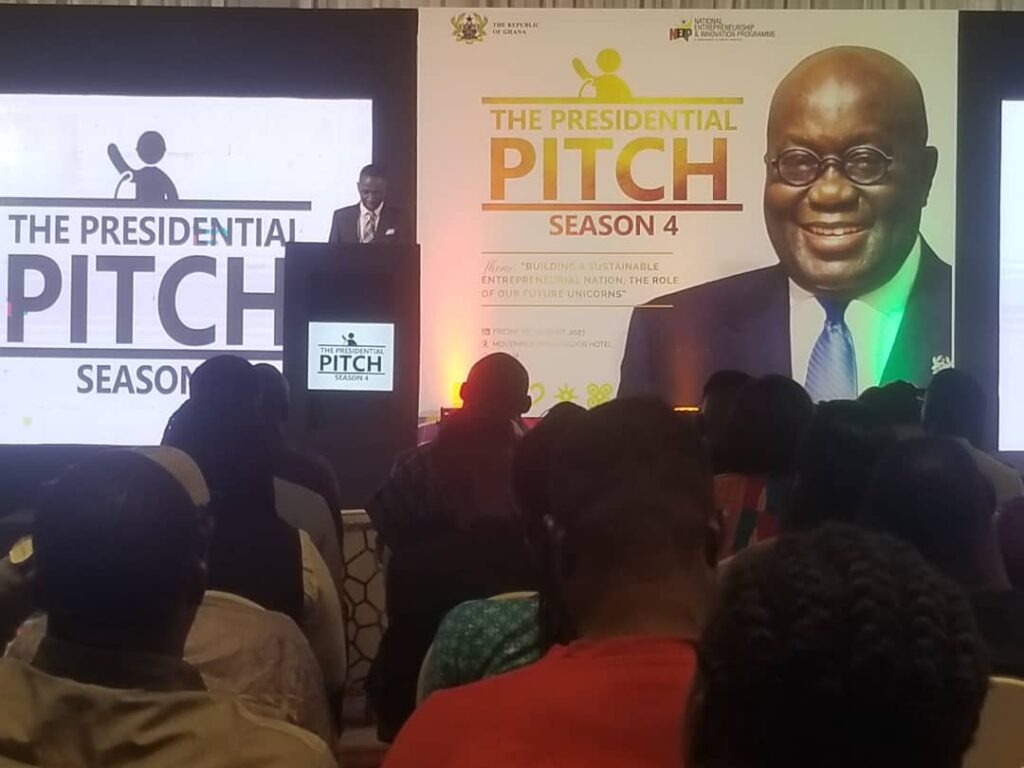 CEO of NEIP, Mr. Kofi Ofosu Nkansah giving his address
Mr. Ofosu Nkansah stressed that his outfit would ensure that the Presidential pitch and other initiatives of NEIP materialize into wealth creation.
This season's Presidential pitch saw 10 Finalists battling for the ultimate prize but at the end, Caleb Mantey emerged the winner with a prize of gh150,000.00.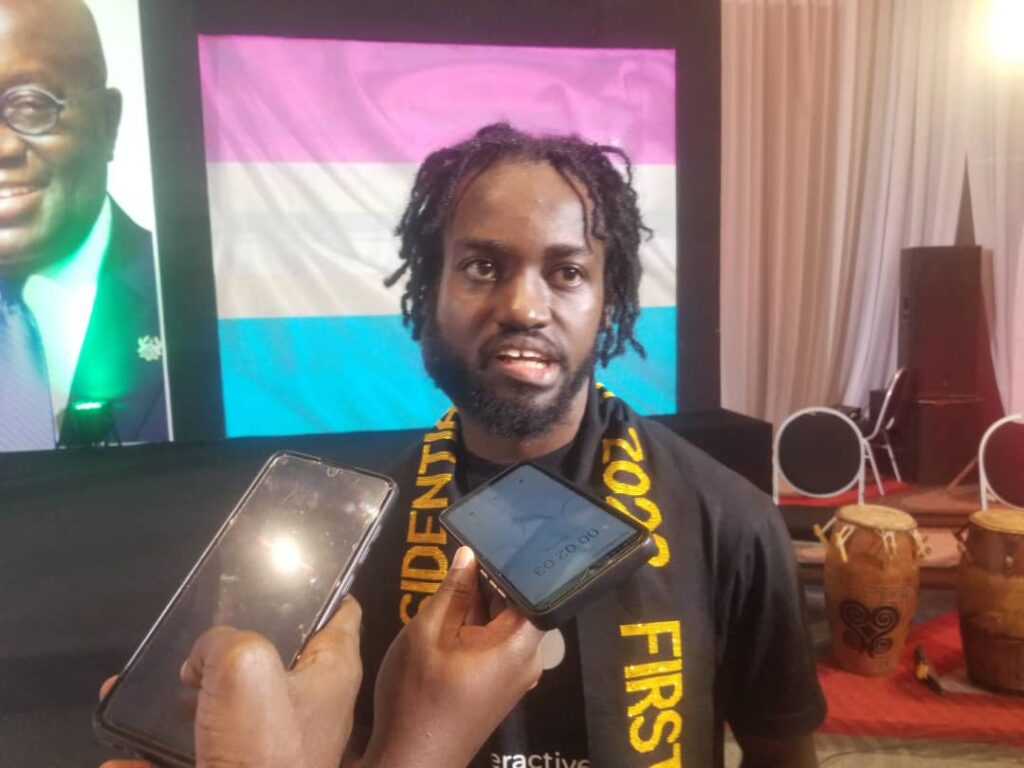 The Winner of the Pitch Caleb Mantey
With a company name, Relu Interactives, Caleb pitched a software that enables people to learn professional skills.
Source:www.senaradioonline.com