Some selected brilliant but needy College and University Scholarship beneficiaries of the Joseph & Elizabeth Quansah (JEQ) Foundation, a USA-based non-profit organization, have been presented with brand new laptops.
This took place at the official 2023 JEQ Foundation Laptop Presentation Ceremony held in Accra on Monday (28th August, 2023).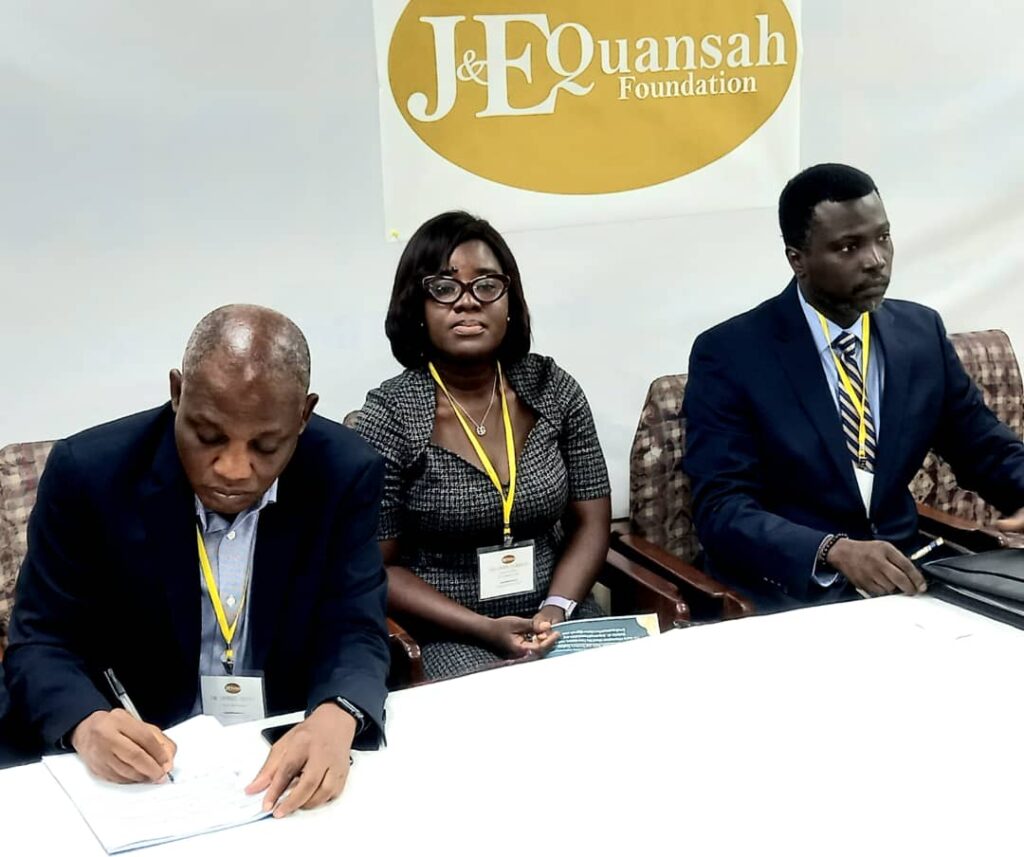 The laptop recipients included Mabel Afranewaa Wiafe, from the Takoradi Technical University; Philimon A. Awiah, Bolgatanga Nursing College; Sophia Abbiw, College of Community Nursing, Winneba; Reagan Boulovi, Modal College, Sogakope.
Others are Abdul Rahman Lansah – Graduate of the University for Development Studies, UDS, Nyankpala Campus and Manfred Kudjoe, Medical Student, University of Development Studies.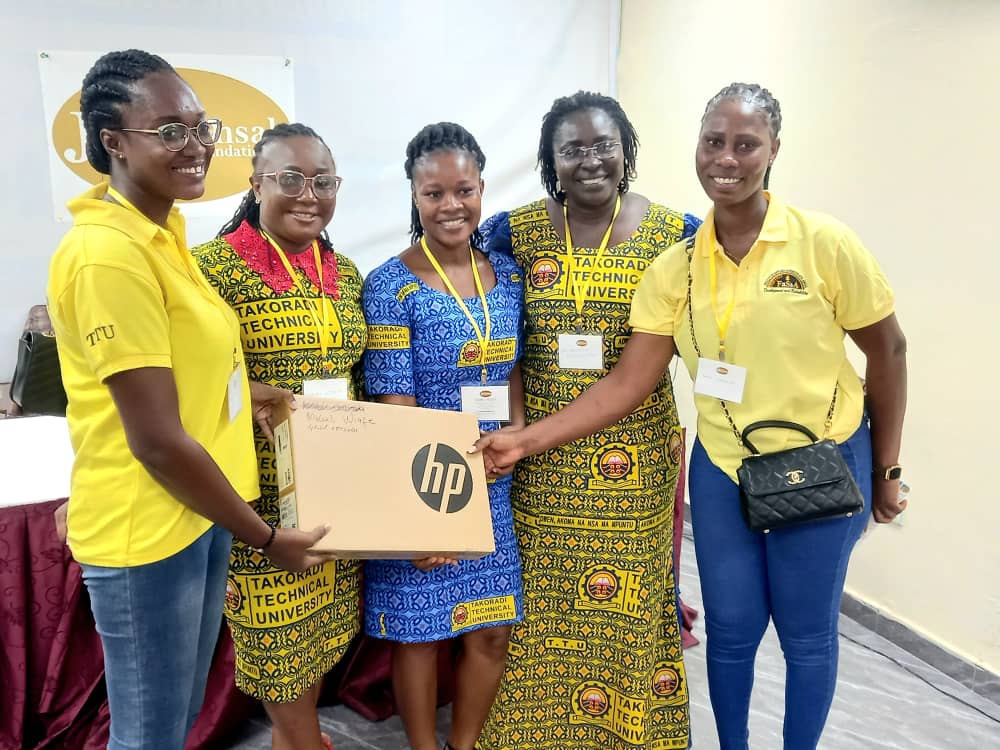 The presentation was made by the Co-Founder/Co-President of the Foundation, Prof. Joseph Emmanuel Quansah, and representatives of the Foundation in Ghana, and past recipients of the Foundation's scholarships.
Prof. Joseph Emmanuel Quansah seized the opportunity to appeal to Corporate Ghana and other organizations to support the JEQ Foundation to carry out its vision to rescue more distressed and needy College and University students.
JEQ Foundation's scholarship recipients are in Universities and Colleges all over Ghana.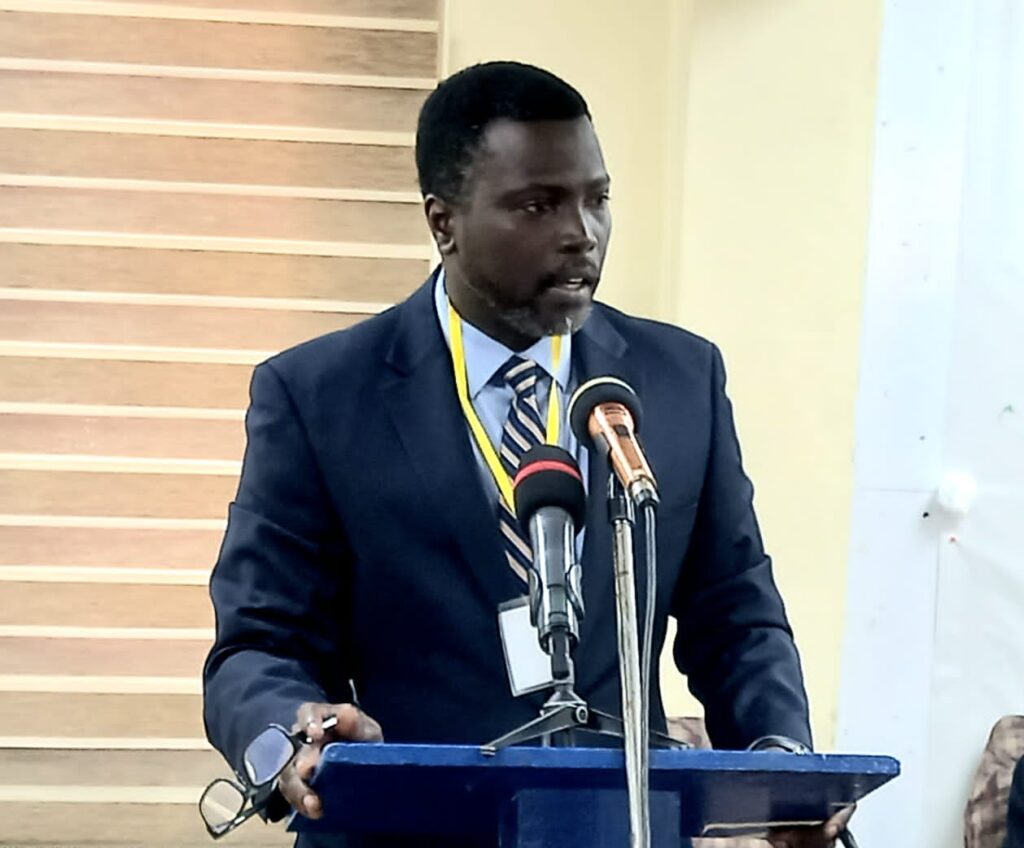 Co-Founder/Co-President of the Foundation, Prof. Joseph Emmanuel Quansah addressing the beneficiaries
Some of them include the Kwame Nkrumah University of Science and Technology, University of Ghana, University of Cape Coast, University of Development Studies (UDS), and Takoradi Technical University (TTU), among others.
Some of the collaborators of the JEQ Foundation are Adumoss Engineering Ghana and MOBA80 USA.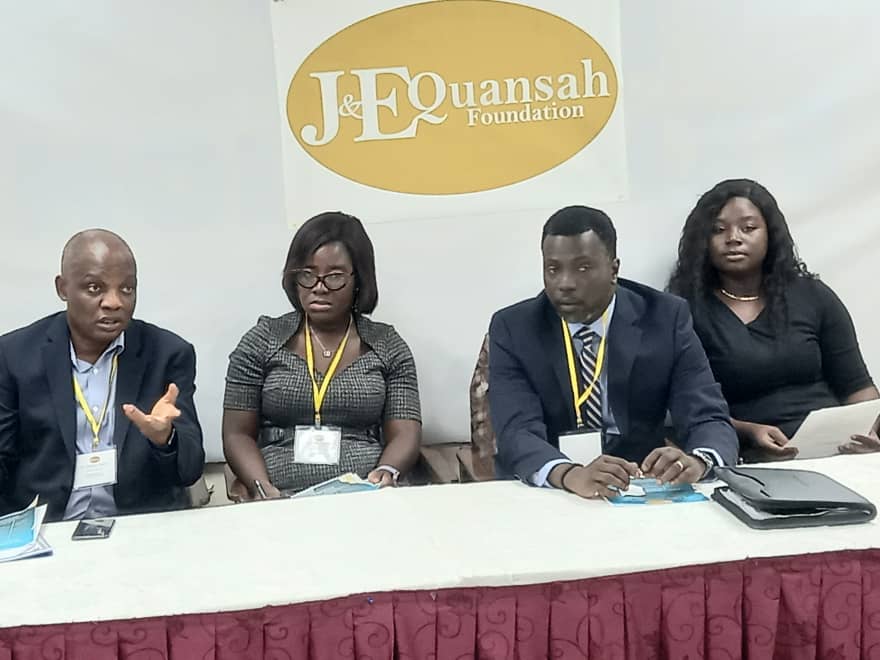 "The JEQ foundation was founded in 2019 in the USA to support Ghanaian students who excel academically but lack the financial resources for tertiary education.
The foundation provides tuition and residential scholarships, and laptops to selected students who have gained admission to undergraduate programmes in public or private educational institutions.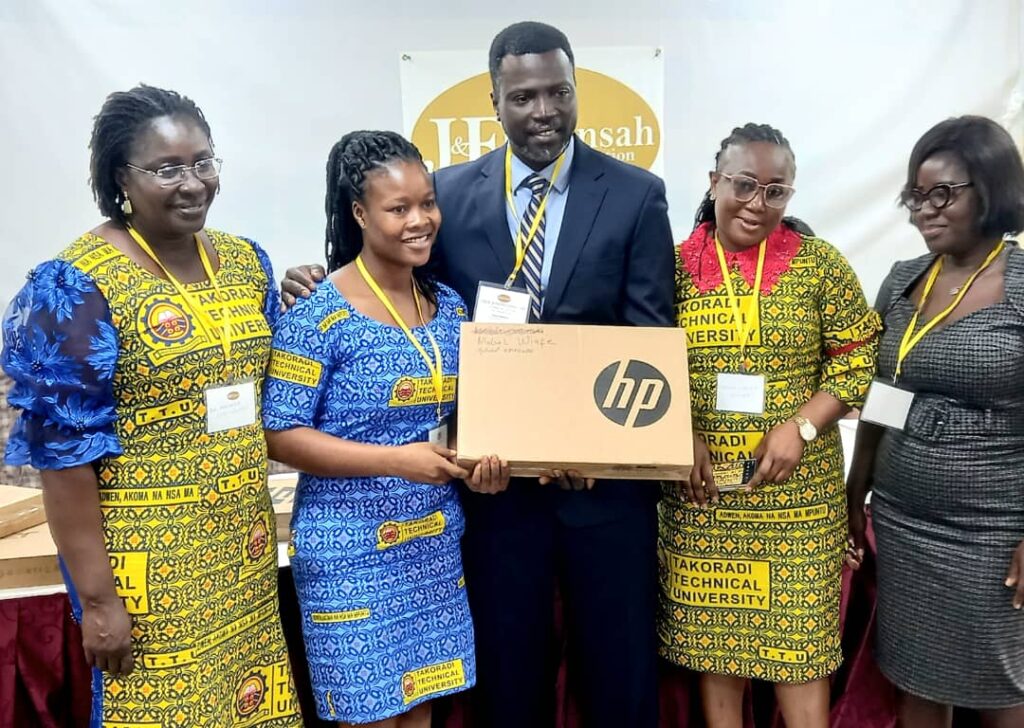 Prof. Emmanuel Quansah presenting the Laptops to the Beneficiaries
"In addition to the financial support, the foundation provides academic advisory services, mentorship, and internship opportunities for scholarship recipients.
The goal of the foundation is to reach as many deserving students in Ghana to help them on their path to higher education and realize their potential.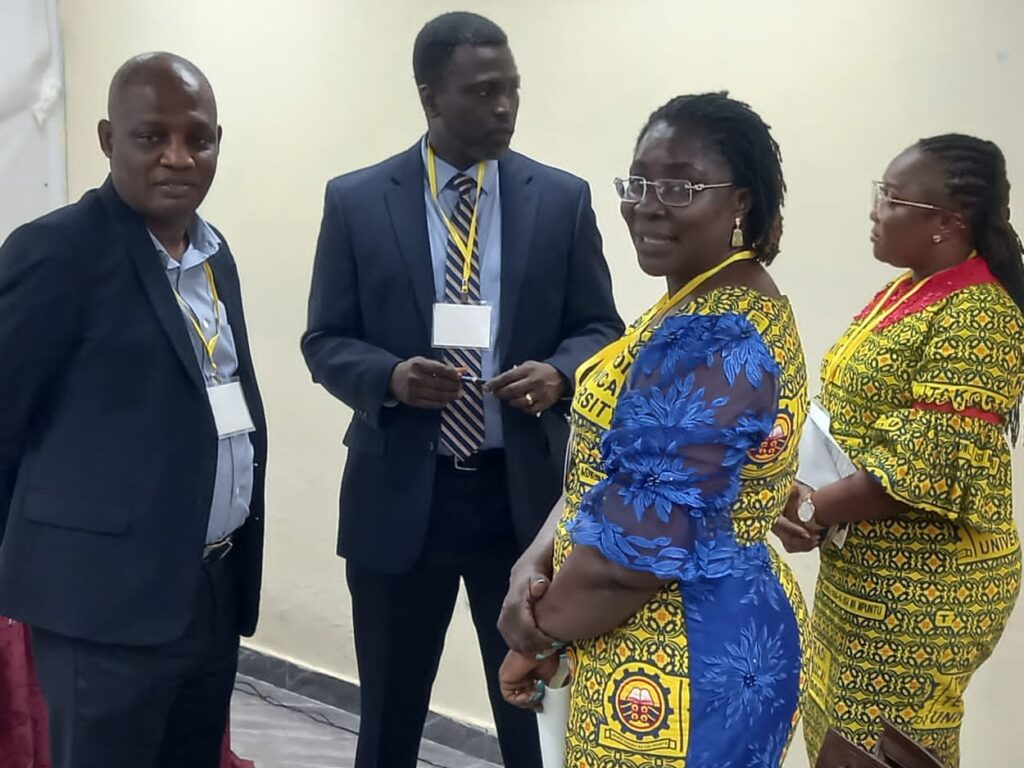 That is why we need the support of corporate Ghana and other like-minded organizations to support us. It has become necessary that we need to invest in our people because every successful country invests in their people.
The foundation encourages recipients to be socially responsible by asking them to perform any kind of community service in their communities while under scholarship.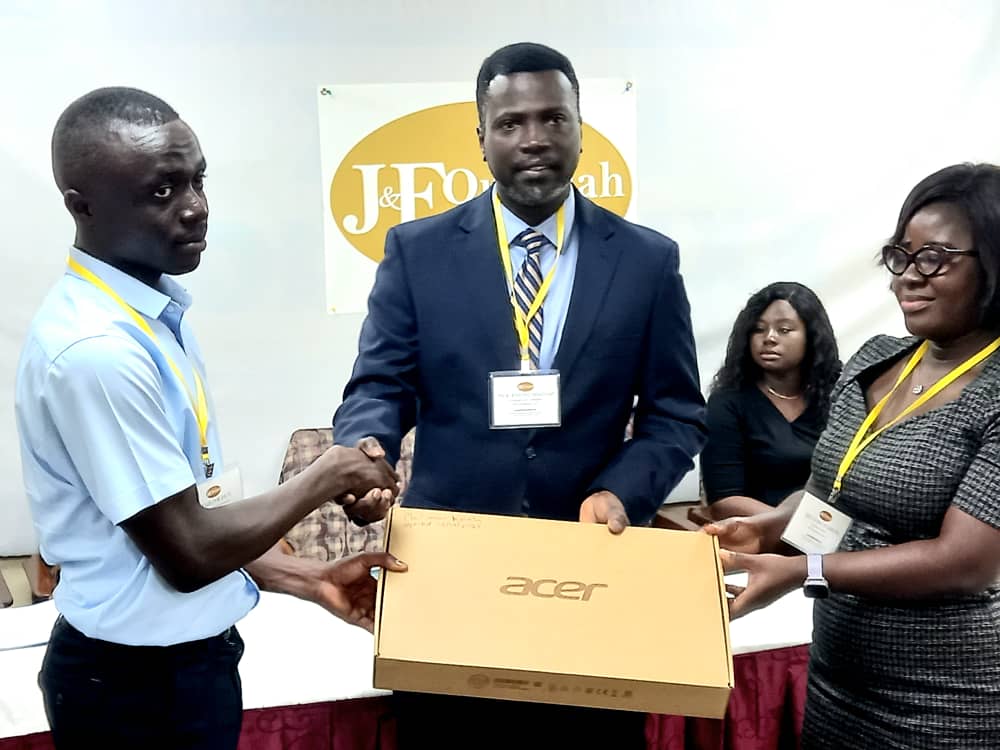 Once they are gainfully employed, recipients are encouraged to "give back" by supporting the Foundation in its mission to educate more financially distressed students," he said.
Touching on the criteria for the selection process he indicated that successful applicants should attain at least a GPA of 3.3 Or 2nd Class Upper.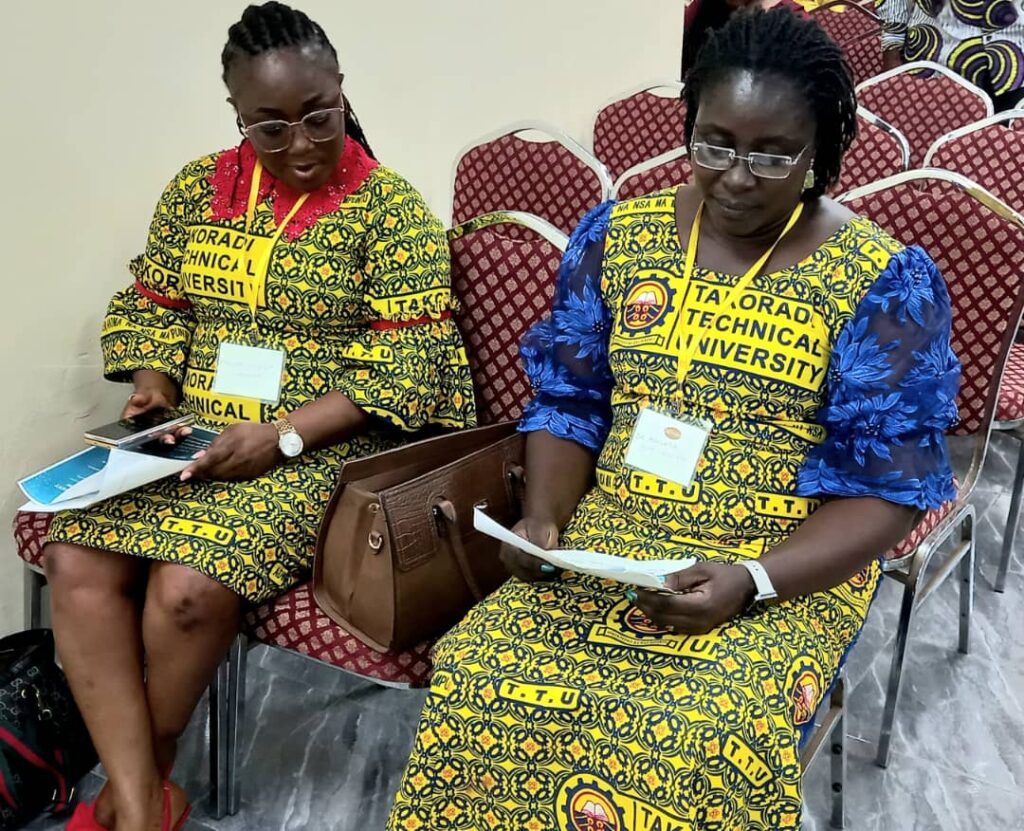 "A thorough scrutiny is usually conducted and we always strictly involve the parents of all deserving beneficiaries," he said.
So far, 43 students have benefitted immensely from this humanitarian initiative of the JEQ Foundation.
A total amount of money spent from 2020-2023 including the laptops is estimated around USD $80,000 to $85,000.
According to Prof. Joseph Emmanuel Quansah the organization works out a budget of about $20,000 to $25,000 every year.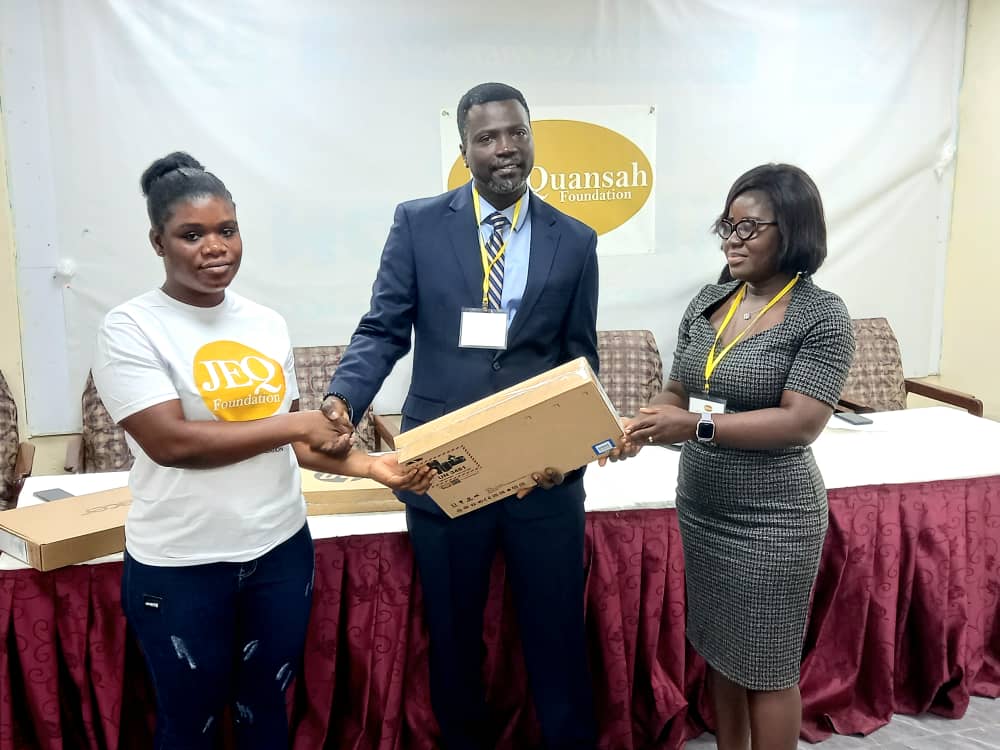 Hildagard Maisha Musah, Takoradi Technical University Aluminus of JEQ Foundation also used the opportunity to share some of her experiences.
"JEQ Foundation came to my rescue at a very critical point when I needed money to pay my school fees as well as meet other pressing academic needs. Today, I stand here as a proud Alumini of the JEQ Foundation," she said.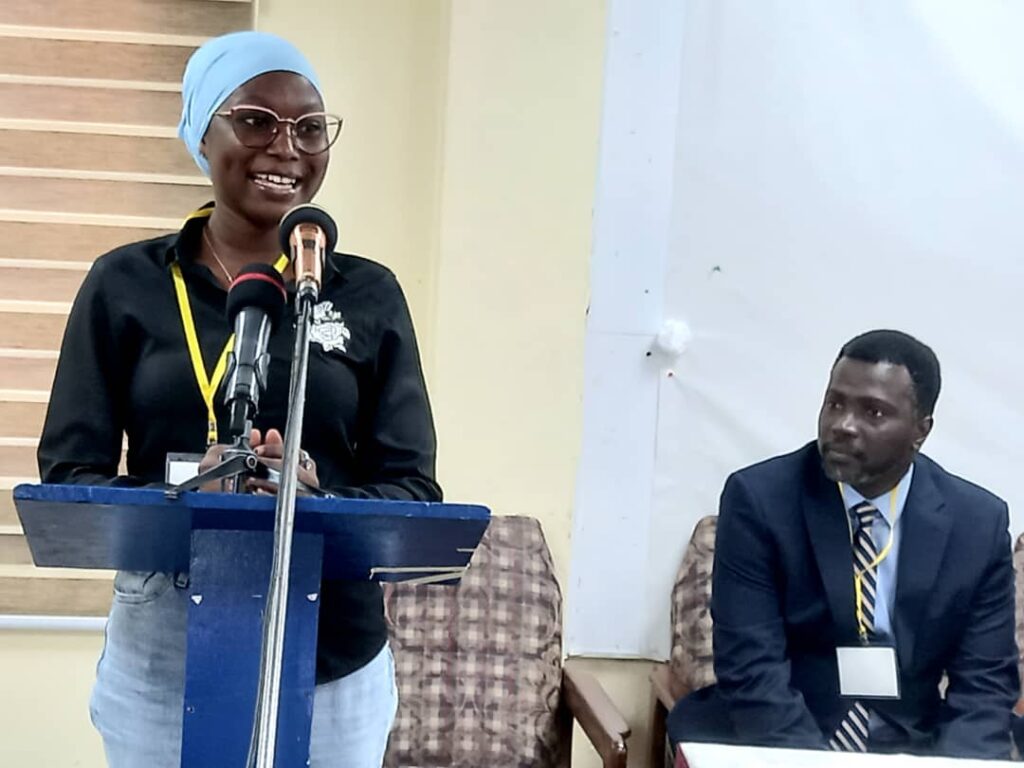 A beneficiary expressing her appreciation to JEQ Foundation
For his part, Abdul Rahman Lansah on behalf of the beneficiaries, thanked Prof Joseph Emmanuel Quansah and the entire JEQ Foundation delegation for the support so far.
source:www.senaradioonline.com