The state of Alan Kyeremanten's North East regional campaign co-ordinator, Ali Zakaria who was assaulted appears murky as his right eyes is severely bruised to the extent that he can hardly see.

According to Lawyer Buaben Asamoah who is the campaign manager for Alan Kyeremanten, Ali Zakariah was attacked for challenging supporters of the Vice President who were voting and showing their votes to the public in utter breach of the rules of the polls.
The victim who visited hospital for treatment and was discharged according to Alan's camp in the North East rlegion now complains of not seeing well with his right eye obviously because of the assault.
Meanwhile Police is yet to make arrest after the victim officially lodged a complaint at the Walewale Police Station but many believe the Police would have little to do given that North East is the home region of Dr. Mahamudu Bawumia who emerged tops in the super Delegates Conference.
Deep throat sources say the Alan's team plans to fly him to Accra for special treatment.
Below is the votes of each Aspirants in percentage terms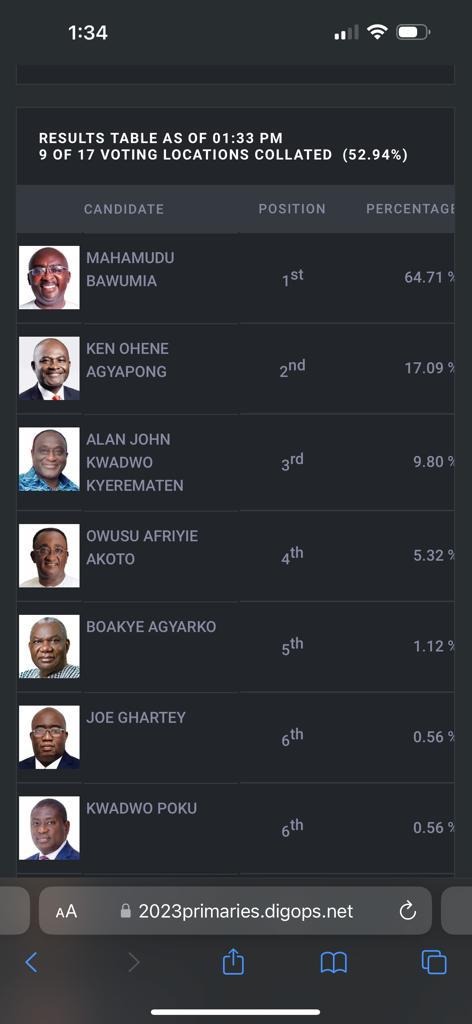 Source:www.senaradioonline.com