About 80% of Delegates in the Abkekuma Central Constiuency of the NPP on Thursday (August 11, 2023) thronged the Russia-Mataheko NPP Office to lend their support to the former MP Mr. Ebenezer Narh Narteh as he filed his nominations.
The Delegates which included key Constituency Executive could not hide their neutrality as they declared their unflinching support to the former and MP and endorsed him ahead of the NPP Parliamentary primaries.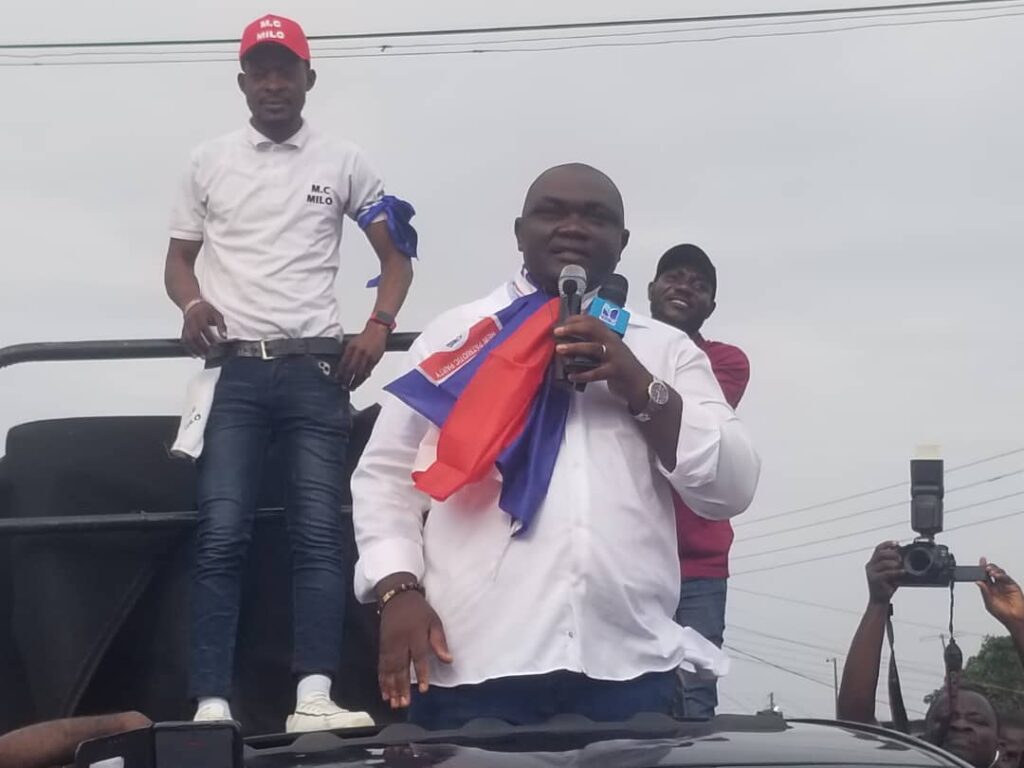 Former MP, Ebenezer Narh Narteh addressing the Delegates and Supporters
"He is the only one we know. We the Delegates said he should come by force and he has no option because see the work he has done in just 4 years is too many….Talk about roads and job for the youth you can't count it my brother", Jamila Mohammed, a delegate from Mahako electoral area said.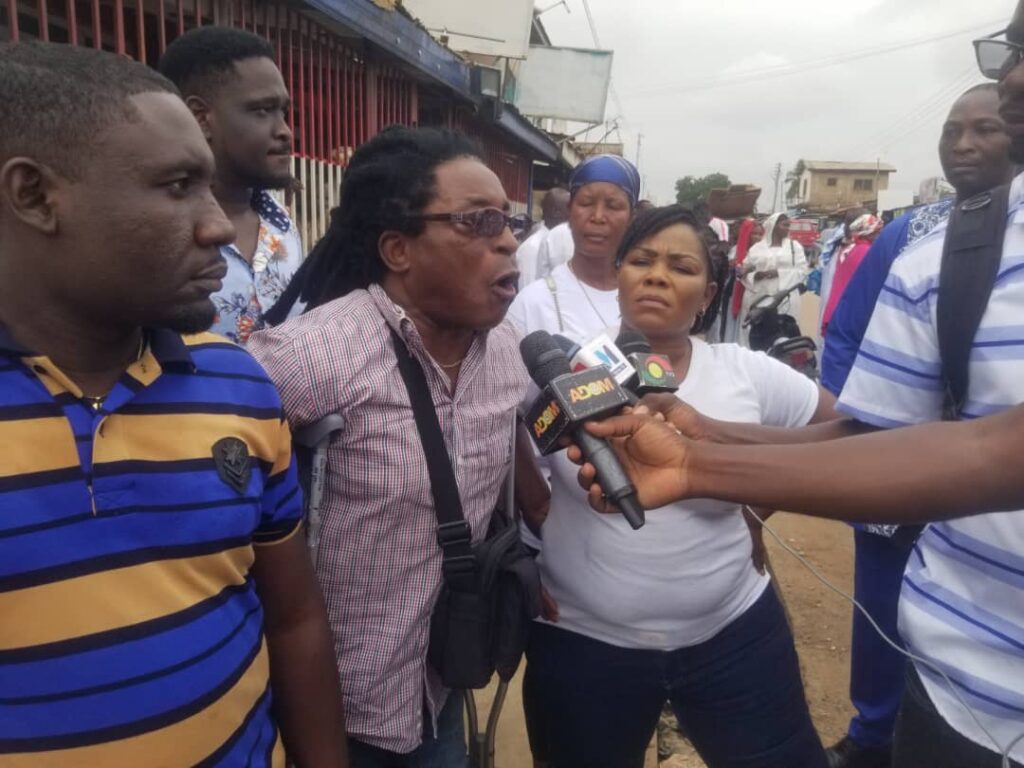 Later, the former MP, Mr. Ebenezer Narh addressed his supporters after successfully filing his nominations and called for unity in the Constituency.
He said unity is the only thing they need at this crucial moments to enable him win the Primaries and snatch the seat from the NDC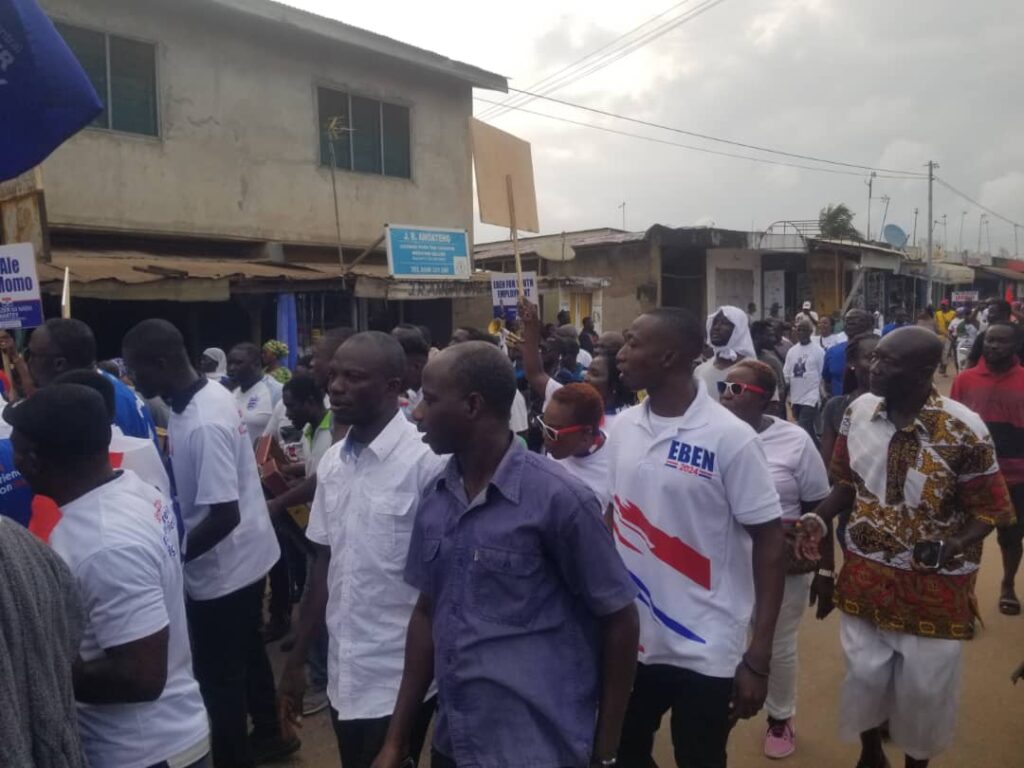 "As a former MP of this constituency I have come to file my nominations and it has been accepted.
Bible said with men it is impossible but with God it is possible. I want to assure you that I will win the primaries and snatch the seat but we need unity to do that ", the former MP indicated.
He said he is motivated by support and calls by identifiable groups in the constituency for him to come back stressing that he is coming back to complete the roads he started and the Sukura Market.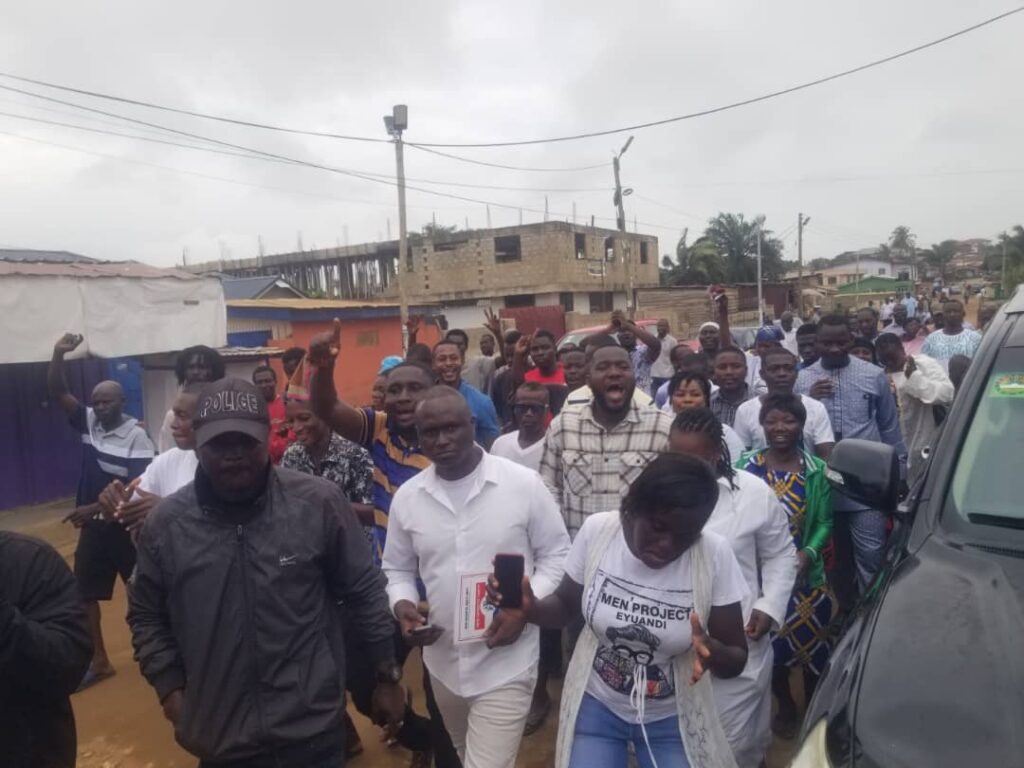 " If I look back and see the state of the Constituency it saddens my heart so I want to come back and continue with the developments and job creation", the former MP assured the teeming supporters.
Source:www.senaradioonline.com