The Chairman of the Church of Pentecost, Apostle Eric Nyamekye has stated that national development of the nation is dependent on the church as the Church plays a key role in that regard.
He said the purpose of the church is not only saving a soul but the transformation of the nation is its priority.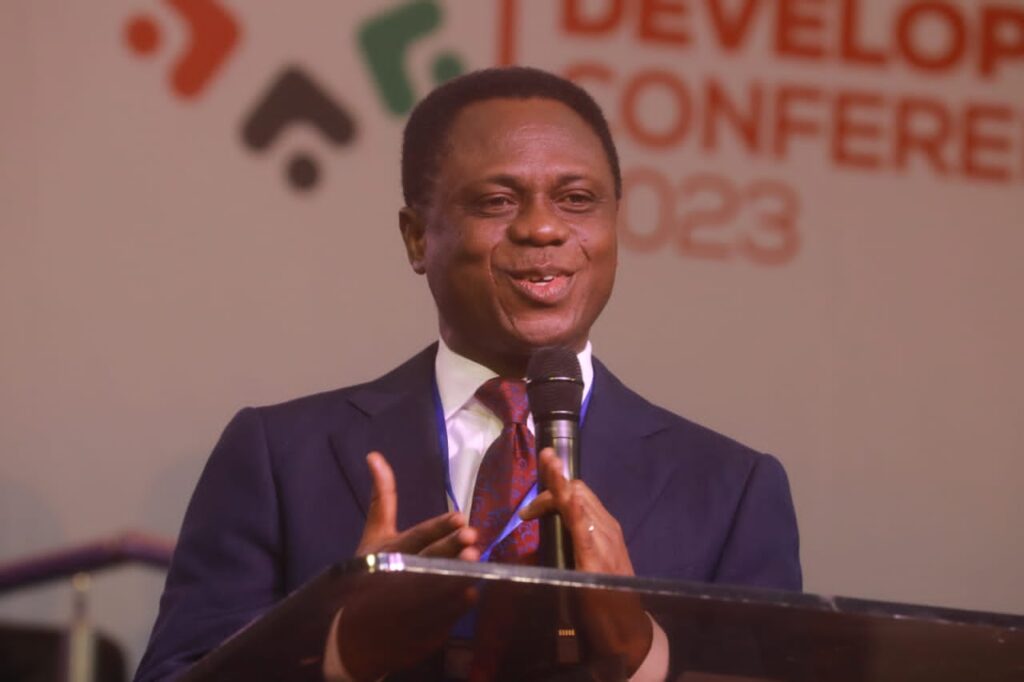 Chairman of Church of Pentecost Apostle Eric Nyamekye
Apostle Nyamekye was speaking at the opening ceremony of a 2-Day Conference held at Pentecost Convention Centre at Gomoa Fetteh in the central region on Wednesday, under the theme "Moral Vision and National Development".
"If the church is not able to achieve this then it is not relevant to the society", the COP Chairman emohasized.
According to him history invites the Church of Pentecost to join the conversation on National development hence the organization of the 2-Day Conference by the Church.
Quoting Abraham Booth, a founding member of Salvation Army, Apostle Nyamekye said "you can not improve the future, without the disturbing the present".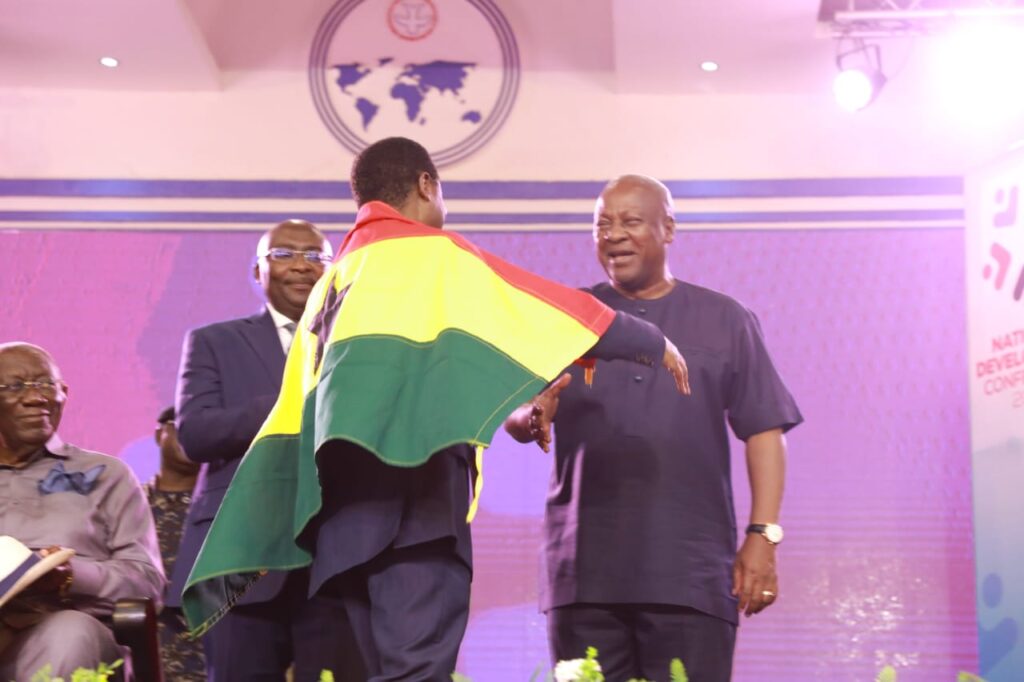 … How can people be selling even on pavements and when they are being sacked, his own colleague in government will tell him that election is around the corner", the respected Apostle said.
He expressed worry over the moral values which he said is gradually being eroded in our society leading people and politicians to engage in acts that morality frown upon.
He was however optimistic that the Conference which is the first of it's kind would help shape societal values and promote national development in future.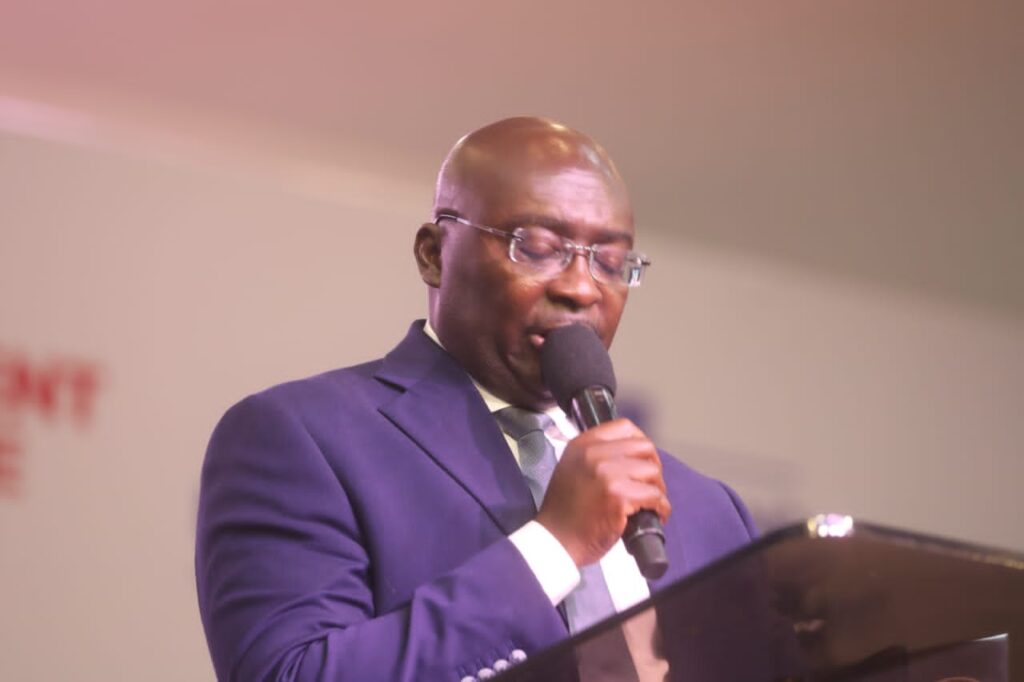 Vice President Mahamudu Bawumia addressing the Conference
Apostle later expressed his profound appreciation to all the dignitaries especially the Vice President, Former Presidents Kufour and Mahama, Chief Justice Gertrude Tokornoo among others.
In a spirit of camaraderie, Apostle Nyamekye invited Sheikh Aremeyaw Saibu, the representative of Chief Imam and hugged him to signify oneness among religious faiths.
On his part, the President who opened the Conference commended the Church for the initiative maintaining that the Church has contributed immensely to national development.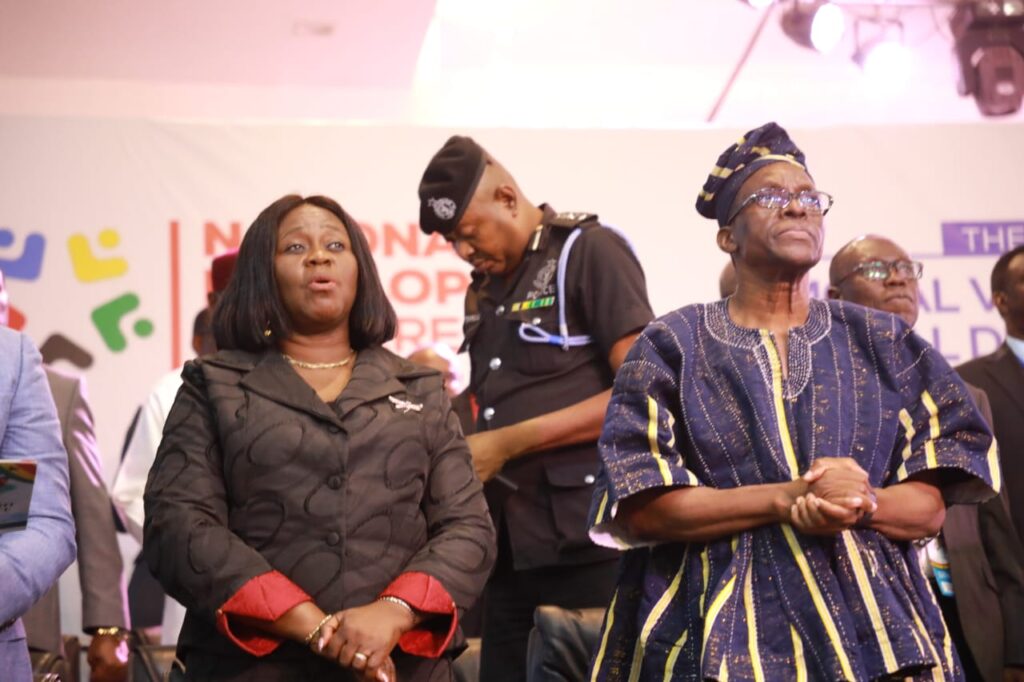 Chief Justice Gertrude Torkornoo and Speaker Alban Bagbin
"If there is any Church that has contributed a lot to the development of this country then that church is Church of Pentecost", the Vice President said.
Hem later expressed government's commitment to collaborate with the church in ensuring high moral values in our society and national development.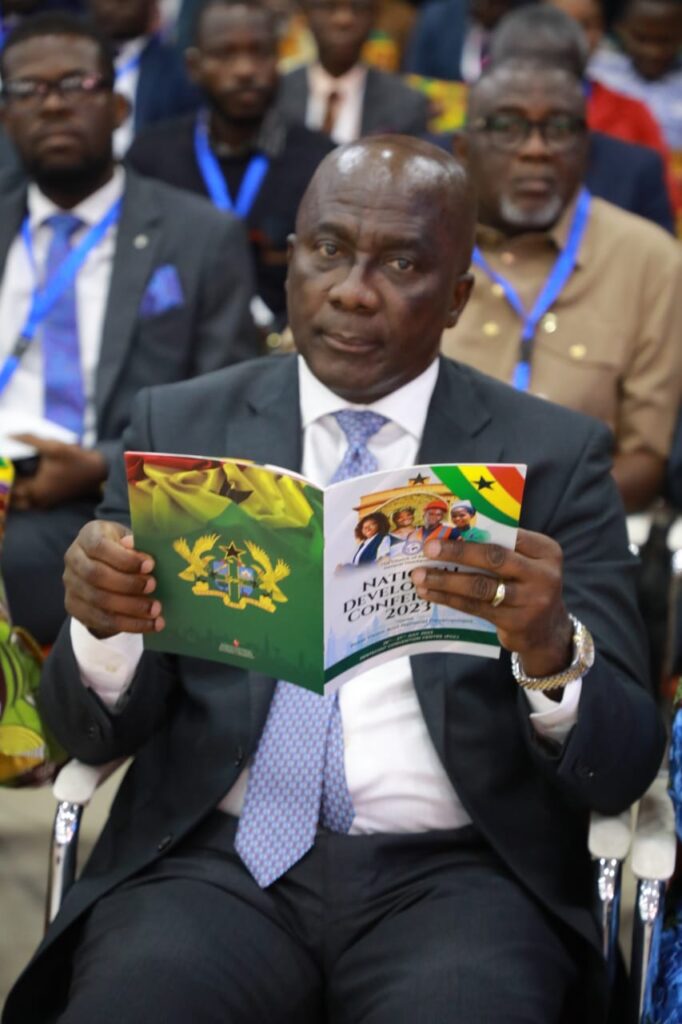 Elder Nana Amo Tobin
The 2-Day Conference saw high ranking officials in the country including the Vice President, the Chief Justice Justice Gertrude Esaaba Sackey Torkornoo, the Speaker of Parliament Alban Sumana Bagbin, former President Kufour, former President Mahama, and GJA President Albert Kwabena Dwumfour all of whom commended COP and pledged their commitment to the realization of the theme of the Conference.
Source:www.senaradioonline.com