The Ministry of Fisheries and Aquaculture Development (MOFAD) and the Fisheries Commission have signed a 3-year Moratorium to control Ghana's declining fish stock.
Addressing a joint press conference in Accra on Thursday, the Minister for Fisheries and Aquaculture Development, Hon. Mavis Hawa Koomson explained that with the coming into force of the "PAUSE" Moratorium no canoes will be constructed and brought into the system for the next three years.
She added that " with this measure, it is expected that the pressure on our fisheries resources in addition to the other measures government is implementing, will all contribute to a reduction of the pressure on our Fisheries resource, in order to recover the over exploited small pelagic stock".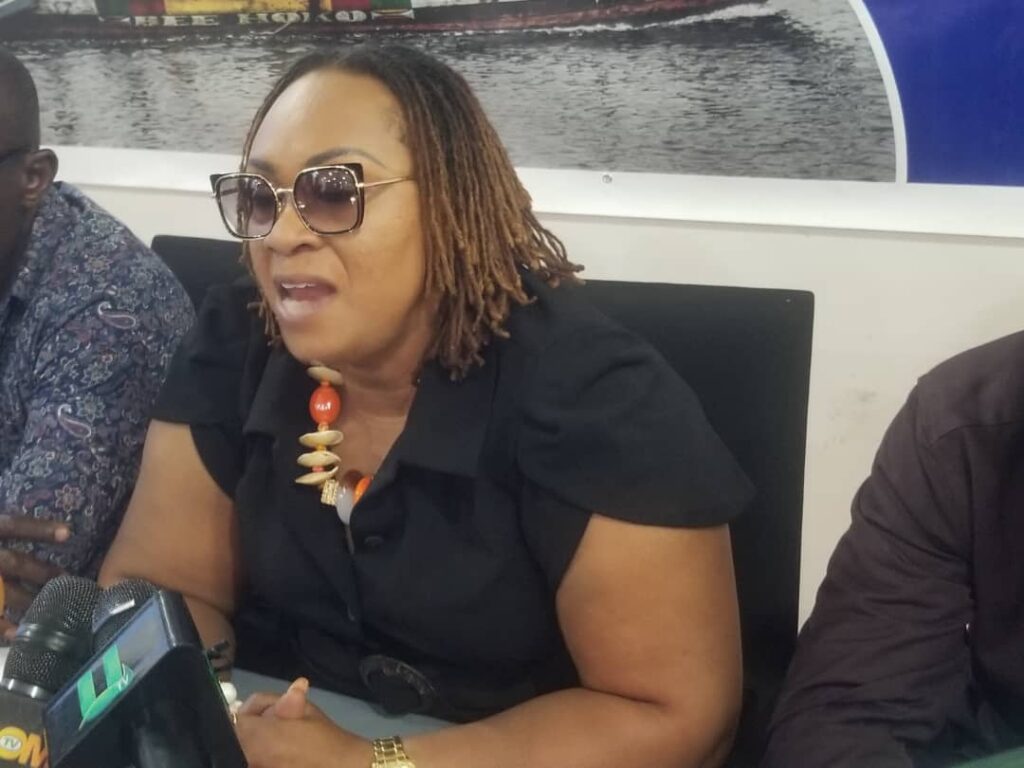 Minister for Fisheries, Hon. Hawa Koomson speaking to the media after the MOU
According to the Minister the current open access regime has led to the increase of canoe fleet from 8,000 in 1990 to over 12,000 in 2023 adding however that the small pelagic fish landings which is the backbone of the artisanal subsector has decreased from 119,000 metric tonnes in 1990 to 20,000 metric tonnes in 2022.
"For instance , annual landings of the sardinella Aurita declined from 119,515 tonnes to 11,834 tonnes in 2019 representing 9.9% of its largest recorded recordings", Hon. Hawa Koomson explained.
She said Scientists have revealed that a stock is considered collapsed when it reaches 10% of its highest yields and have therefore concluded that the sardinella Aurita has collapsed.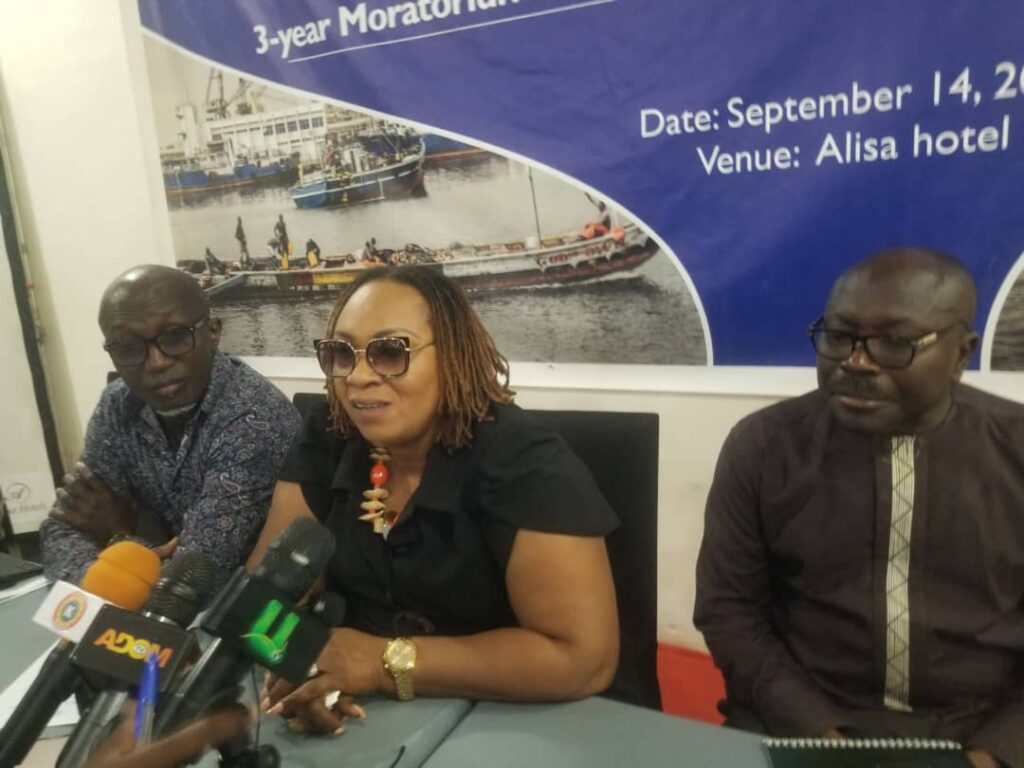 The MP for Awutu Senya East said the decline in landings of the pelagic fishes is affecting the livelihood of over 3 million people along the value chain.
Hon. Hawa Koomson announced that the Moratorium on New Artisanal Canoe Entrants takes effect from 1st October 2023 to 30th September 2026 and appealed to all Fisher and stakeholders to support the Moratorium in order to ensure profitable and sustainable Management of Ghana's fisheries resources.
Source:www.senaradioonline.com