The Akyem Nkronso Hene, the Okyeman Baamuhene, Osabarima Danso Abeam I and the Elders of Akyem Nkronso have enstooled Raphael Twum Barima, as the Sanaahene of Akyem Nkronso in the Eastern region.
Mr. Twum Barima, a proud product of Koforidua Sec-Tech was selected, nominated and enstooled owing to his deep knowledge in customary issues and his contributions to the development of the community.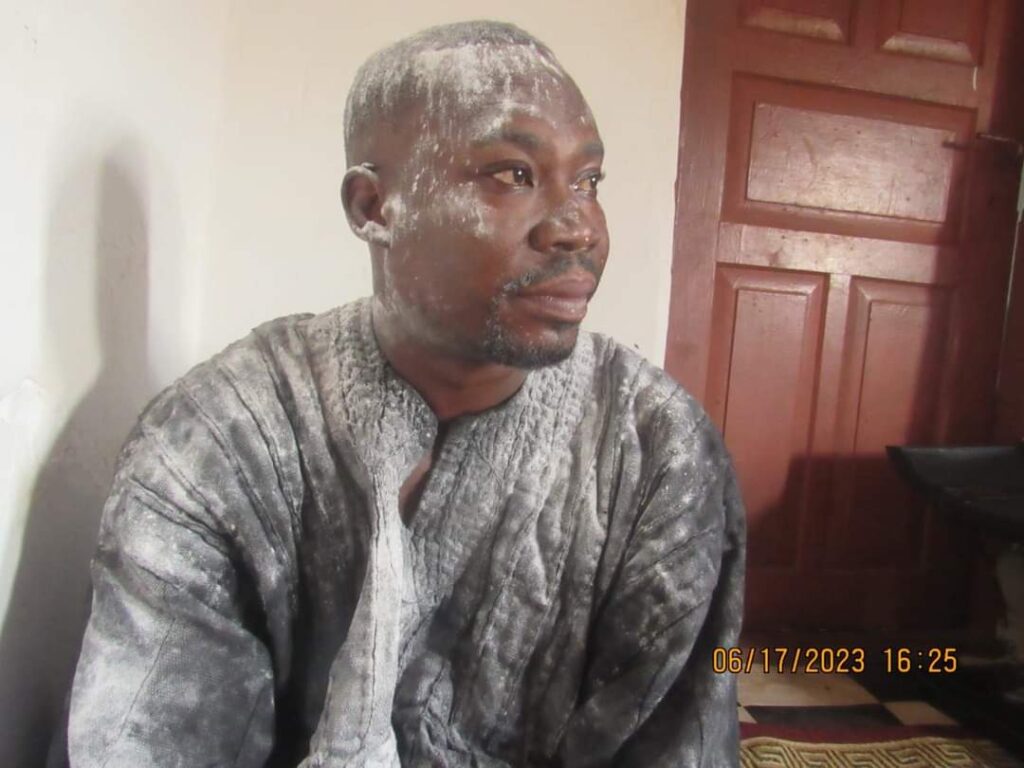 New Sanaahene of Akyem Nkronso
The enstoolment which took place at the forecourt of the Nkronso Ahenfie on Saturday June 17, saw myriad of people from all walks of life including old students of sec-tech (Mmarima Mma) storming the place to offer him solidarity and support.
Speaking to senaradioonline.com, the newly enstooled Chief revealed that his vision is to bring massive development to the Nkronso Community and place the community on the world map.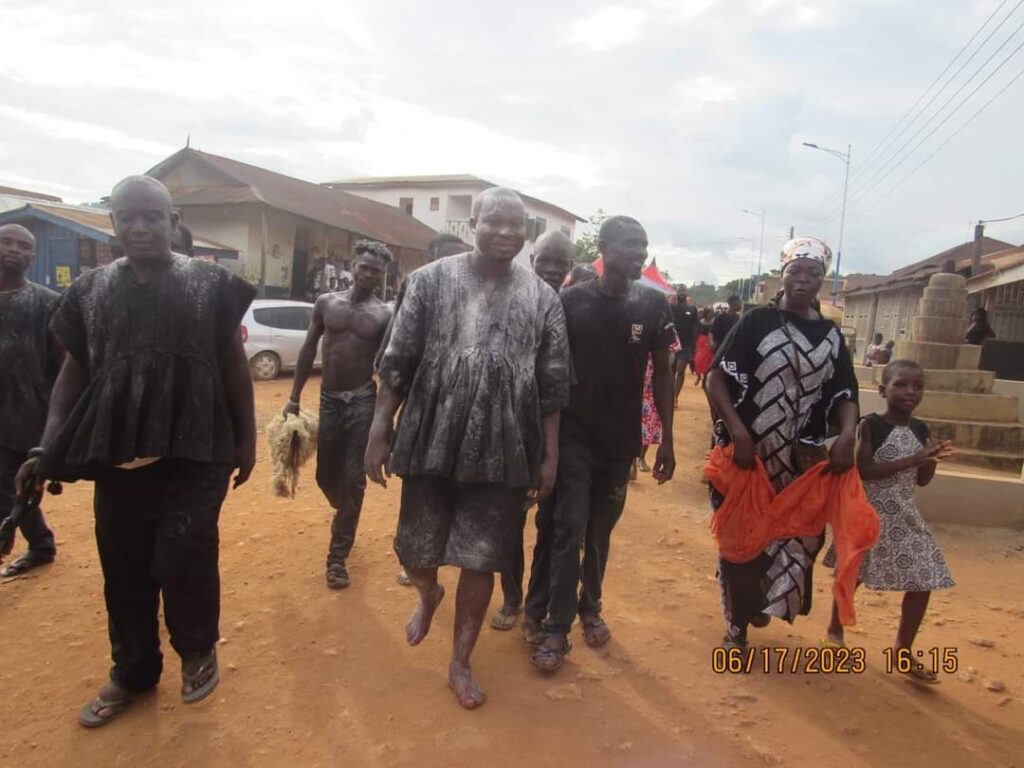 Sanaahene being paraded in the community
According to him, the community is rich in farming and minerals hence he will partner with Investors to come and invest in the community to help create jobs for the teeming youth in the area.
In his view, modern day chieftaincy is one that lobbies for development adding that development is going to play key in his priorities.
Queens and Elders of Akyem.Nkronso
The Sanaahene therefore appealed to the people of Nkronso to support him to achieve his vision.
Meanwhile, the grand durbar to outdoor the new Sanahene is slated for 8th and 9th July 2023.
Source:www.senaradioonline.com