MP for Builsa North Dr. Clement Apaak has taken a swipe at the NDC traitor MPs describing them as greedy and treacherous.
The outspoken MPs' outburst on Twitter on Friday follows the yes votes by some members of the NDC for the 6 ministerial Nominees in utter defiance of the party's directive.
"The traitors will sure be exposed by their collaborators in no time ", he fumed.
The Law Maker expressed worry over their failure to live up to expectations, placing the blame on the traitor MPs.
At the end of the secret voting in which 272 exercised their franchise with 2 absent, here are the results.
KT Hammod 154 yes
116 No
Brian Acheampong
167 yes
98 Nos
Rejected 4
Abstention 3
Asamoah Boateng
147 yes
122 Nos
3 abstentions
Mohammed Amin Adam
152 yes
117 nos
Rejected 1
Abstentions 2
OB Amoah
149 yes
120 Nos
Absention 3
Steven Amoah Boateng
146 yes
121 Nos
3 absention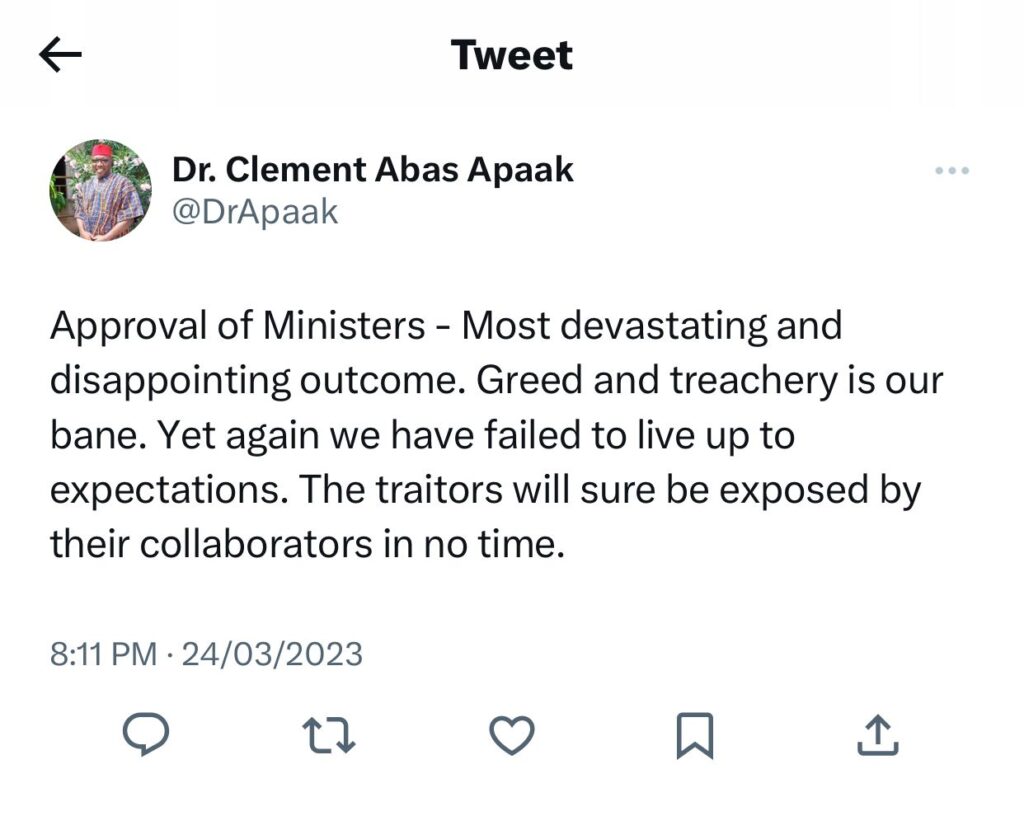 Source:www.senaradioonline.com