There was drama outside the courtroom as former Sanitation Minister, Cecilia Abena Dapaah confronted Martin Kpebu over what she deemed an unfair media commentary directed at her.
This was after Justice Edward Twum adjourned the proceedings until 3 p.m. to rule on an injunction application filed by Madam Cecilia Dapaah against the Special Prosecutor, who had filed for an early hearing of the confirmation application.
According to reports from The Law Platform, the legal proceedings in the courtroom were not the sole source of drama. There was a subsequent showdown outside the courtroom that grabbed the attention of onlookers and legal enthusiasts.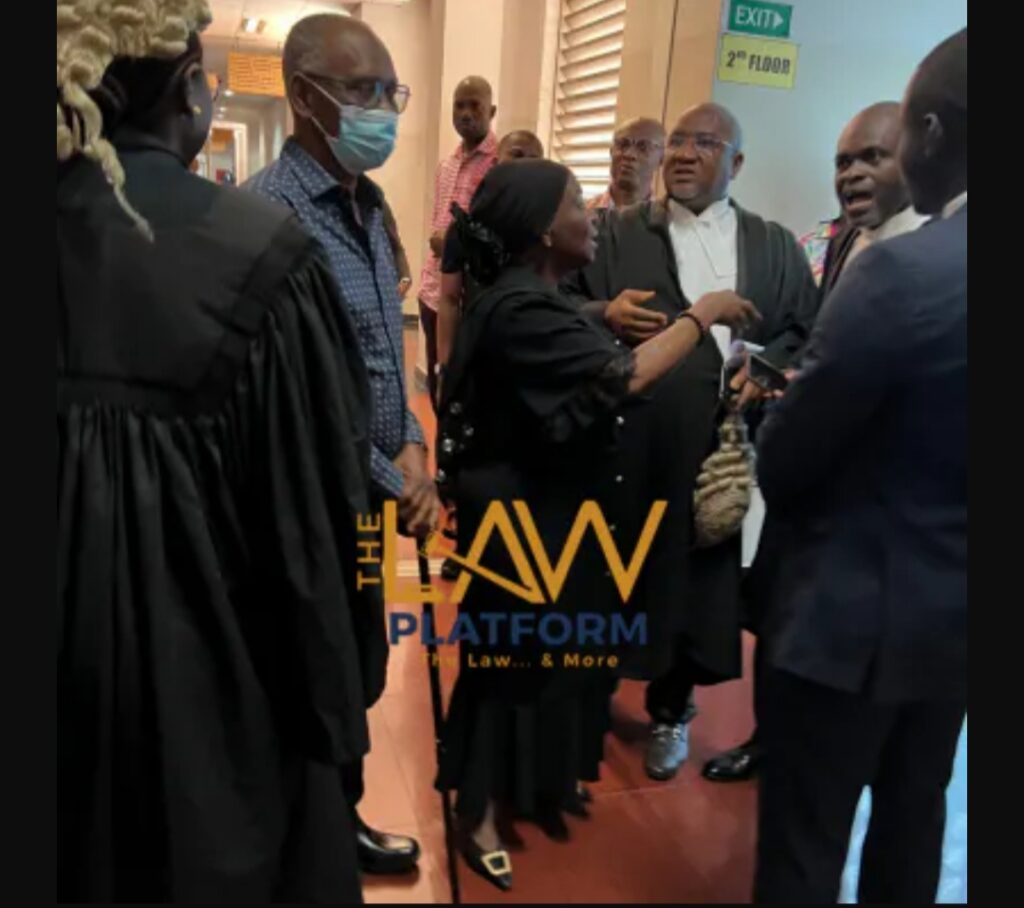 Martin Kpebu, a lawyer renowned for his frequent appearances on the weekend political affairs show on TV3, found himself at the centre of the storm as Cecilia Dapaah's legal team, led by Mrs Victoria Barth, confronted him immediately after exiting the courtroom.
The atmosphere quickly heated up as Mrs. Barth expressed her dissatisfaction with Mr. Kpebu's remarks in the media, especially given his status as a fellow lawyer bound by legal ethics.
However, Mr. Kpebu was unyielding and defended his commentary vigorously, suggesting that he was merely providing a factual analysis of the matter based on the available information. His response indicated his determination to stand by his commentary.
source:Law Platform