U.S. Ambassador Virginia Palmer joined President Nana Akufo-Addo and Ghana Navy officials in Sekondi on Saturday, September 9, to commission two new security ships.
The boundary class ships provided by the United States Government will improve maritime security in Ghana's territorial waters and the Gulf of Guinea.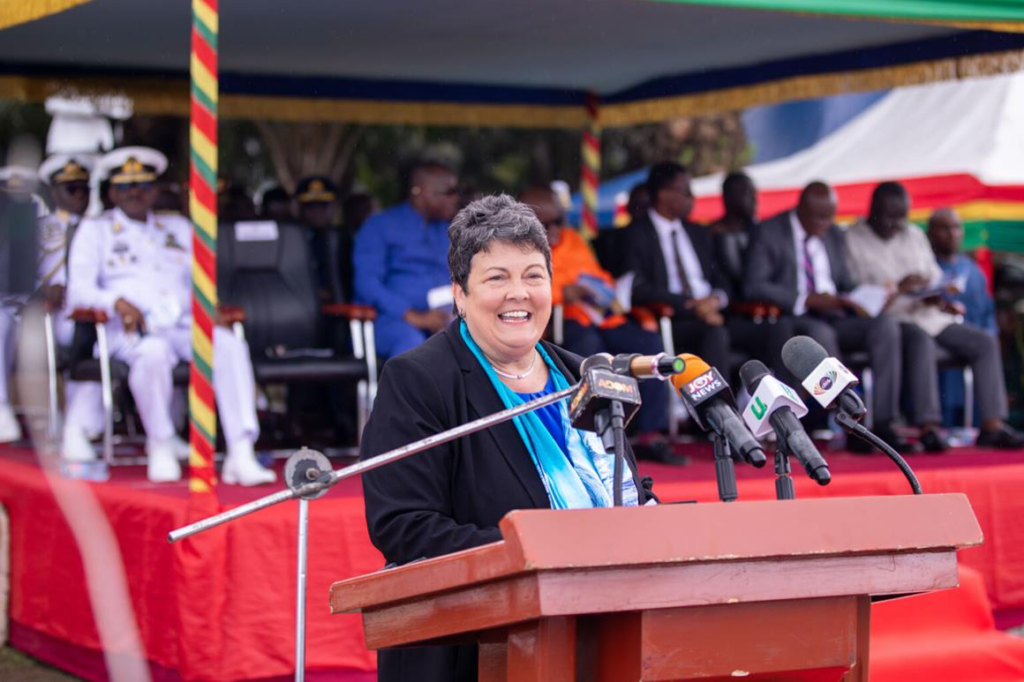 U.S. Ambassador Virginia Palmer at the Ghana Navy commissioning ceremony
"Piracy and illegal fishing pose a persistent threat to Ghana's prosperity. These 86-foot ships will help the Ghana Navy increase patrols to address these threats," the Ambassador said at the commission event at the Naval Base in the Western Region.
Following sea trials and joint training with the U.S. Navy, the ships were commissioned into the Ghana Navy on Saturday morning.
Governments of the two countries are working together to address maritime security concerns in the Gulf of Guinea through joint training, technical assistance, financial support, and naval exercises.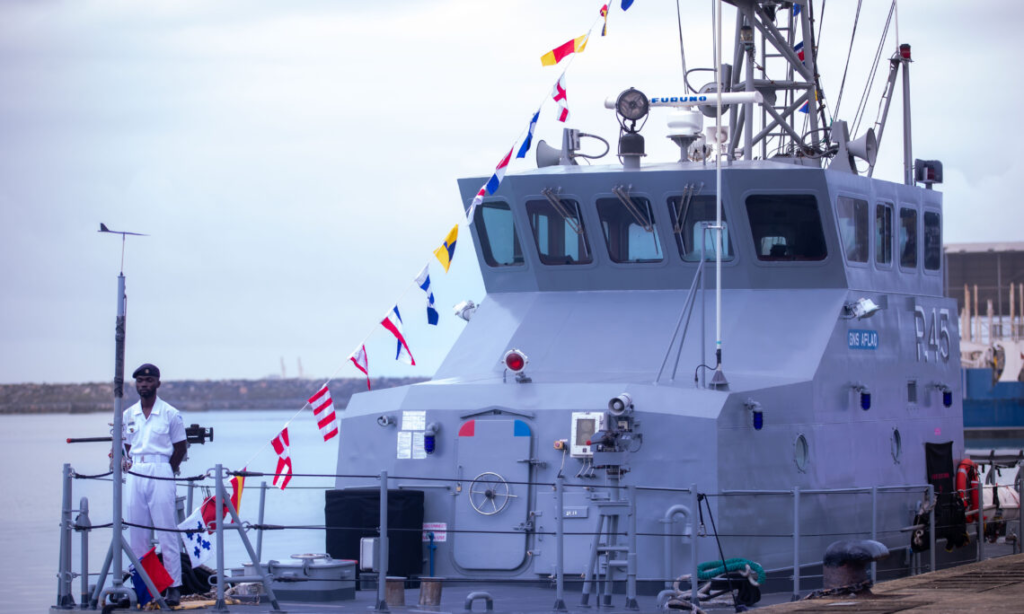 The U.S.-donated GNA Aflao, commissioned at Sekondi, W/R on Sept. 9, 2023
Ambassador Palmer who visited the Naval Training Command (NAVTRAC) last month, announced over $6 million for construction, equipment, and training for the Ghana Navy.
"The United States government strongly supports Ghana's leading role in regional security and peacekeeping," the Ambassador re-echoed.
In 2023, the United States will provide $20 million in training, equipment, and technical assistance for the Ghana Armed Forces.
source:www.senaradioonline.com