A truck which had sales girls on board attempted to negotiate the curve from LEKMA towards Nungua and overturned in the process injuring a lot of the sales girls.
It is not clear what could have caused the accident but witnesses blame it on the driver for over- speeding whilst negotiating the curve.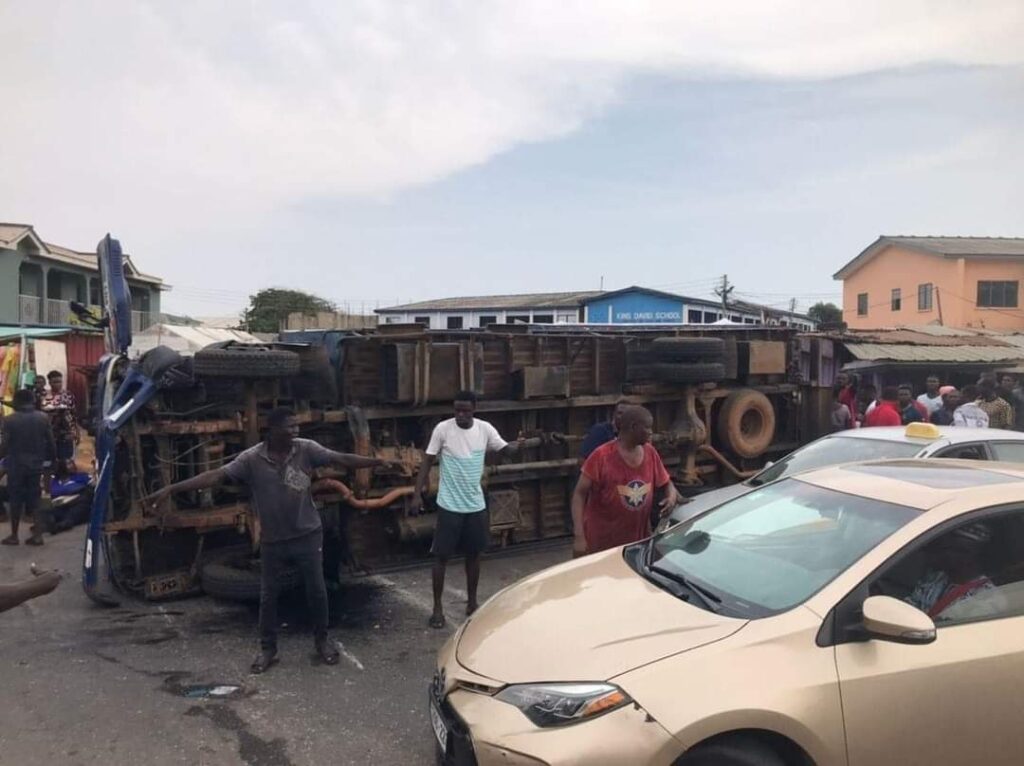 Meanwhile the injured sales Ladies numbering about 30 have been sent to the LEKMA Hospital for treatment.
source:www.senaradioonline.com