The National Entrepreneurship and Innovation Programme (NEIP) has extended its Empowerment program to the Ghana National Prisons Service to support inmates.
The programme which is a collaboration between the NEIP and the Ghana Prisons Service Program Prisons under the theme : "Entrepreneurship for Development " is expected to ease the burden of prisom officers and especially inmates after serving their prison terms by providing them starter packs, grants and loans.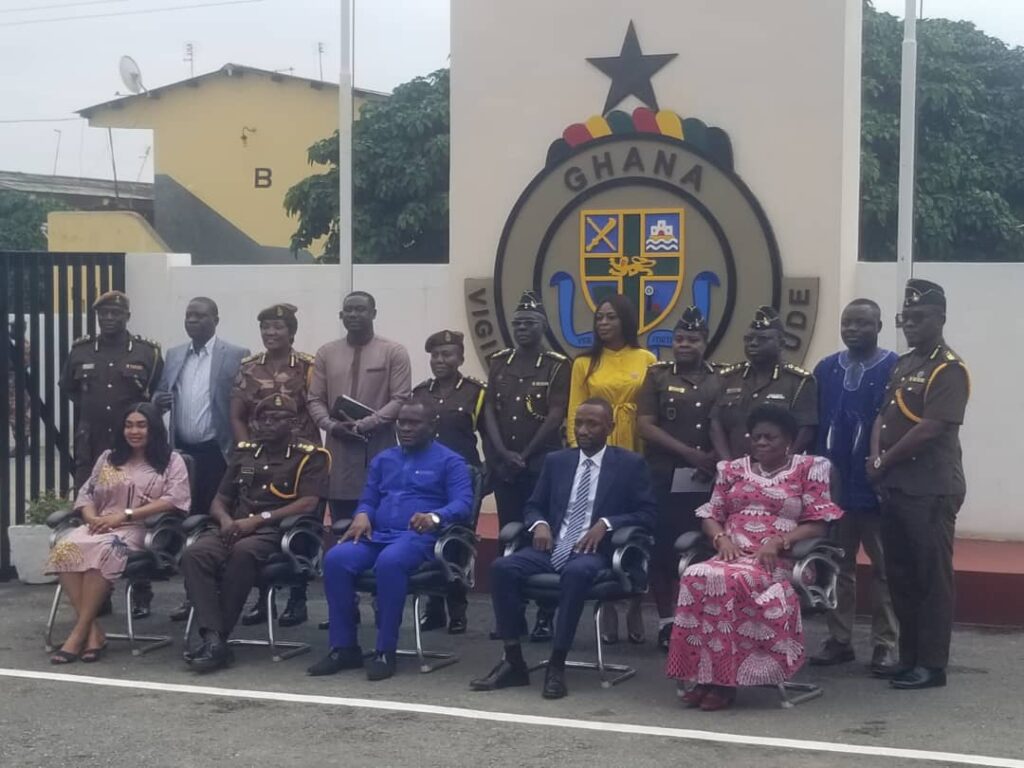 Speaking at the Launch of the Programme, at the Prisons Headquarters in Accra on Wednesday, the CEO of NEIP Mr. Kofi Ofosu Nkansah said about 250 personnel have been trained in various skills as part of the programme.
He intimated that NEIP will also provide Grants and loans as working capital for officers who have been trained for them to be able to to set up these businesses properly.
He added that working capital is also being given to Inmates for set up upon their discharge from the prisons.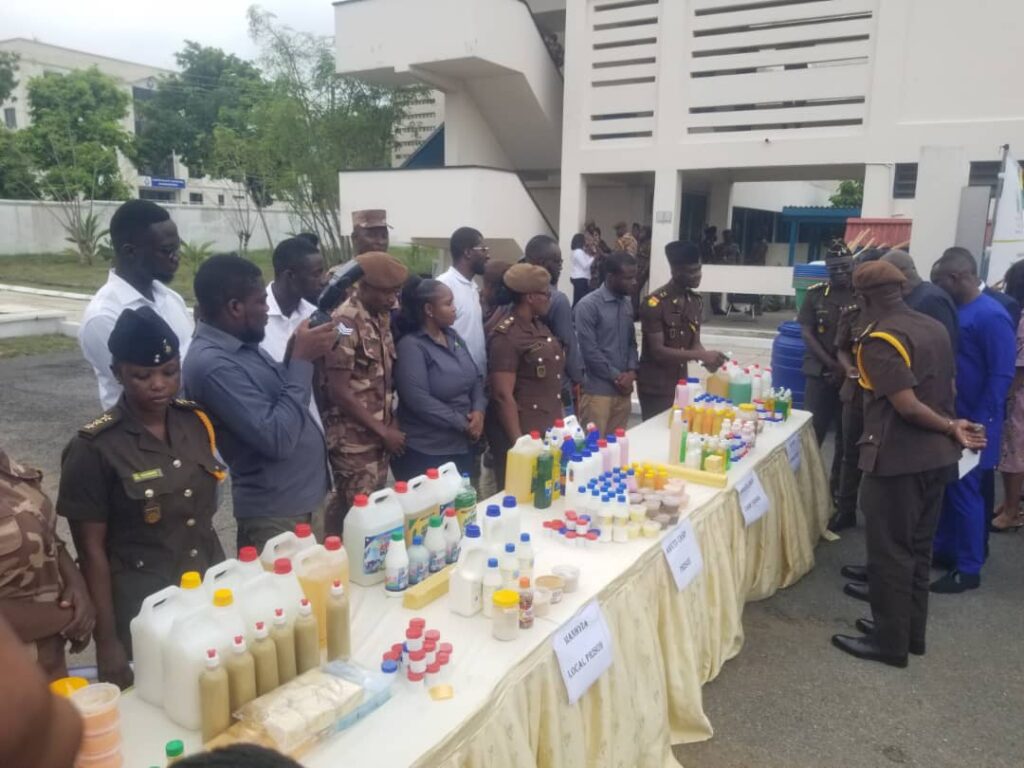 "The Grant's and loans will be provided under our youth in innovative Agric disbursement for those who did fruit juice processing and the Presidential start up support and you start for other products", the CEO emphasized.
Some of the skilss the Beneficiaries were taken through include soap and detergent making, liquid soap, grains and cereals processing, and packaging.
The others are juice processing and packaging from all local millet/sorghum, ground nut paste and chocolate spread among others.
Interior Minister Ambrose Dery and CEO of NEIP Inspecting the Products Produced by the Beneficiaries
Mr. Owusu Nkansah further expressed NEIP's commitment to create jobs using the Presidential pitching and You starts.
The Director General of Prison Service, Mr. Isaac K Egyir said the contributions of rehabilitated inmates to national development can not downplayed, commending NEIP for this collaboration which he said would help create jobs for the inmates.
The Interior Minister Mr. Ambrose Dery who launched the Program said the program will not only benefit the beneficiaries but also other persons who may be employed by the beneficiaries.
Source:www.senaradioonline.com