"4th Floors are for those who endure, persevere and exude greatness" were the words of the GJA President Mr. Albert Kwabena Dwumfour who felt the Association must honor the Accounts Officer of GJA, Ms. Dora Larbi for dedication and long service.
The surprise birthday buffet organized in honour of the quadragenarian will go down history as the first of it's kind; making the GJA President a special one.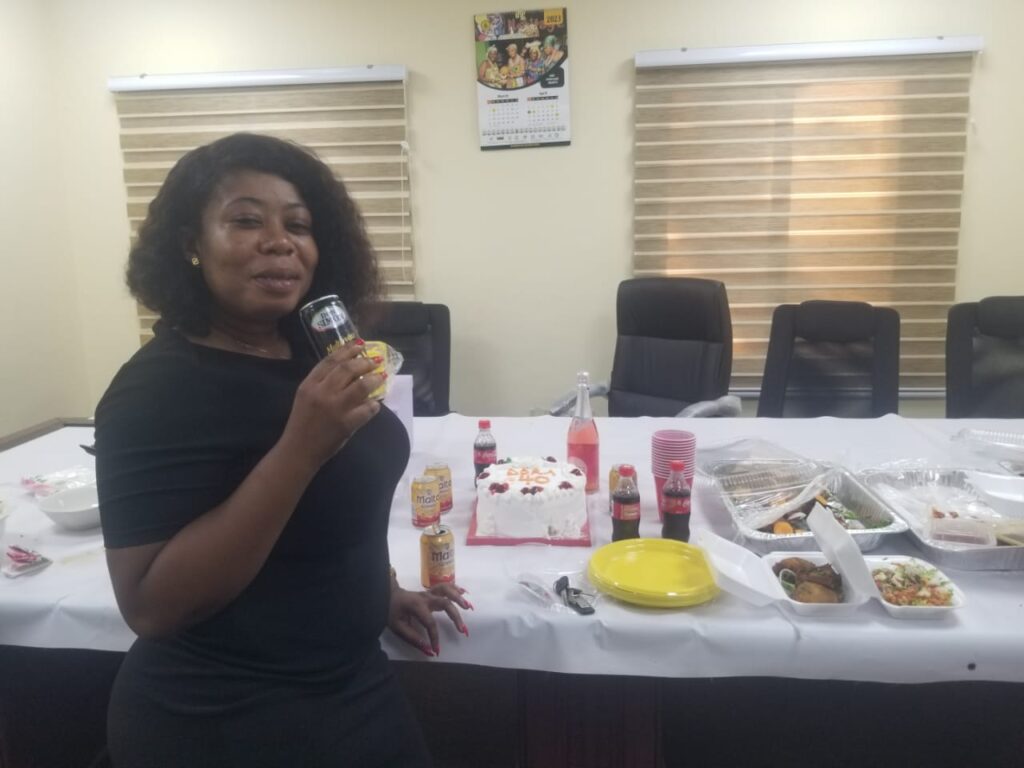 Birthday Celebrant sipping a drink
"Dora has served the GJA well and so she deserves it. When people work selflessly you need to appreciate them", Mr. Dwumfour said.
The birthday celebrant, who nearly sobbed after staff of the Press Centre begun singing the birthday song, later expressed happiness and appreciation to the hard working GJA President whom himself celebrated his birthday a few days ago.
"If all leaders treat their workers this way, I think work environment would be a good place to be
I thank the general [GJA President] so much for this surprise. May God bless him and increase him to continue with the good works", Ms Larbi remarked.
Source:www.senaradioonline.com