The Ghana Television and Film Crew Association of (GFTC) has honoured the GJA President, Mr.Albert Kwabena Dwumfour for his support for the development of Film and Television Crew and Production Assistants (PAs) in the country.
The Association in a citation described The GJA President as a Champion who seeks the interest and welfare of crew and PAs whithin the Film and Television space who often work behind the scenes.
GFTC Awards, which was held in Accra on Saturday April 30, 2023, is the second in series and primarily acknowledges appreciates and honours professionals, technical brains that work tirelessly behind the scenes to bring contents in films and television.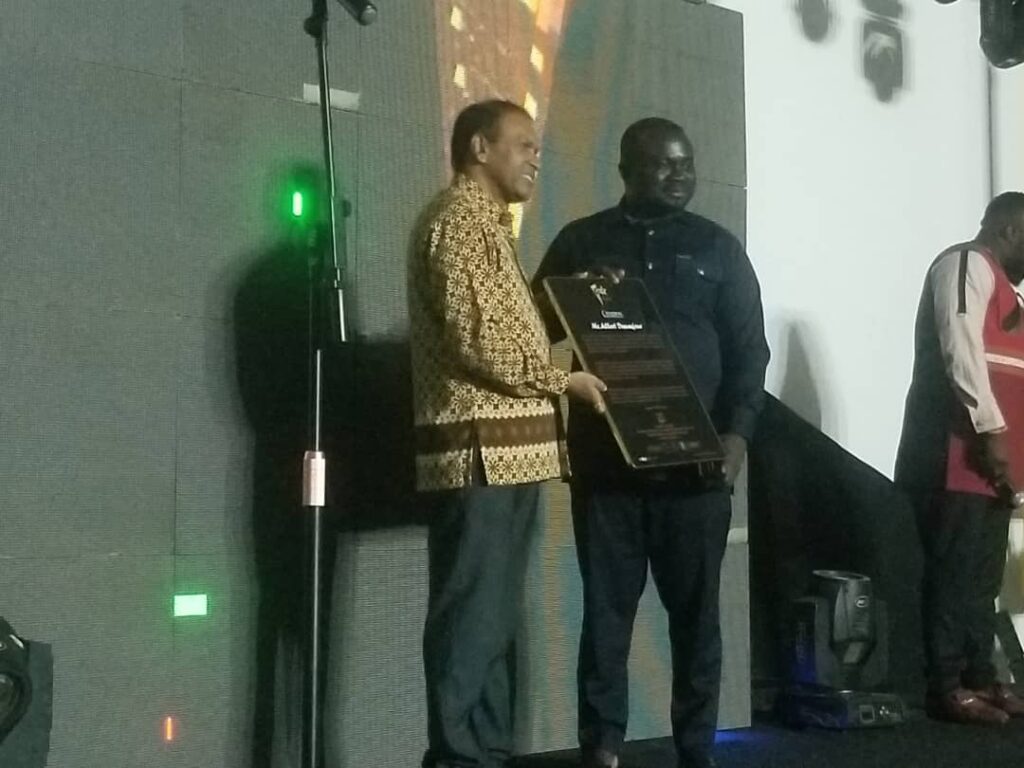 Indian High Commissioner to Ghana Mr. Sugandh Rajaram presenting the award to the GJA President, Mr. Albert Kwabena Dwumfour.
Receiving the Awards Mr. Dwumfour expressed his appreciation to the Organizer of the event Mr. Samuel Gyandoh and his team for the honour done him adding that his support and commitment to the interest and welfare of PAs and crew will further be heightened.
"I've always appreciated the works of Production Assistants and crew for their yeoman jobs. As I sit here and see them been acknowledged is something that is heartwarming and I can only say thanks and ayekoo to the Organizers", the GJA President emphasized.
Later in an address as the Guest Speaker for the occasion, Mr. Dwumfour stressed the need for PAs and crew to be recognized maintaining that they are the technical brains behind great contents on TV and in movies.
He therefore appealed to the Organizers and media owners to motivate the crew by way of capacity building on new trends in the industry.
In that regard, the GJA President, described in the media space as the "welfare man" assured all crew and PAs of his unflinching support to get them acknowledged and supported at all times.
"Ladies and gentlemen, it is important to note that the world is evolving and technology is taking dominance of our every day activities, hence it would be very necessary for all of us especially in the Television and media space to take advantage of this technological evolution in order to position ourselves for the unexpected.
One of the things that the Organizers can do for these awardees is building their capacity through workshops and fora. I believe that this would help sharpen their skills in their various fields of endeavor and make television and film contents great", Mr. Dwumfour said.
Source:www.senaradioonline.com